Never too late for a Banana Cake(I don't accept people call it Bread!)!!
This was probably the first quarantine baking recipe fever and even if I was out of it for 2 months I decided to bake it with you right when we getting closer to the end of this weird times. 
I hope you try this recipe and let me know if you like it! Let me know also if already have a favorite Banana Bread(ops, cake) recipe!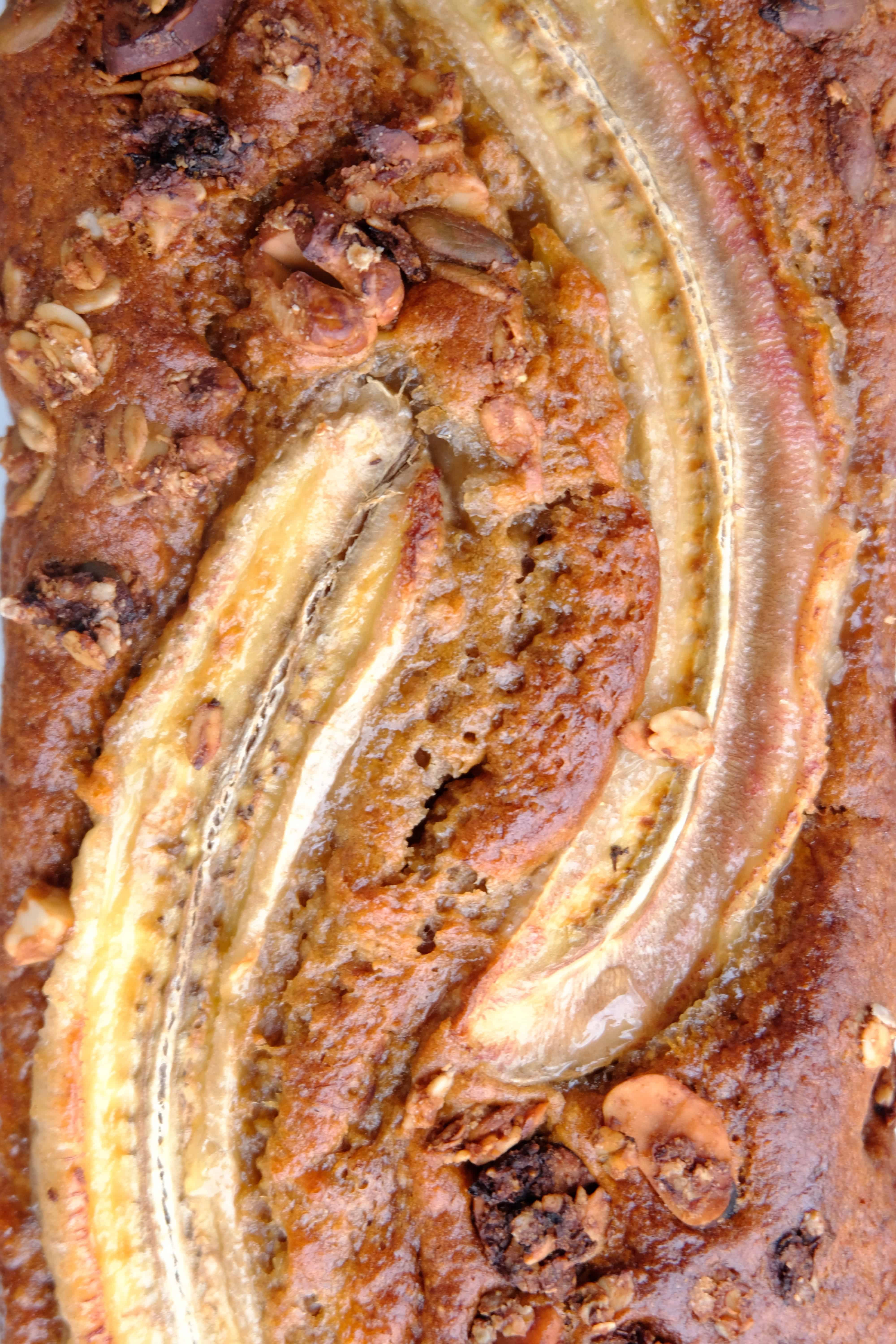 WHAT YOU WILL NEED:
For 1 cake( 8-10 slices)
300g very ripe bananas(you can use frozen bananas also);
50g

 

applesauce or vegan yogurt
45g olive oil
60g plant milk of choice
130g brown sugar or coconut sugar
1 tsp apple cider vinegar;
1 ½

 

tsp baking powder;
½ tsp baking soda;
200g whole spelt flour(buckwheat or oat mixed with rice flour for gluten free version);
1 tsp cinnamon

 

Pinch of salt
1 extra banana for decoration(optional)
2 tablespoons of your favorite granola(optional)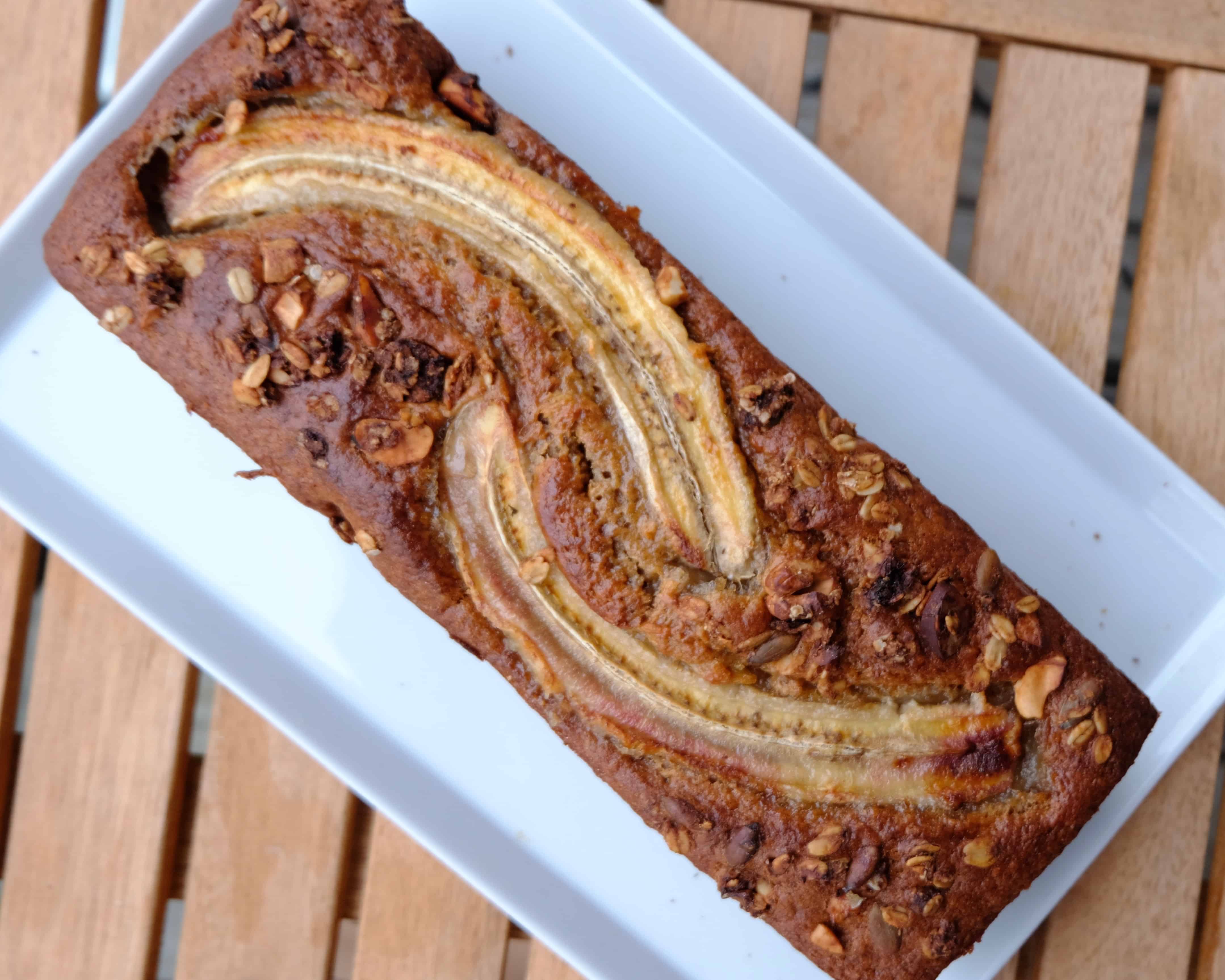 HOW TO:
Mash the bananas with a fork;

 

In a bowl mix all the ingredients together besides the banana for decoration and granola
Split the Banana for decoration in a half;

 

Place the cake batter into a loaf pan and top it with the 2 sliced bananas and granola;
Bake it at pre-heated oven at 180°C for about 30-40 minutes;