I just ask you not to be afraid of the green color in your cake and remember that the first person that added carrots to a cake probably was also called crazy!
Believe me, you don't really taste the spinach and this cake is amazingly good! If you still are not sure, just omit the spinach and add a ¼ cup more of plant milk. Still, I insist for you to try this surprisingly green Banana Bread!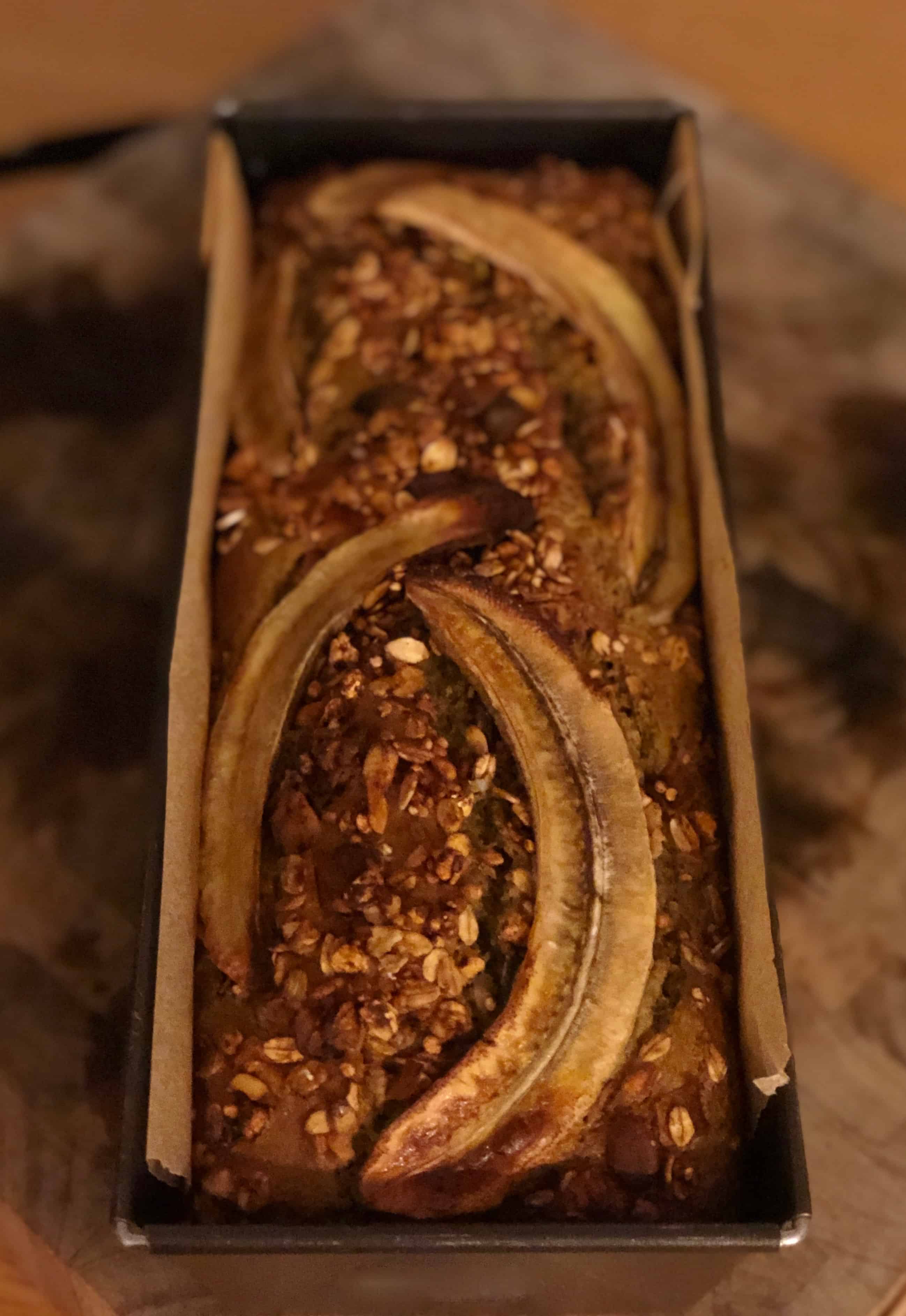 I suggest you to try it for breakfast but don't be afraid of enjoying a slice at any moment of the day. Try it with some almond Butter on the top! It's just to die for!
OBS: If you like me can't eat a whole cake in just a few days but loves to have a fresh slice now and then, you can slice the cake and freeze the slices for up to 90 days. When you feel like having a slice, just take out of the freezer and pop it into the toaster or oven for a few minutes.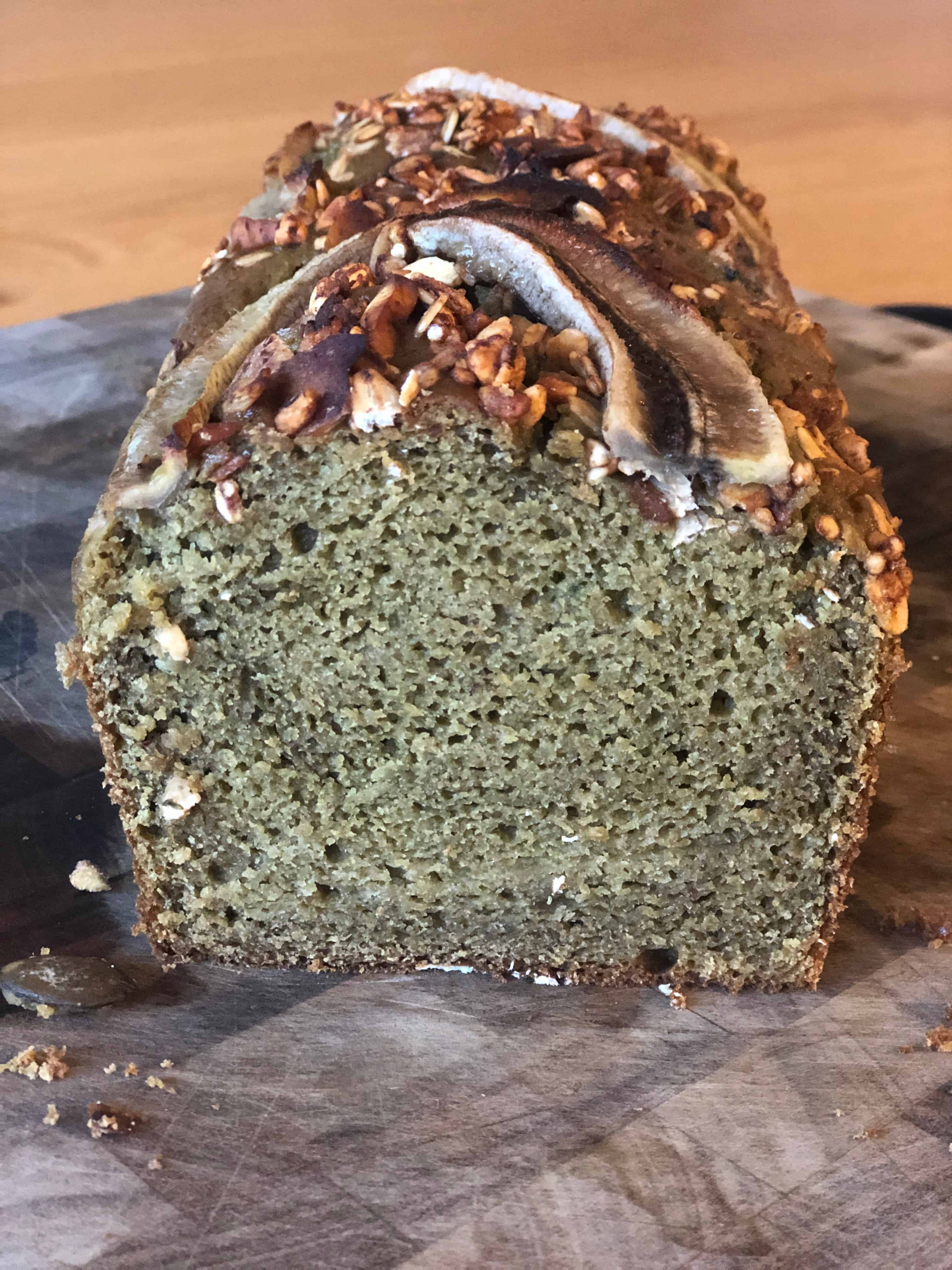 BANANA AND SPINACH BREAKFAST CAKE
Serves 8-10 slices
300g very ripe bananas(you can use frozen bananas also);
1 cup spinach stalks or leaves;
¼ cup applesauce;
¼ cup oil(colza, olive or coconut are better options);
¼ cup plant milk of choice
¾ cup coconut sugar(or muscovado);
1 tespoon vanilla extract(or a pinch of vanilla powder);
1 tablespoon apple cider vinegar;
1 ½  teaspoon baking powder;
½ teaspoon baking soda;
1 ¾ cups whole spelt flour(buckwheat or oat for gluten free version);
1 teaspoon cinnamon powder;
Pinch of salt
1 extra banana for decoration(optional)
2 tablespoons of your favorite granola(optional)
HOW TO:
Blend the bananas and spinach with all the liquid ingredients for 1-2 minutes;
Add the cinnamon and sugar and blend for another minute;
Transfer the mixture to a big bowl and add the flour, baking powder and soda, slowly;
Transfer the batter to a loaf pan and top it with some granola and sliced Bananas;
Bake in pre-heated oven at 180°C for about 20-30 minutes;