I started something new now! Something to help out people that struggle with food prep for the week or that just don't know what to do with left over veggies inside the fridge or even struggle to cook more seasonal.
Every week now I choose one vegetable and I cook 3 completely different meals with it.
This first week I Started with my childhood favorite: Spinach. This dark green leaf has a crazy versatile character. It' can be Salad, cream, purée, tartes, fillings…
I chose to use it chopped and sautéed with a bit of onion, garlic and amazing chickpeas and Stuffing a Sweet Potato. It's a quick, nutritious and delicious way to make lunch, dinner or why not both?
This is also a great recipe to meal prep since you can freeze everything without loosing quality or taste.
I hope you enjoy this, the 2 next spinach recipes that come.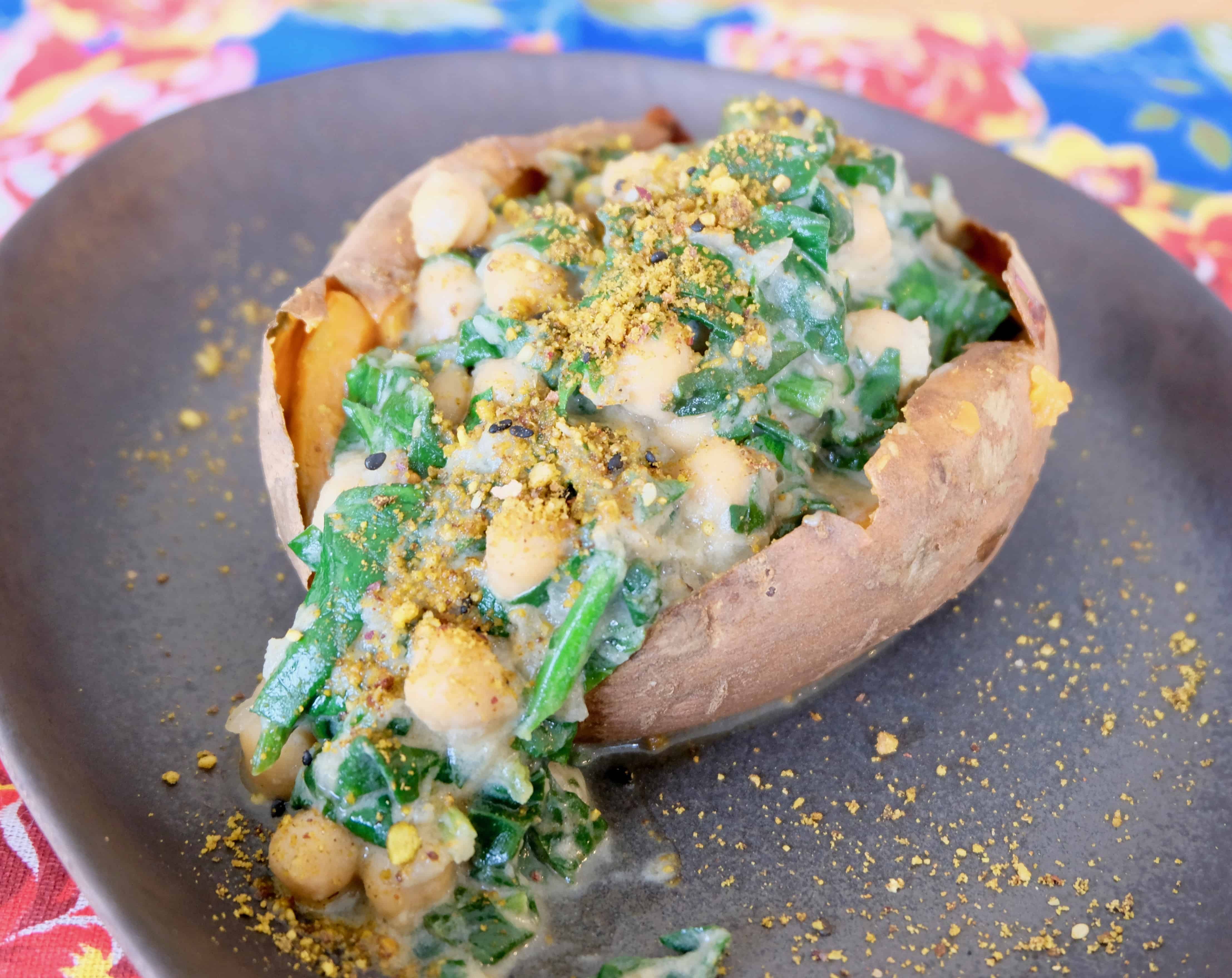 Stuffed Sweet Potatos with Spinach cream and chickpeas
Serves 2-4 people
2 medium sweet potatoes;
2 medium onions
2 garlic cloves
1 tablespoon olive oil
150g cooked chickpeas (from fresh or canned)
2 tablespoons vegan cream (oats, almond, cashew, soy or homemade)
2 cups chopped fresh spinach (you can also)
½ teaspoon gound cumin
1 teaspoon zaatar (optional)
Salt and pepper
1 tablespoon apple cider vinegar(or juice from ½ lemon)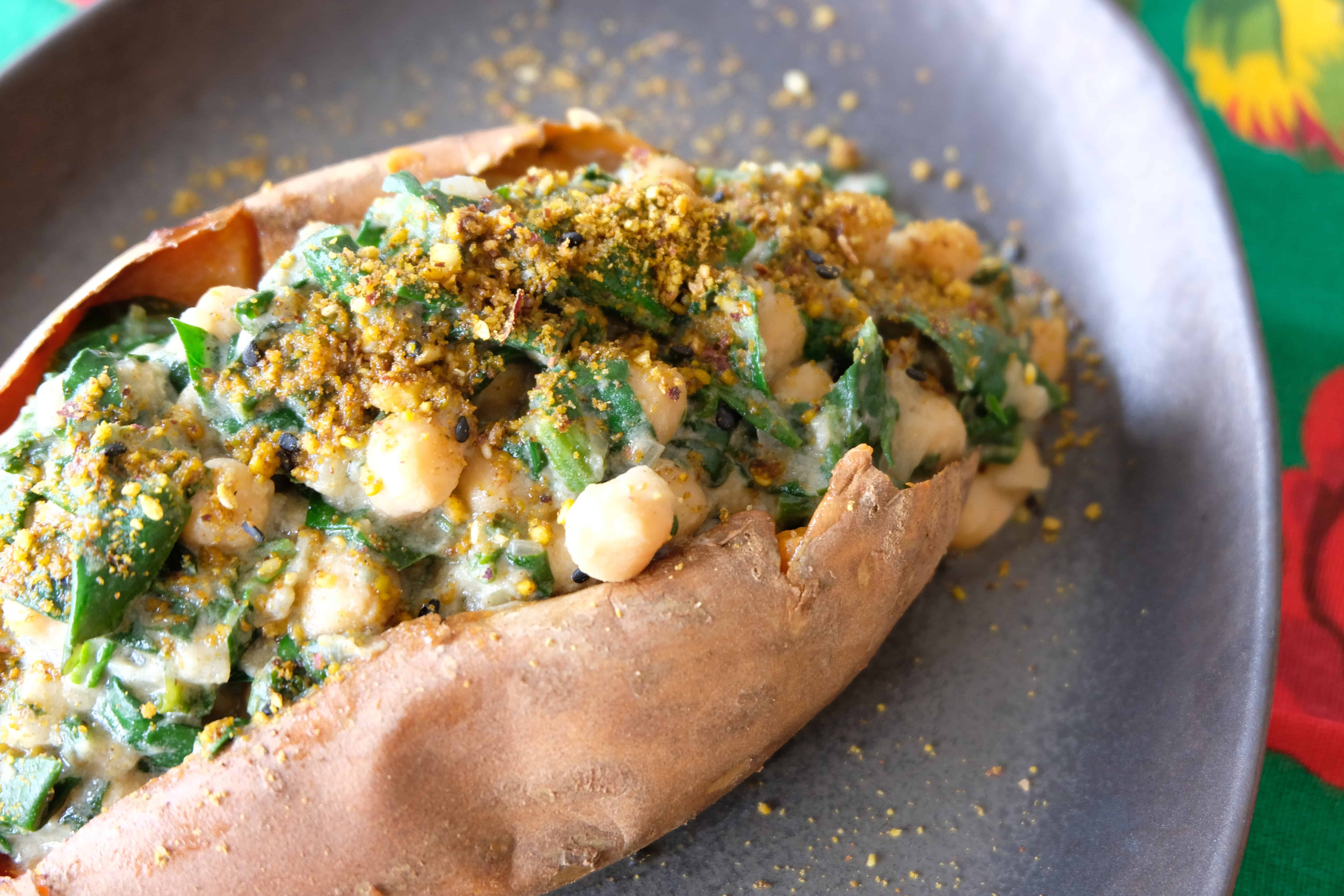 HOW TO:
Bake the whole sweet potatoes In pre-heated oven at 200°C for about 40-50 minutes until soft inside;
Heat a frying pan with the olive oil and fry the onion and garlic with a pinch of salt, until soft and juicy;
Add the spinach, the spices and the vegan cream. Let it simmer for 3 minutes;
Add the cooked Chickpeas and let it simmer for about 3 minutes;
Cut the Sweet Potatoes in half, making a big opening in the middle of each one. Stuff the opening with the spinach chickpeas cream. Top it with some toasted nuts and seeds, sprinkle some salt and enjoy your quick delicious lunch or dinner!