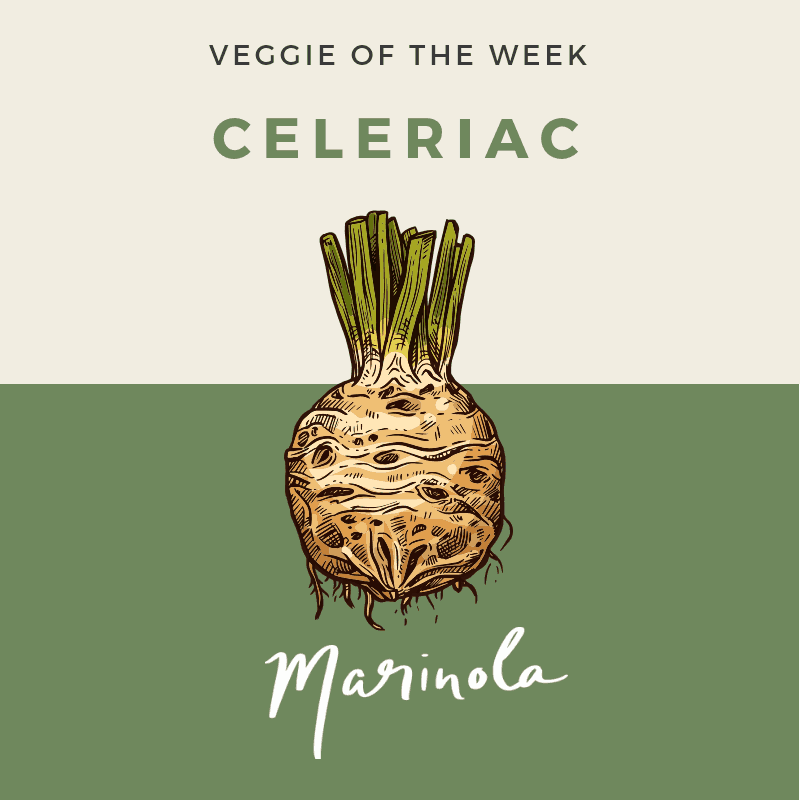 Celeriac is one more of those weird veggies that we often ignore but hides tons of flavour possibilities.
I love to use different roots for purées since we all love the creamy, rich side dish! Celeriac is great for this recipe, it adds not only creaminess but also somehow a sweet buttery taste, so perfect!
Enjoy this yummi, cozy recipe! I served as a side to some green broccoli falafels and it was absolutely delicious!!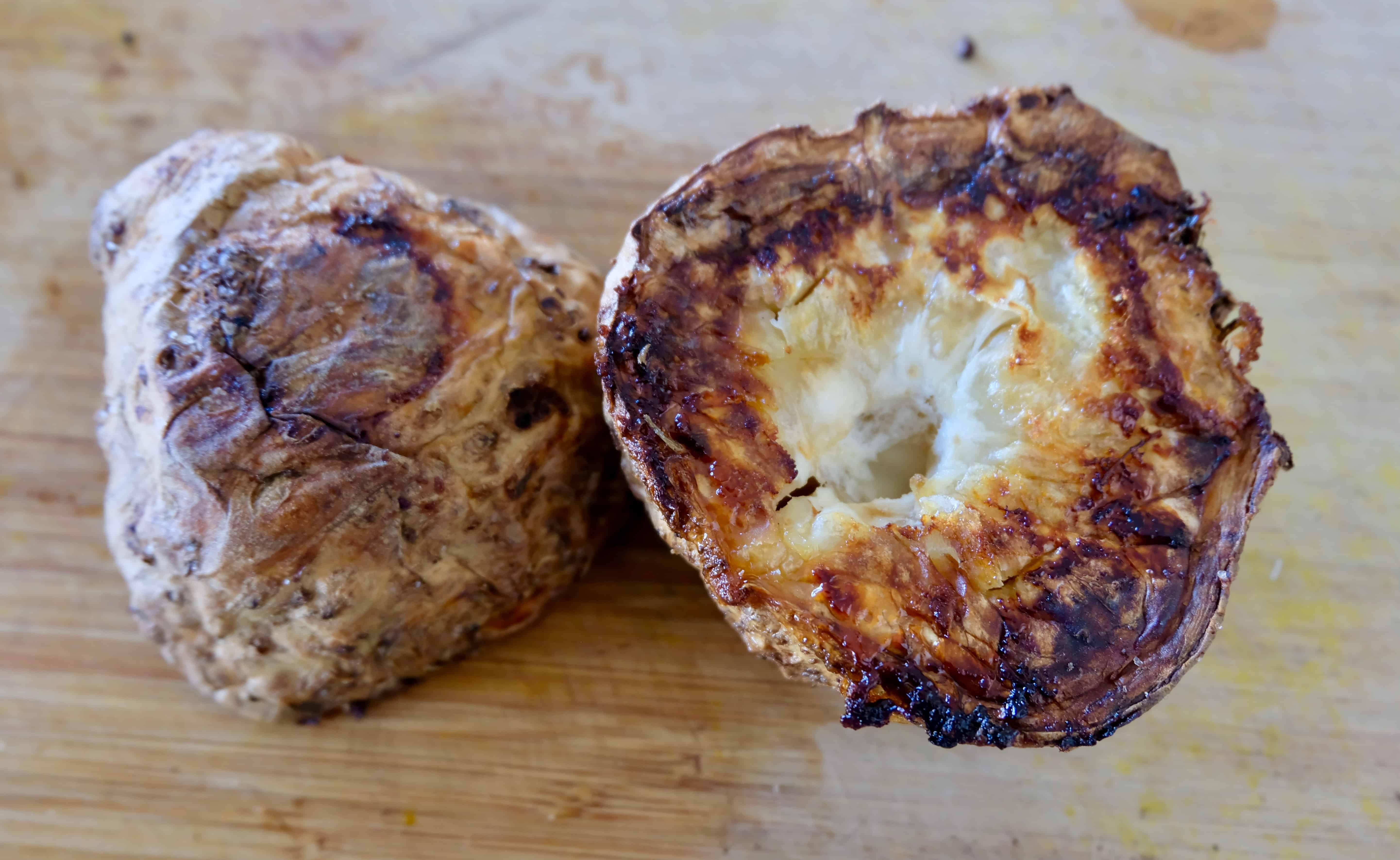 WHAT YOU WILL NEED:
Serves 3-4 people
1 whole small celeriac, cut in half(if it is a big one, use half only)
2 leek leaves(the green part only), chopped
1-2 tablespoons olive oil
1 tablespoon tahini(optional)
Juice from ½ lemon
1/2 cup plant milk
1 teaspoon dried thyme and rosemary
Salt and pepper to taste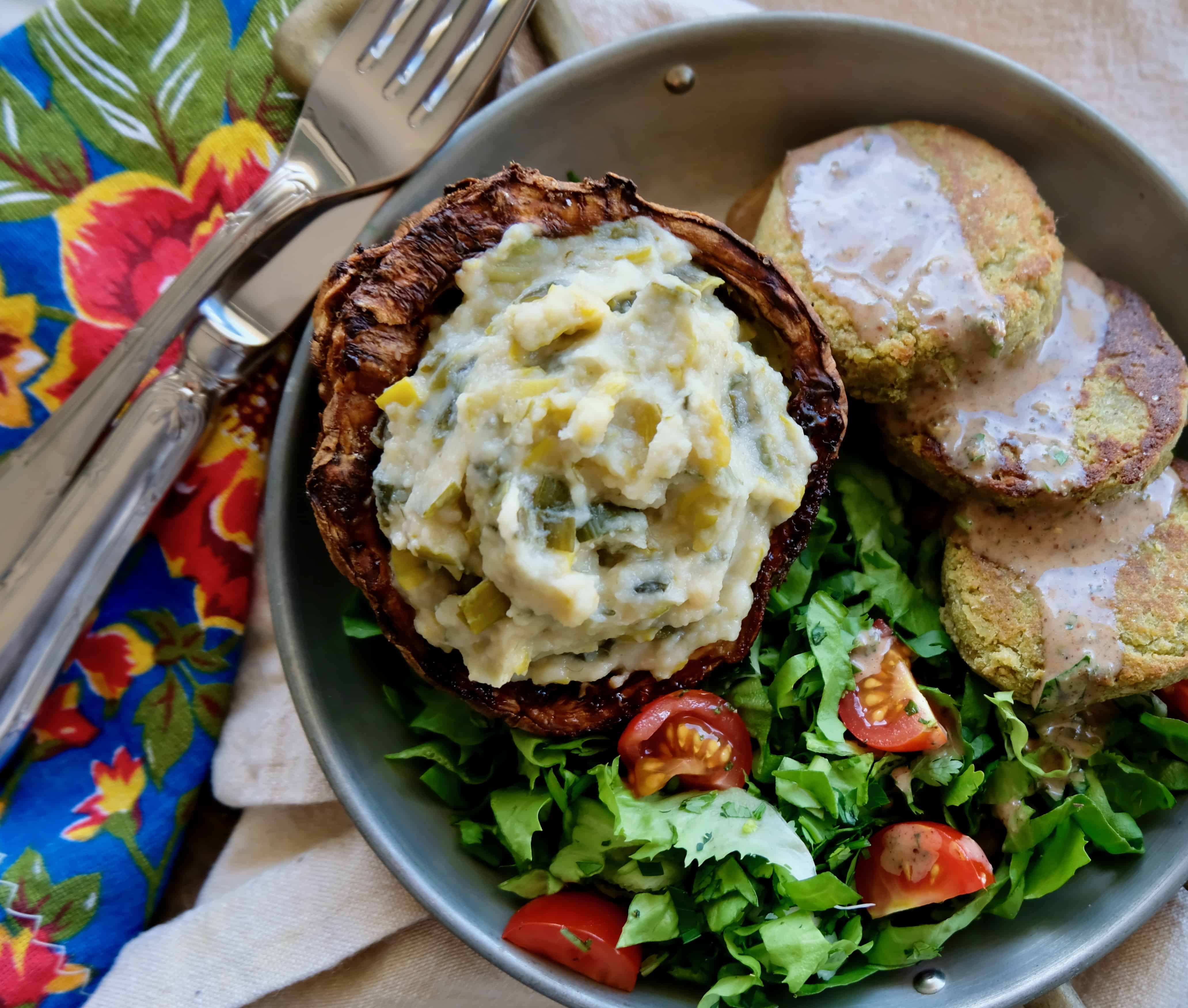 HOW TO:
Pre-heat the oven at 180°C;
Sprinkle some olive oil and salt around the 2 celeriac halves and roast it for about 40 minutes(until the knife gets in easly);
Fry the leek green in a pan with olive oil, dry herbs and a pinch of salt for about 5 minutes with the lid on, until it gets juicy and soft;
Once the celeriac halves are roasted, take out of the oven and let it cool down for 15 minutes;
Scrap down the interior of the celeriac, leaving only the roasted firm skin out;
Add the celeriac "flash" in the pan with the cooked leeks with 1/2 cup plant milk, tahini and let it cook for 5 minutes;
Mash the celeriac with a fork, add the lemon juice and adjust salt, pepper. Add more water or plant milk if needed for texture;
It's ready to serve!