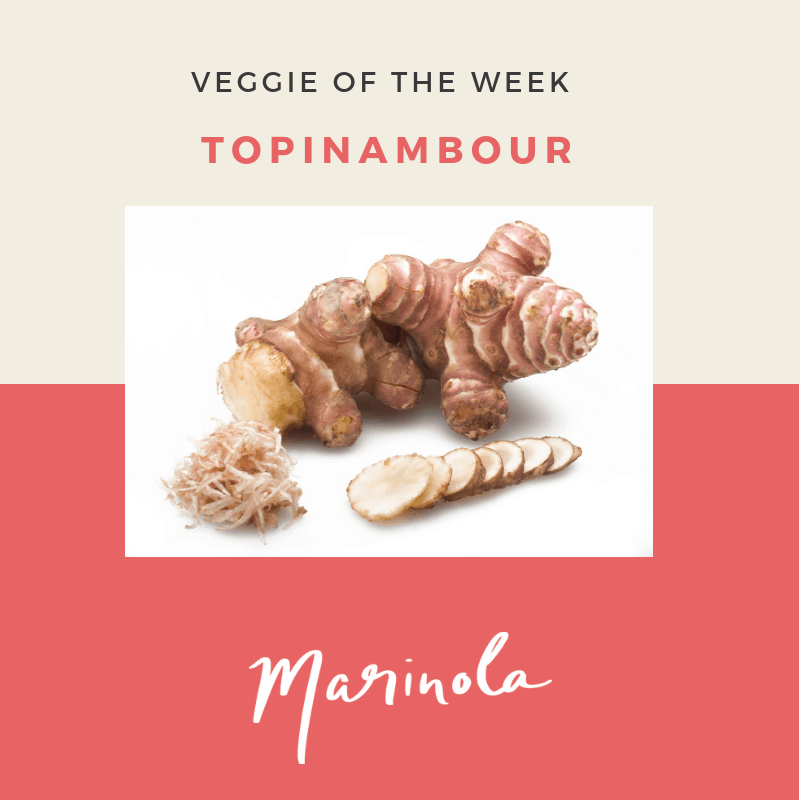 Last Topinambur recipe is here and Yes, we have vegan stroganoff!
The original stroganoff recipe is Russian but it became so popular in Brazil, I can bet many Brazilians believe it's a national dish! It's true that the original recipe changed a lot  in tropical land but it is still delicious!
In my plant based version, I make even more changes to make it healthier but still incredibly tasty!
I served my Strogonoff with some hasselback potatoes and topped with some vegan fresh cream(vegan yogurt also works) . If you also want to enjoy yours with roasted potatoes just roast them at the same time then the other veggies, in a separated tray. You can also enjoy this amazing Russian inspired Plant Based Recipe with whole grain rice, quinoa or pasta.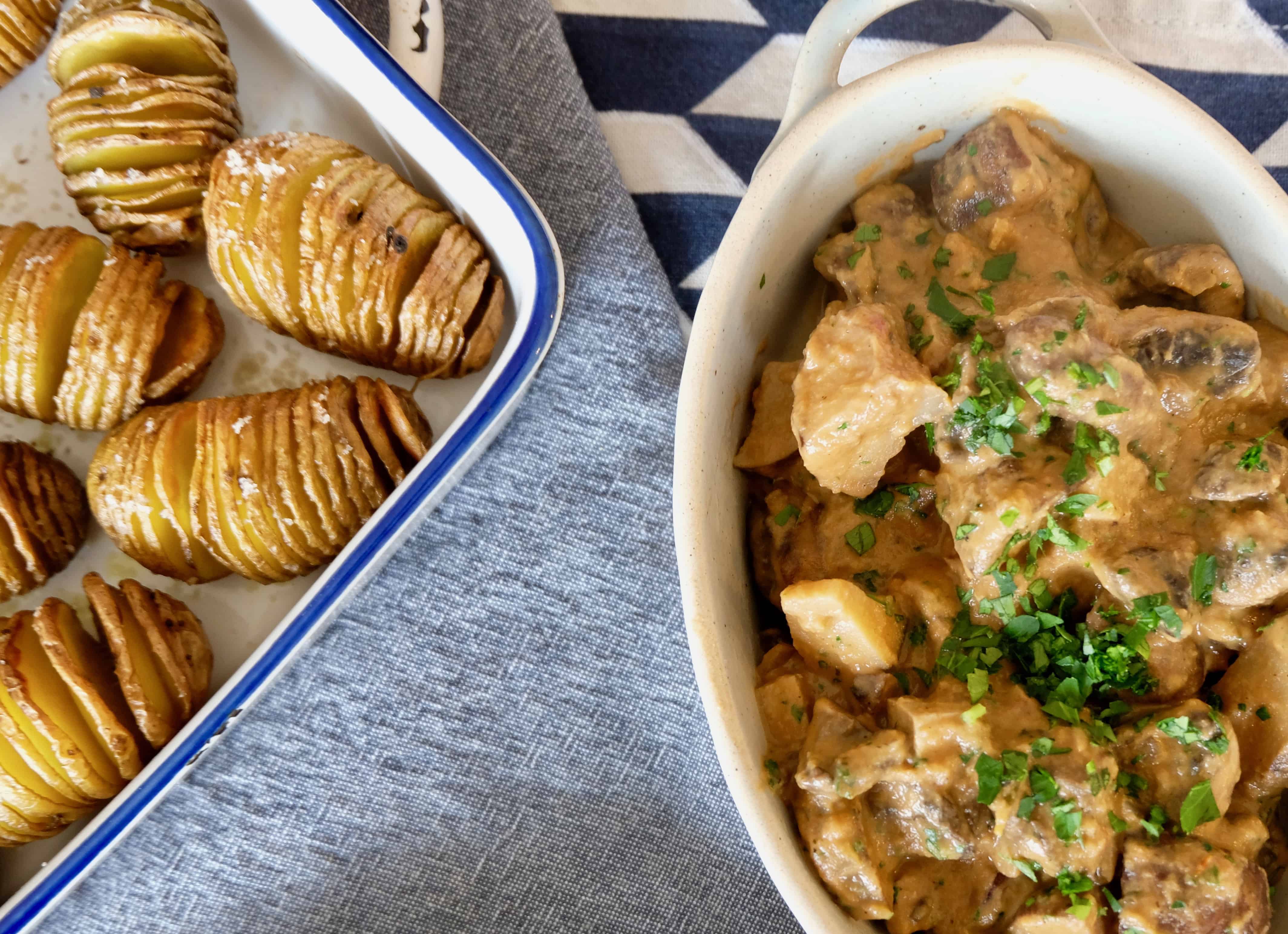 WHAT YOU WILL NEED:
for 4-5 people
250g button mushrooms
200g topinambur, diced
100g smoked tofu, in cubes
2 garlic cloves, mashed
1 medium onion, chopped
½ cup canned tomatoes
1 tablespoons tomato extract
1 teaspoon mustard
1-2 tablespoons olive oil
1 cup vegan cream(or 1 cup plant milk + 1 tablespoon corn or tapioca starch)
Juice from ½ lemon
2 tablespoon vodka or whisky (optional)
Fresh thyme and rosemary
Salt and pepper to taste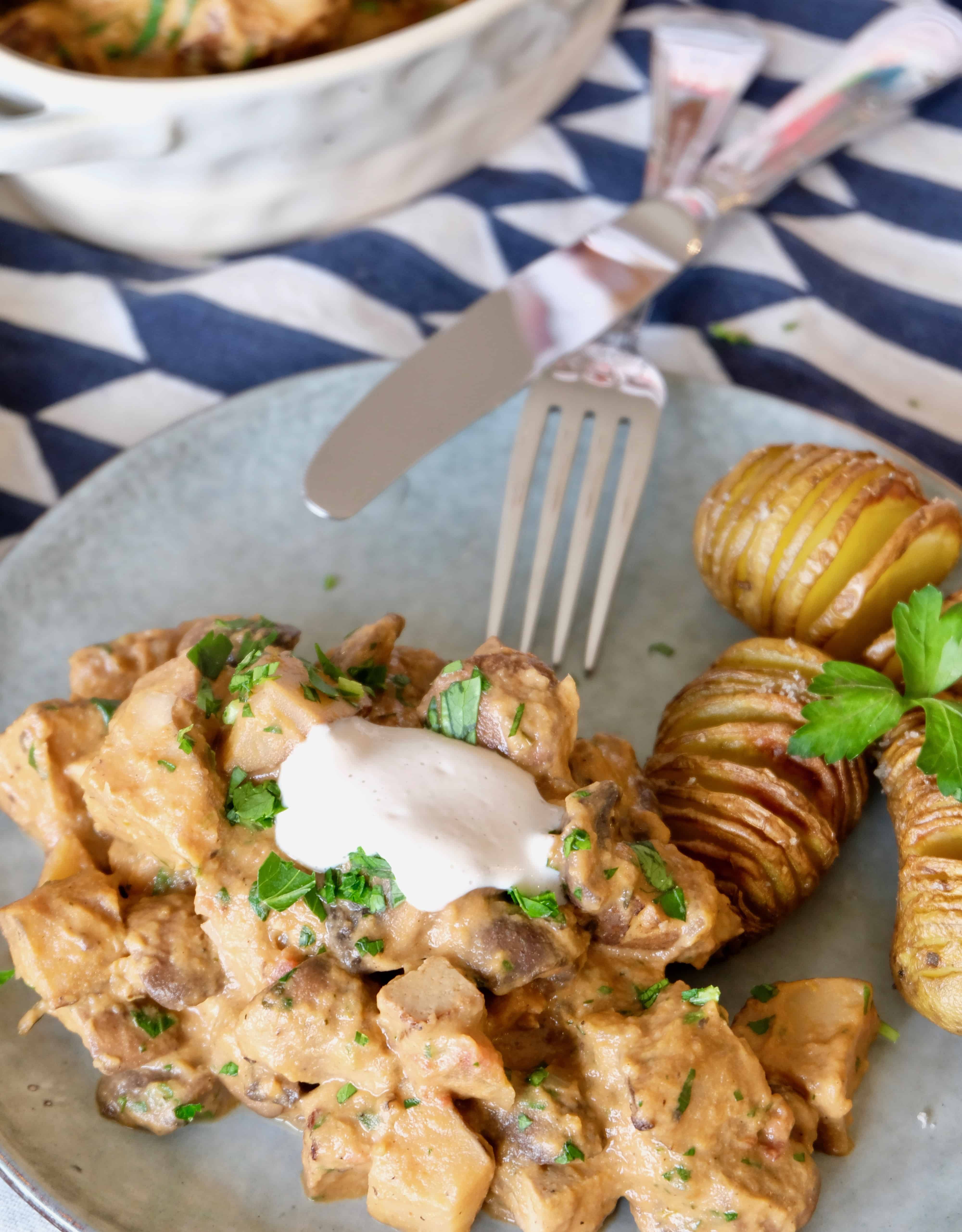 HOW TO:
Pre-heat the oven at 180°C and roast the topinambur and mushrooms with a drizzle of olive oil, salt, pepper and fresh herbs for about 30 minutes;
Meanwhile, heat a frying pan with a drizzle of olive oil and fry the onions and garlic cloves with a pinch of salt until they become juicy(about 5 minutes with the lid on). Add the canned tomatoes and tomato extract and let it simmer for more 5 minutes;
Using a mixer, you can blend this mixture to become a more smooth cream or if you prefer chuncks, just mash the tomatoes using a fork;
Add the smoked tofu and the roasted veggies to the pan and let it boil for 1-2 minutes;
Add the Vegan Cream, mix well and let it simmer for more 10 minutes in medium high heat and then adjust the salt and pepper and add the vodka and lemon juice. Let it boil for 2-3 minutes and it's ready to serve!
Don't forget: this is a freezer friendly recipe! You can prepare big batches and freeze the leftovers for an easy lunch or dinner another day. It also keeps good in the fridge for 3-5 days.