Corn Bread is not actually a bread but more like a savory cake. I like to have it as a bread still.
You will soon notice corn is everywhere in my cooking. As a Brazilian it brings me memories and comfort so often when I need to feel home again I cook or bake corn in one of its multiples presentations.
For the traditional American Corn Bread you need cornmeal. I used yellow cornflour from P.A.N. just because it's easy and cheap to find in Luxembourg. Instant polenta also works well and I guess you could use the non Instant polenta (if you let the dough rest for a while before cooking) but I personally never tried.
I served my corn bread with some amazing Black Bean Cacao Chilli and of course a big dollop of mashed avocado. I feel comforted again just from remembering all the different flavors and textures.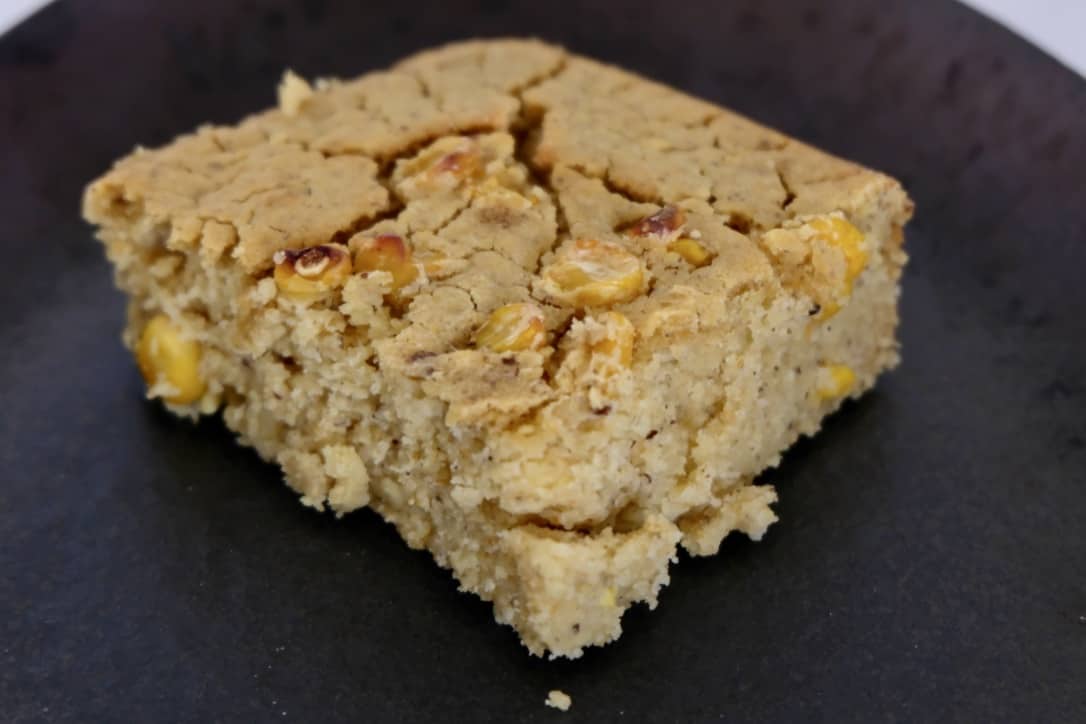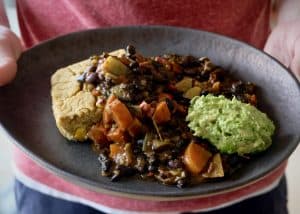 WHAT YOU WILL NEED FOR THE CORN BREAD:
For 2 people
1 cup cornmeal(instant polenta also works)
1 cup chickpea flour
1 tablespoon arrowroot or cornstarch
1 teaspoon salt
1 tablespoon baking powder
100g aquafaba or 2 eggs if not vegan
juice from ½ lemon
2 tablespoons flaxseed
¼ cup oil
¼ cup water
1 ½ cup almond milk(or any other plant milk)
HOW TO:
Add the all the dry ingredients in a big bowl;
If using eggs: Separate yolks from whites and place the whites in a standing mixer. Beat the egg whites with the lemon juice until they become fluffy, white and firm;
If using aquafaba: Place the aquafaba in a standing mixer and whisk it with the lemon juice for more or less 3 minutes in high speed until they reach a meringue consistency(white, fluffy but yet firm);
Start adding the liquids (milk, oil, water and egg yolks into the dry mix);
Once the  mixture is creamy and homogeneous, it's time to add the egg whites or the aquafaba. Remember that it's really important to be gentle at this point, so the air stays In the mixture and gives volume to the dough;
Place the dough into a baking sheet pan and bake it in pre heated oven at 180°C for about 40min.