You know, every country has a food obsession and I am so happy to be Brazilian because that means BEANS for me. Brazilians eat black beans everyday and never get sick of it. Actually, If you serve a meal without beans to a Brazilian there is great chance they will call it snack!
Ok, ok! I am not that obsessed, and I can consider a full meal even when are not around. But I just love them and prefer when there are present in my dish.
Trying to very the form of bean I eat is really cool! I love them all and think each color and size brings different texture, flavor and nutriments to recipes. I just love beans in every single form!
Beans everywhere for me!
In this recipe I went for the black ones but it works also fine with kidney beans or just try with your favorite kind of beans!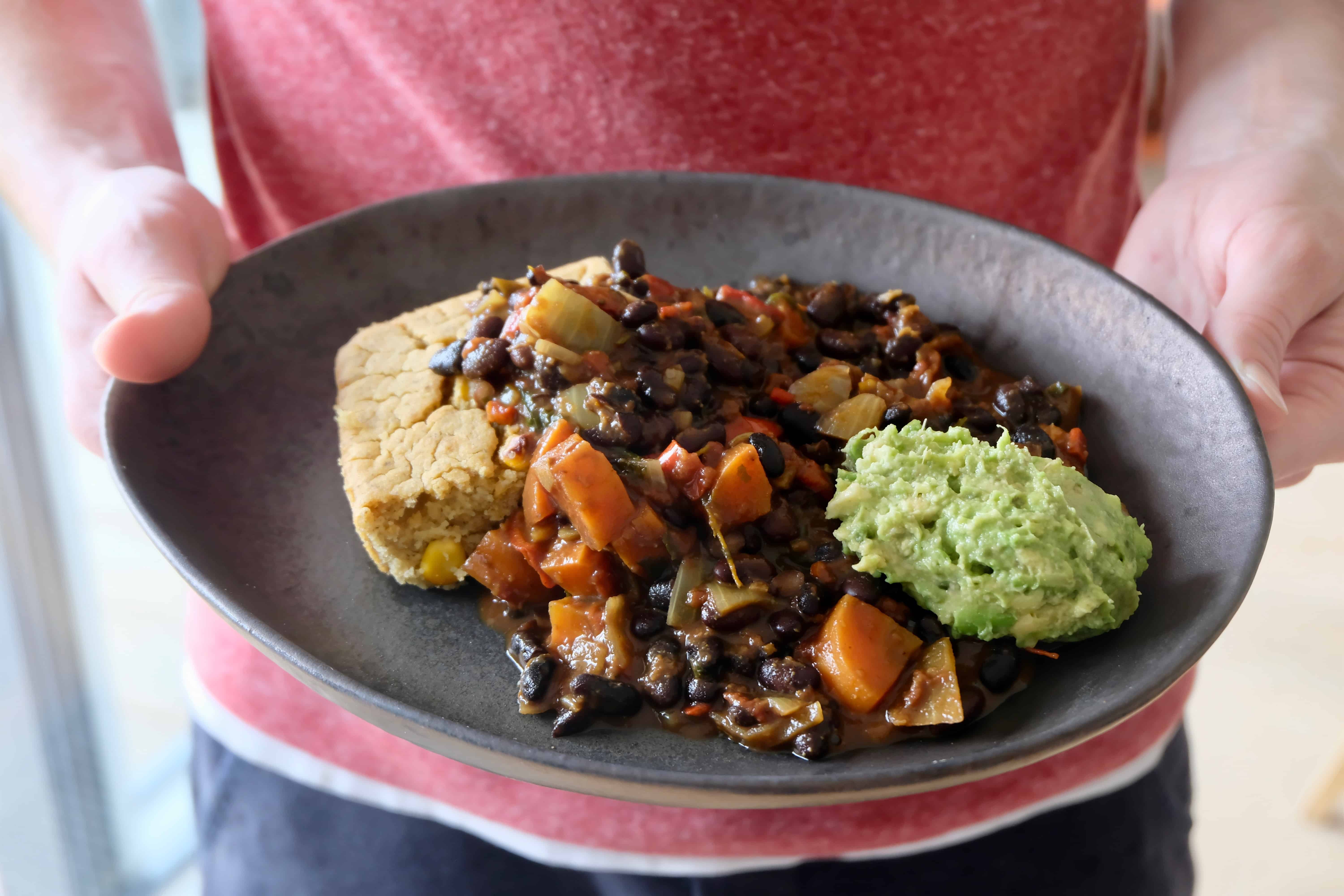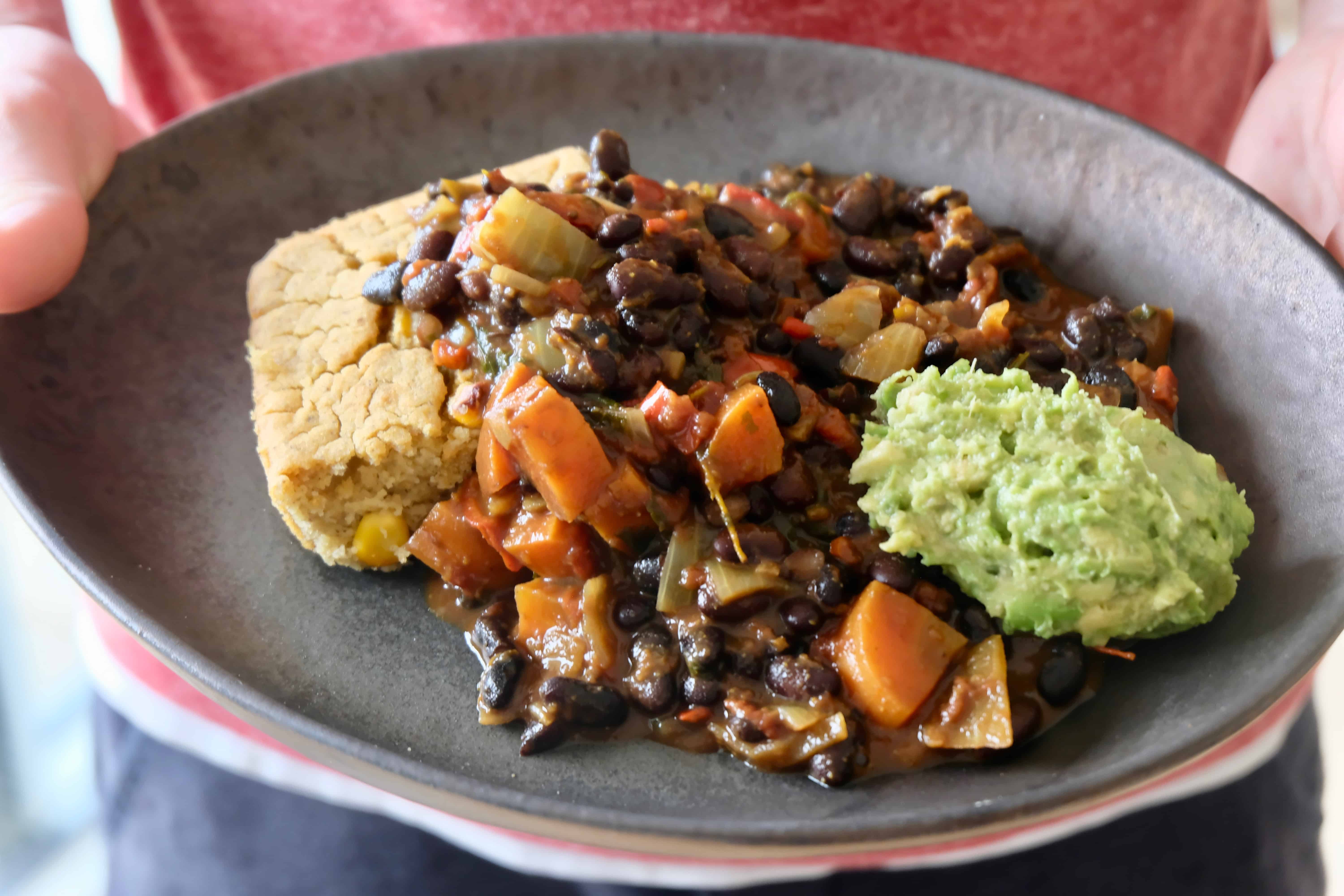 WHAT YOU WILL NEED FOR THE CHOCOLATE CHILLI:
For 4-5 portions
2 cups cooked black beans
2 carrots, cut in medium pieces
2 celery stalks, sliced
1 red bell pepper, cut in pieces
1 tomato tin
1 onion, diced
2 garlic cloves
1 fresh chilli, chopped(more if your like spicier)
1 teaspoon dried coriander
½ teaspoon cinnamon
1 teaspoon salt
1 handfull chopped parsley
1 handful chopped coriander
80ml coconut milk
juice from ½ lemon
30g of dark chocolate(I used Mexican 90% but everything over 70% will work well)
1 tablespoom olive oil
40g chopped walnuts
HOW TO:
Fry the onions, chilli, spices, salt and garlic with the olive oil until soft, golden and juicy(about 5 minutes in medium heat)
Add carrots, cover the pan and let it simmer for 5 more minutes;
Add beans, tomatos celery and red bell pepper to simmer for 10 minutes;
Now it's time to add the coconut milk and chocolate;
Stir well to avoid lumps and taste to check if the vegetables are cooked, if not you can let it simmer for more 5-10 minutes;
Adjust salt and add the walnuts, the fresh herbs and lime juice;
You can serve it with the corn bread, baked sweet potato or just some whole grain rice.
If you have leftovers, you can freeze in portions up to 3 months or keep in the fridge for 3-5 days.