Summer days ask for cold fresh food.
Sometimes it can even be hard to enjoy food when the weather is so warm.
This salad is so simple, easy and fresh to make life better and easier to enjoy the sun and the flavours of summer!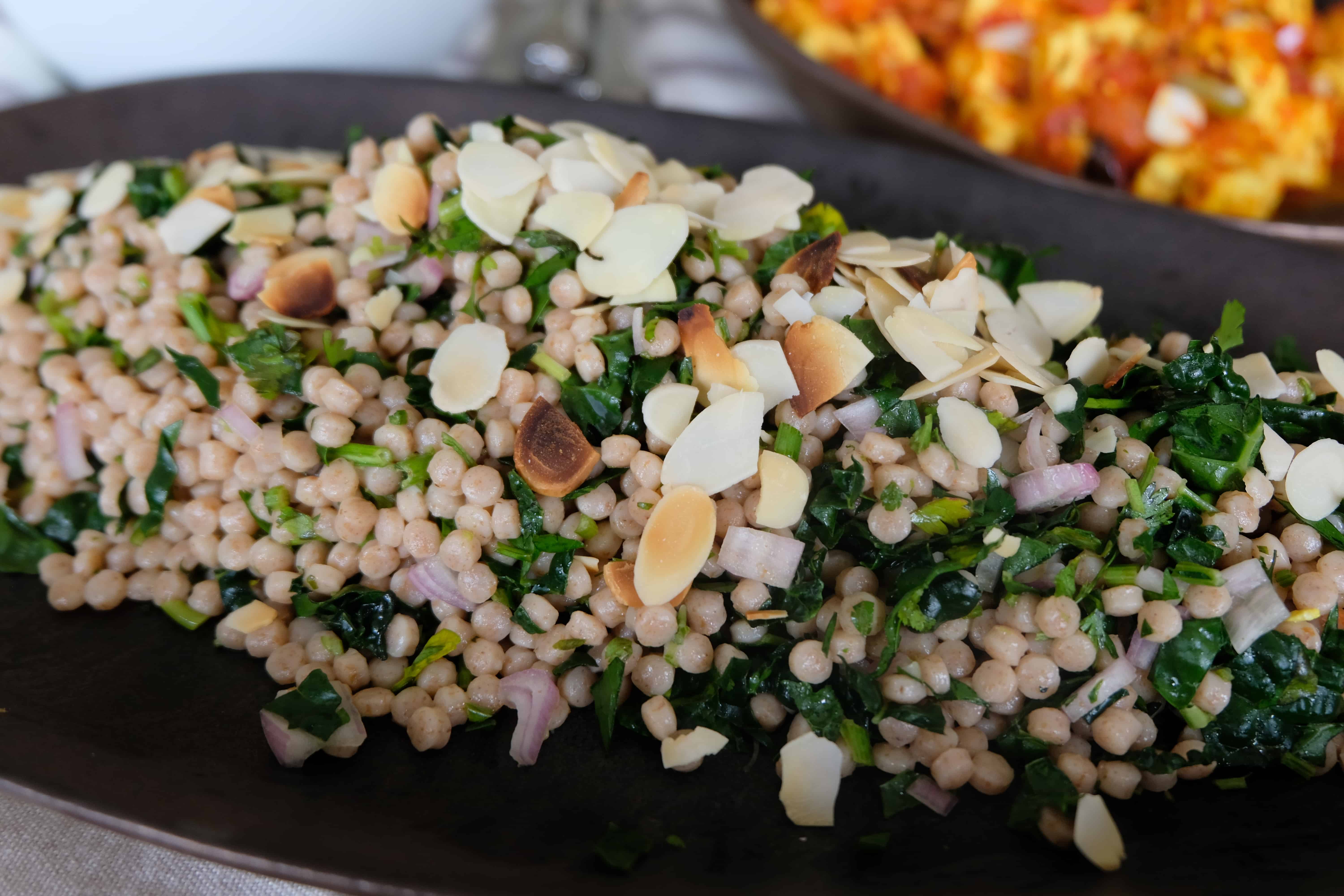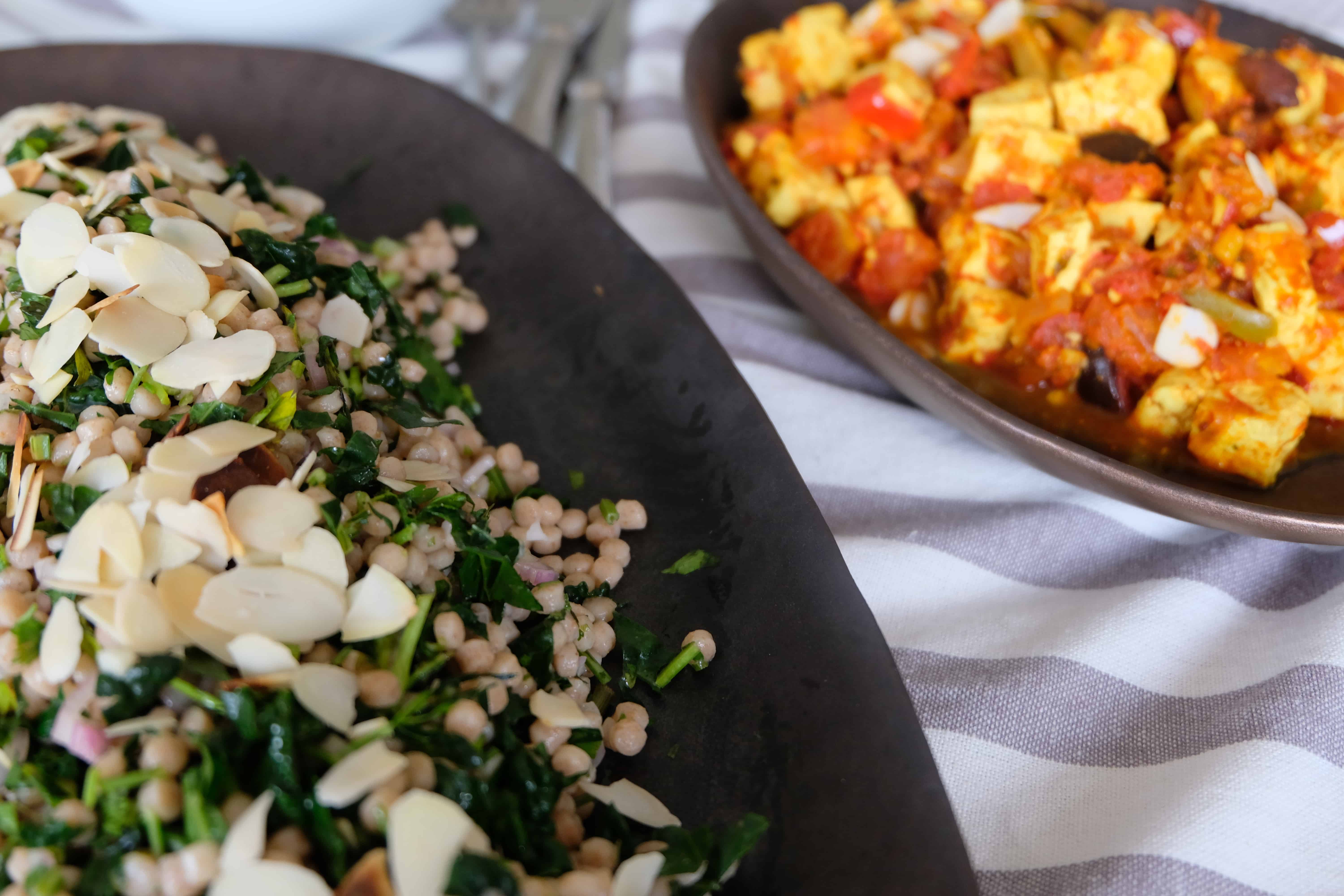 WHAT YOU WILL NEED:
For 2 people
1 cup whole wheat israeli couscous
1 handfull chopped parsley
1 handfull chopped kale(I used Cavolo Nero)
1/4  chopped onion
Juice and zest from 1 lemon
3 tablespoon almond slices
1 teaspoon salt
1 tablespoon olive oil
HOW TO:
Cook the Israeli Couscous in boiling water for 15 minutes;
Toast the almonds in the frying pan with no oil;
Mix the cooked couscous with parsley, kale and onion;
Add the lemon juice, salt,olive oil and top it with the toasted almonds;
I served with Harissa Tofu and Mint Pesto Salad but it's also good by itself so enjoy like it is best for you!
Kale Kisses