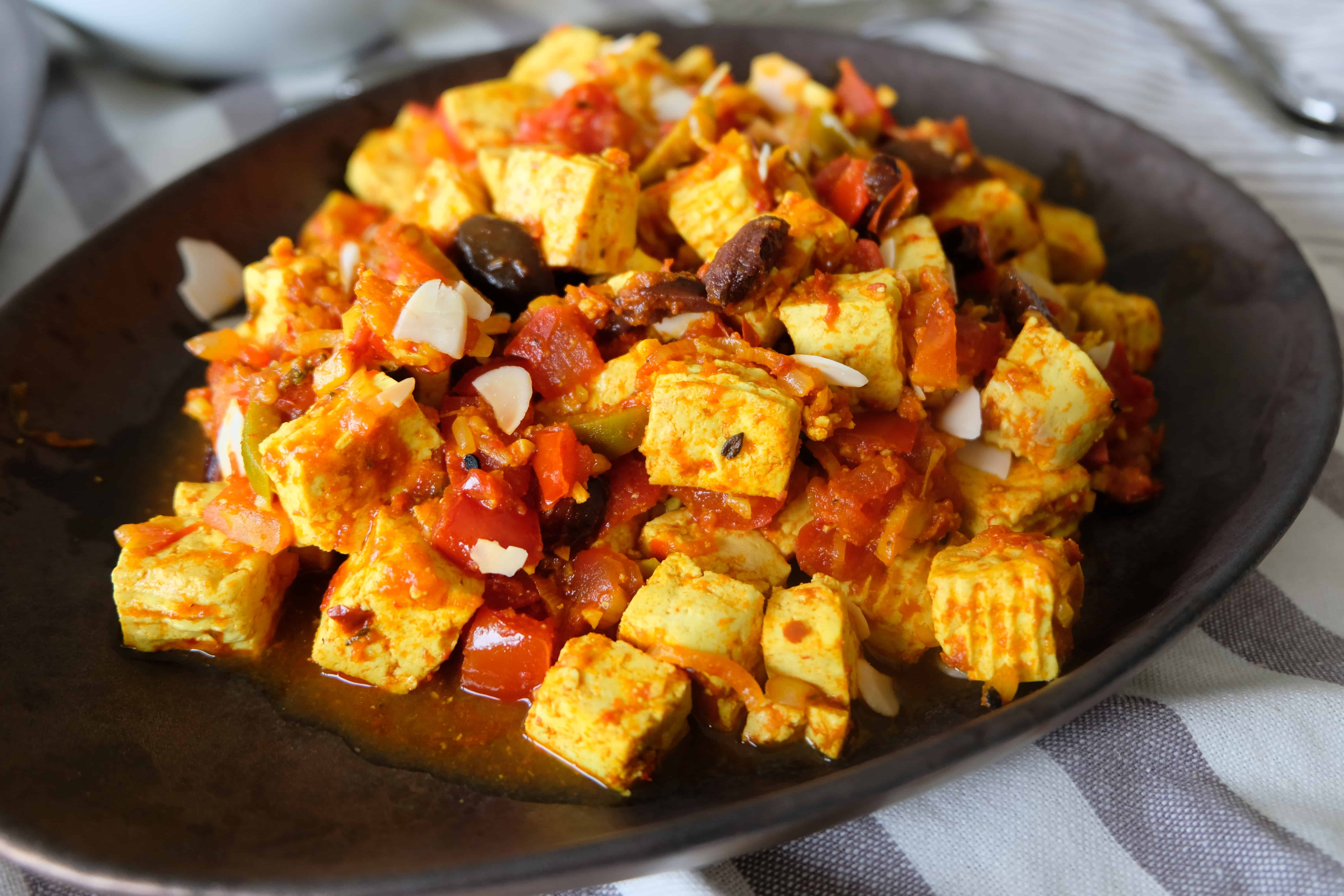 Mediterranean flavours in summer is like mini-holidays!
This tofu dish is so heartful and fresh at the same time, I hope you enjoy as much as I did!
Don't worry if you don't like tofu, you can replace it for cooked chickpeas or lentils and still get great results!!
WHAT YOU WILL NEED:
For 2 people
1 tofu block(around 200-250g), you can use chickpeas if you are not the biggest tofu fan
1 garlic clove
1 chopped onion
a handful of black olives, chopped
1 medium tomato, chopped
2 tablespoons harissa paste, you find this paste in asian groceries but is also possible to replace that for some chopped red 1/2 chopped bell peppers + 1/2 teaspoon paprika powder + 1/8 teaspoon dried chillies
1 tablespoon olive oil
1 teaspoon coriander powder
2 tablespoons fresh olives, sliced
1/2 teaspoon cumin powder
1 handful fresh coriander and parsley, chopped
HOW TO:
Heat a frying pan with the olive oil;
Fry the garlic and onion with a pinch of salt until golden and juicy;
Add the harissa paste and dry spices;
Add tofu, cut in cubes, tomato and olives. Cover the pan and let it simmer in medium heat for about 5 minutes;
Add the fresh herbs and adjust salt and pepper and it's ready to serve!
I served with Israeli Couscous and Mint Pesto Salad.
Enjoy!!