I just LOVE Pesto, every kind and flavor!
The reason why I like it so much is because makes it easy to add flavour to a simple and quick dish and is packed with nutrition goodness! Need more?
Well, this is not a Pesto Recipe but just one more way to use this amazing paste to add freshness and yumminess to a simple salad!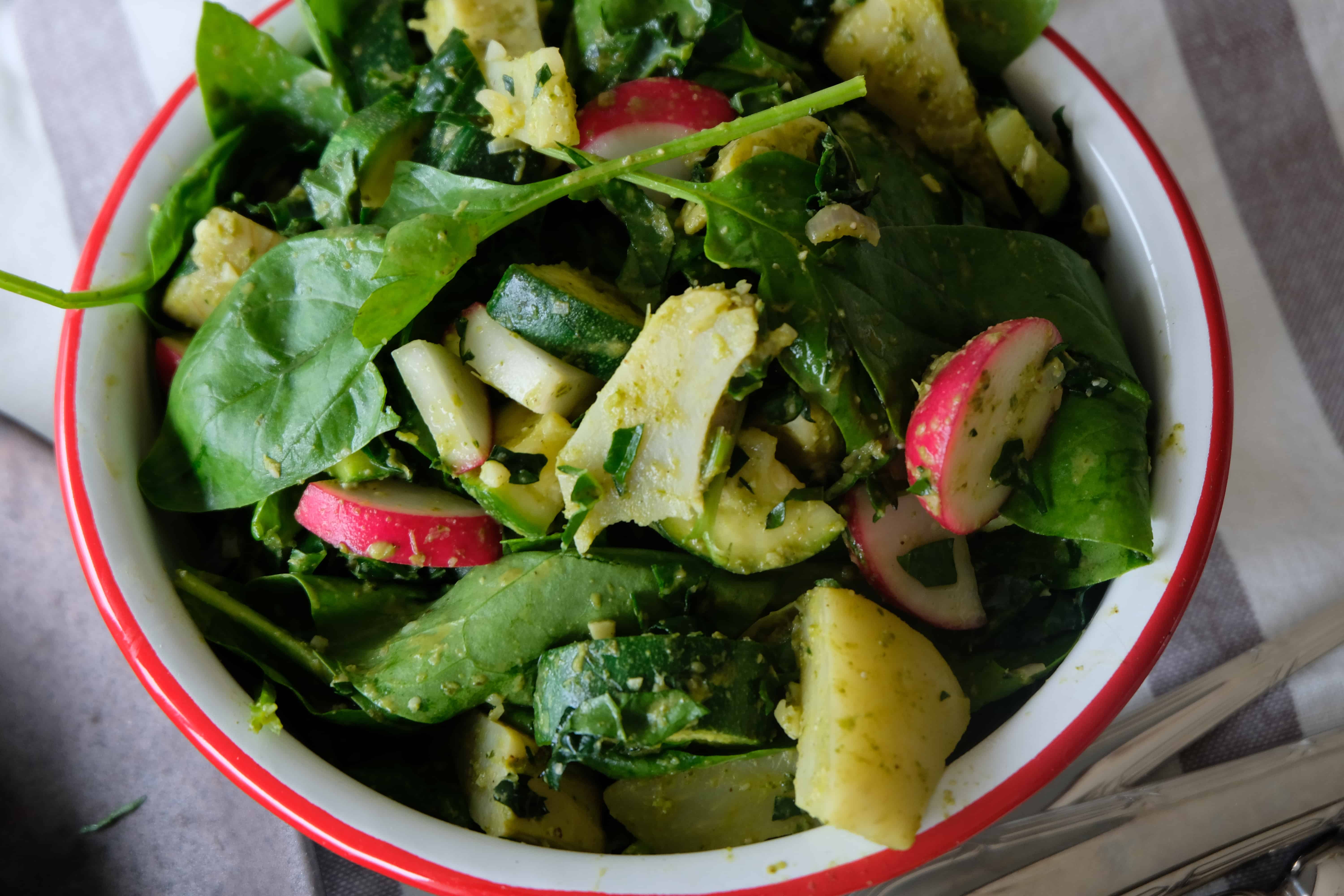 WHAT YOU WILL NEED:
For 2 people
2 handfuls baby spinach
1 sliced zuchini,
4 artichoke hearts, cut in 4(if you don't have artichoke broccoli or asparagus will also do a great job here)
5 radishes, sliced
2 tablespoons fresh mint pesto(you can make your own or use a good quality store bought and you can also choose the original basil pesto for this recipe)
1 tablespoon olive oil
1 handful fresh coriander and parsley, chopped
HOW TO:
Super easy! Just mix everything in a bog bowl and serve immediately.
If you want to prepare the salad in advance you can mix everything together and add the pesto and olive oil in the last minute. That helps to keep the freshness of the green leaves;
I served with Israeli Couscous and Harissa Tofu but you can enjoy this salad as a side to your favorite dish.
Enjoy!!