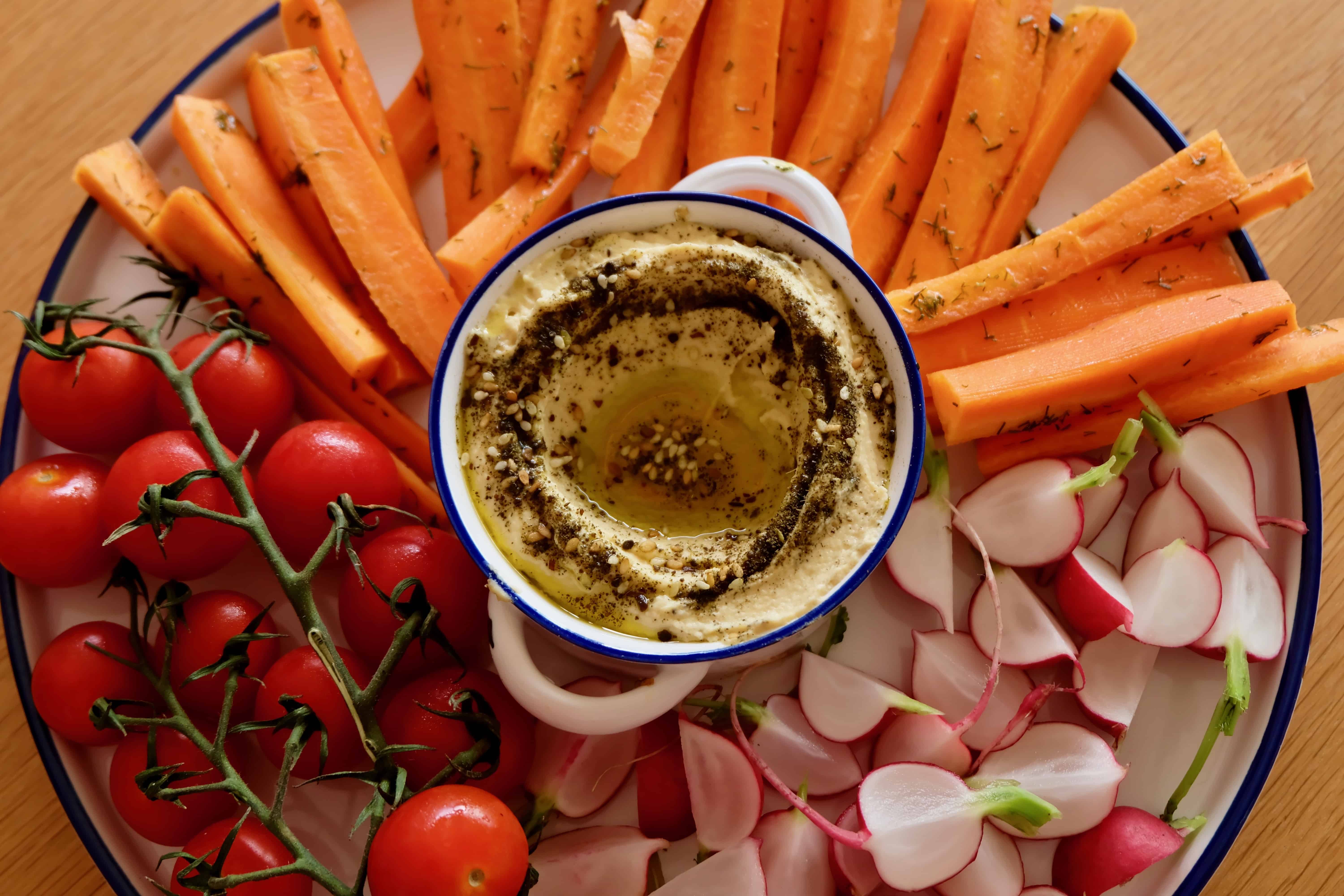 HUMMUS is the new Mayo I would risk to say.
The advantage is that is much healthier, packed with vitamins, minerals, protein and healthy fats with the plus of being crazy yummy. Do you know someone that doesn't like hummus?
Store bought ones can be quite ok but nothing like homemade!
Everyone probably already have a recipe for hummus but this one is unique for me. It is the only recipe that I make on regular basis that is not my own creation and that shows how much I like it!
You see, I tend to change and adapt every recipe that people send to me, it's just a family habit… Even if I love what I eat in a friend's house I just can't avoid trying to make it better. Not the case with this hummus.
Not so long ago I sent a hummus recipe to a friend, without any garlic or roasted onion. She replied asking why no garlic and I told her that personally I hated garlic taste. She then recommended me to add some roasted garlic and onion since the roasting takes away the so characteristic strong taste of garlic. I am always curious so I gave it a chance and… I LOVE IT! And because of that now I love garlic too. Thanks ANNA!!
I hope you can enjoy this recipe as much as I did the first time I tried it out!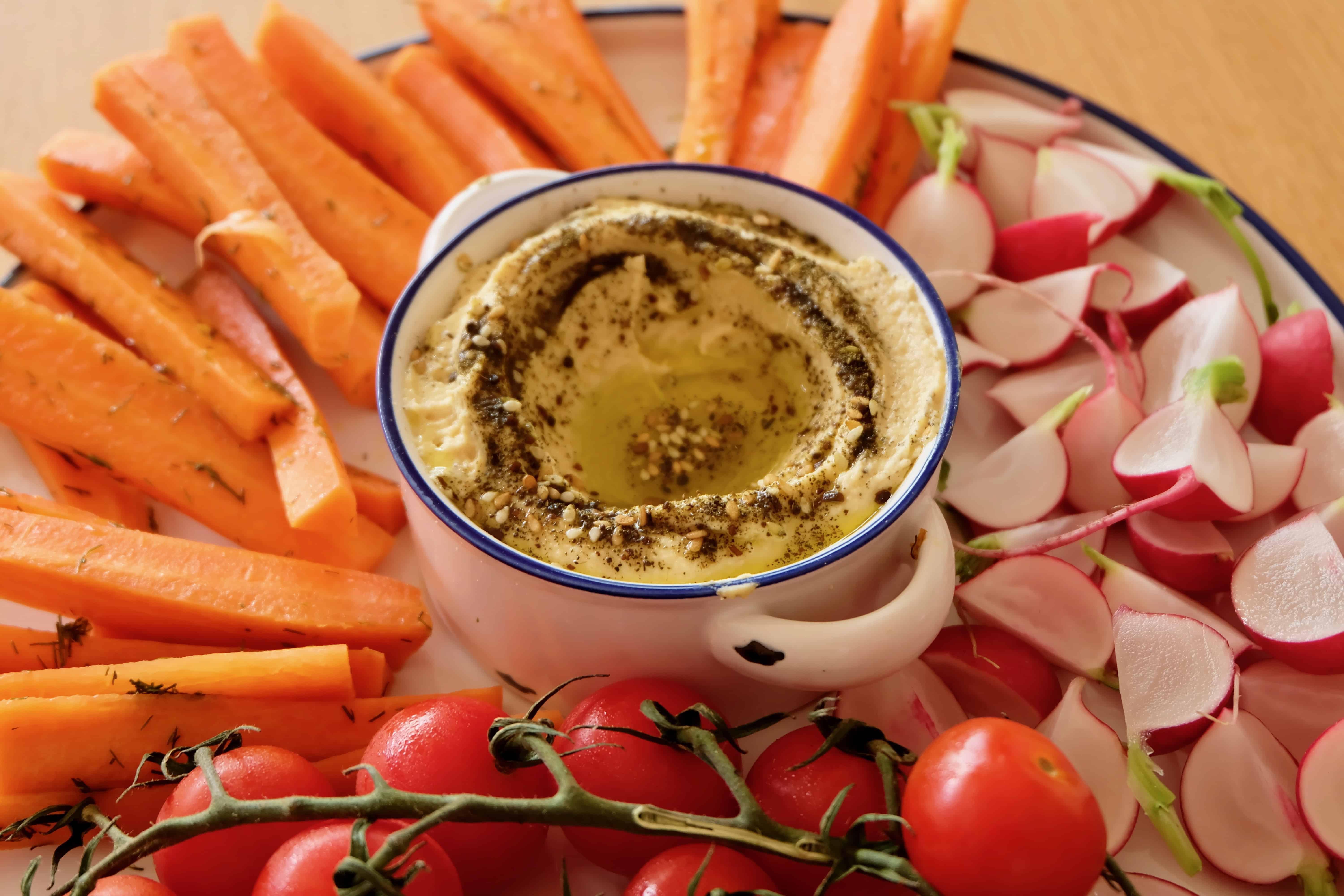 WHAT YOU WILL NEED:
For 6-8 portions 
400g cooked chickpeas(save some of the water from the cooking)
20g olive oil
40g tahini
1/2 cup water or aquafaba
juice from 1 lemon
1 onion
2 garlic clove
1 teaspoon salt
HOW TO:
Start roasting the onion and the garlic. Just pop both ingredients whole and with the skin in the oven 200°C for about 30-40 minutes until they turn soft inside.
Wait 10 minutes from them to cool down and take off the dry garlic and onion peel;
Blend all the ingredients in a food processor or high speed blender until it becomes a smooth paste.
Adjust salt and pepper according to your personal taste;
Serve with a drizzle of olive oil and some zaatar on top OR store in small glass containers and freeze for until 3 months.
ENJOY your hummus with everything!!