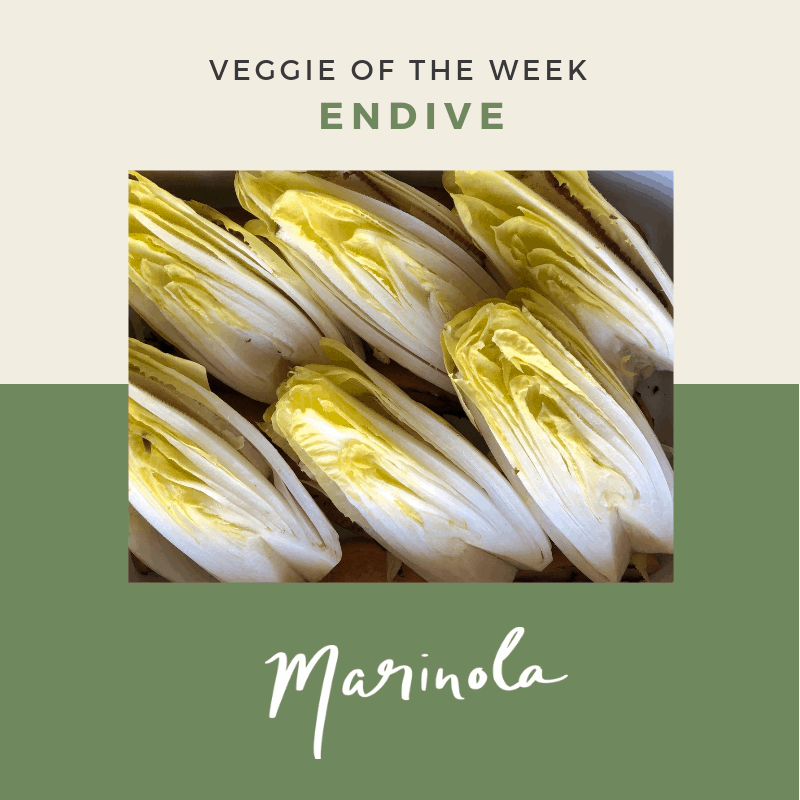 Last Endive recipe of the Week and as usual I keep the best to the end!
This is by far my favorite comfort endive recipe! Béchamel, cheesy flavour, warm gratin… Everything about this dish is comforting!
What else can we desire in rainy days then this yummi, simple recipe?
This is a meal prep friendly recipe and you can prepare in advance, so you have next day lunch ready or even freeze in portions for package lunch boxes! It goes really well with some quinoa warm salad or veggie burger.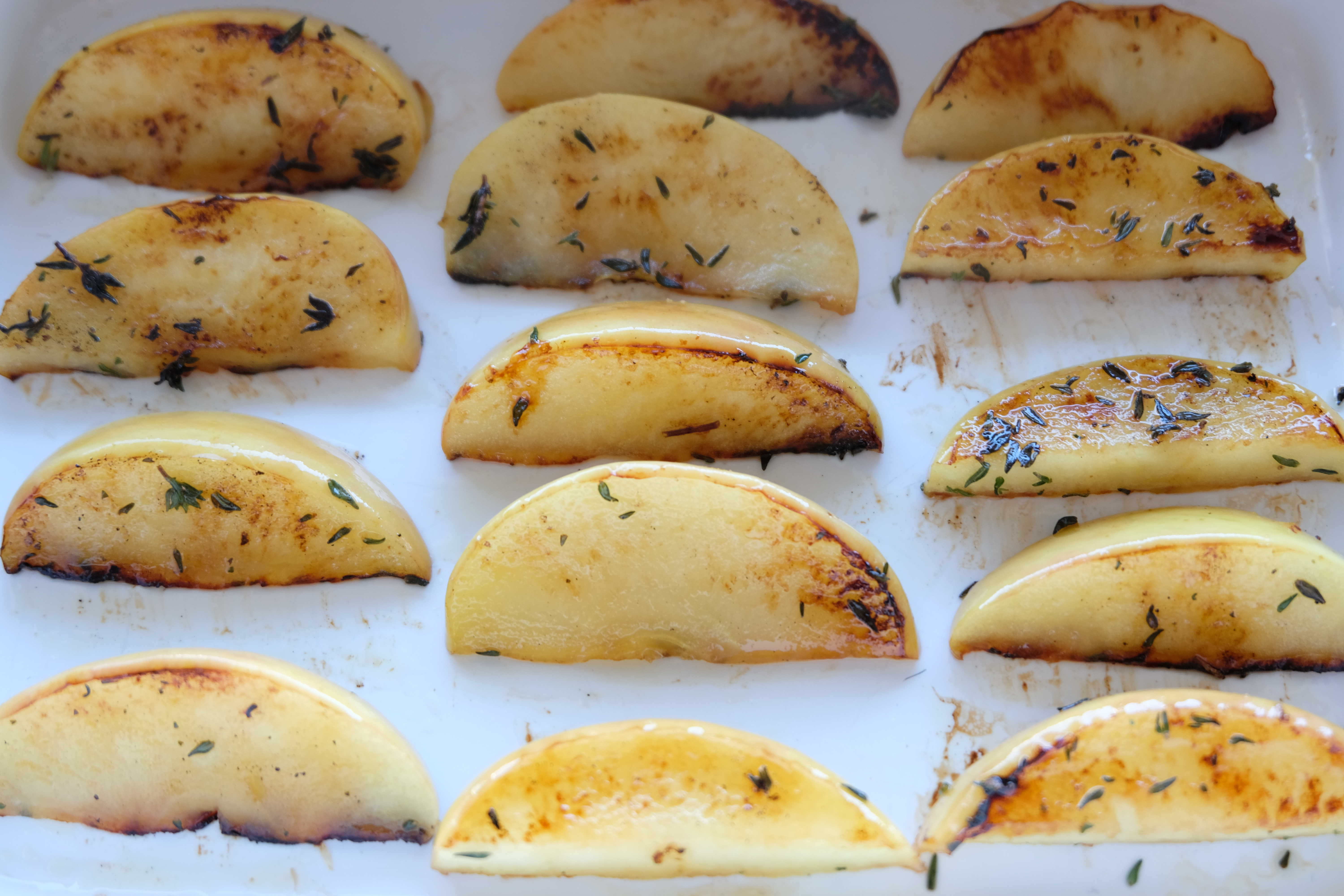 WHAT YOU WILL NEED
For 6 people
3-4 endives cut in half (length wise)
100g smoked tofu, cut in thin slices
1 apple cut in slices (about 8-10 pieces)
cheesy béchamel
Vegan Cheesy Béchamel:
600ml plant milk (I used cashew milk)
2 shallots finally chopped
1 tablespoon olive oil
1 ½ tablespoons tapioca starch (arrowroot or cornstarch also work)
1 teaspoon salt
1-2 teaspoons nutritional yeast
1 tablespoon yellow mustard
Pinch grounded nutmeg and black pepper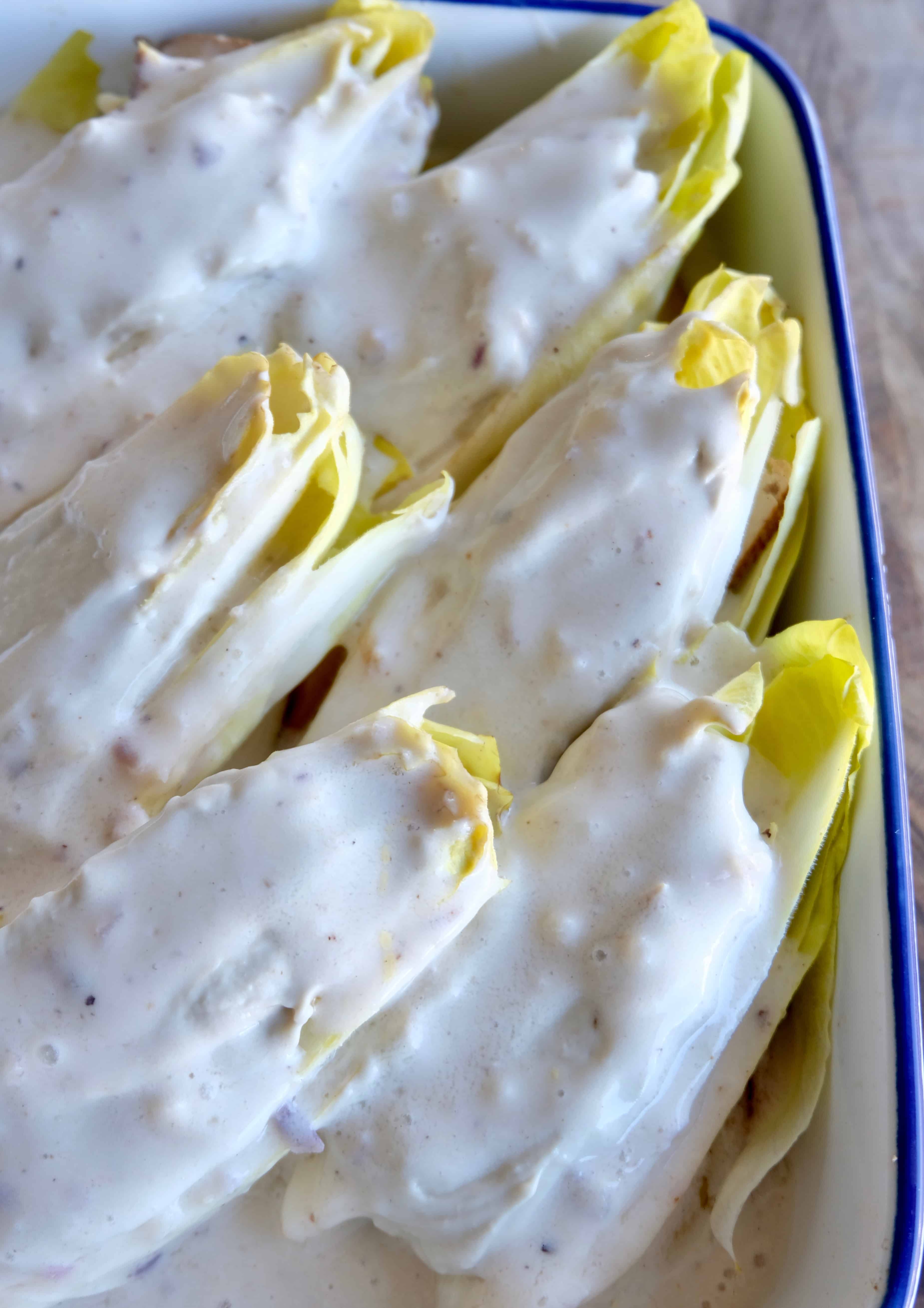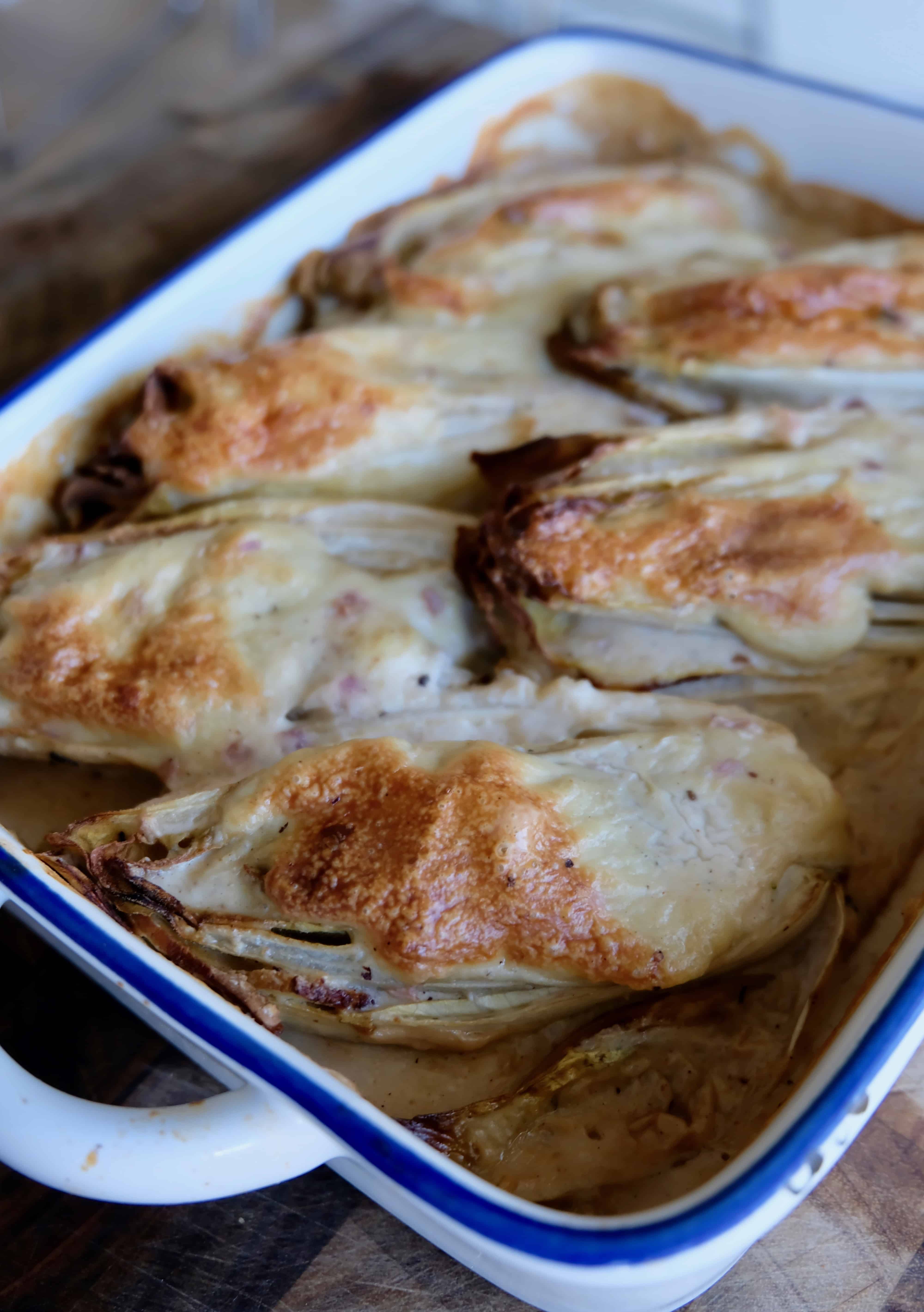 HOW TO:
Place the apples in the bottom of a gratin plate (oven proof) and place the endives halves and tofu slices over it. Sprinkle some salt and pepper;
Heat a pan with the olive oil and fry the shallots until juicy, for about 3 minutes;
Add the plant milk mixed with the tapioca starch, mustard, salt and nutritional yeast and let it boil for 1 minute;
Add nutmeg and pepper and pour over the Endives;
Bake at 180°C for about 30-40 minutes, until the edges are boiling and it starts to get golden on top;
Ready to serve!
.