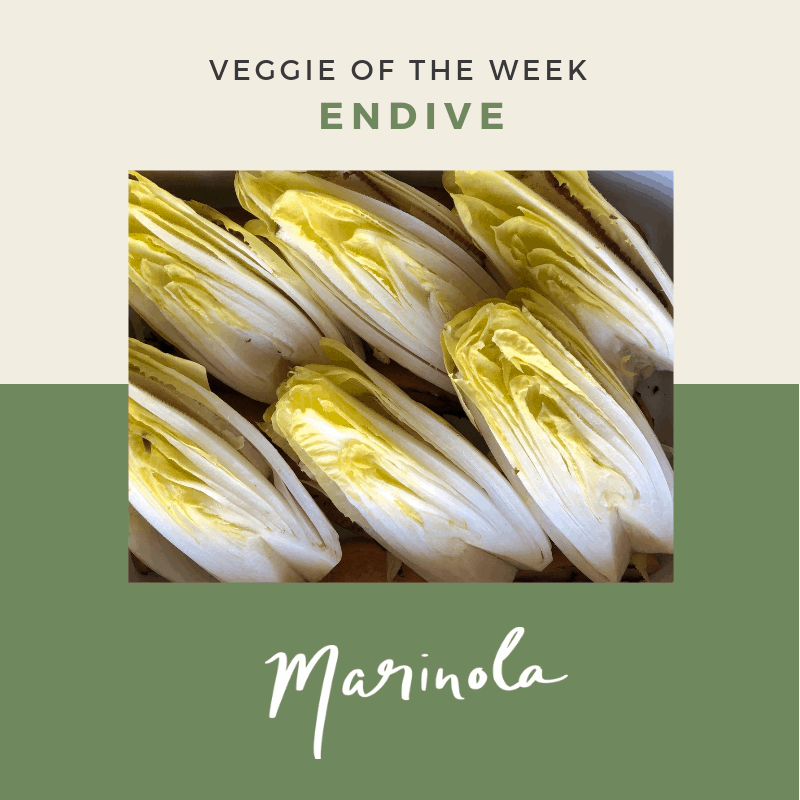 Second Endive recipe of the Week is a celebration of the last  warm days!!
There is a little bit of summer in our winter and we should profit maximum!
It's true that today the sun decided to hide itself but the temperatures are still high and what we always want when it's warm outside? Fresh Food! Try this salad and be sure you will not regret!
Feel the boost of energy that only a good, fresh, yummi salad can offer to you!!
WHAT YOU WILL NEED:
Serves 3-4 people
3-4 endives
1 cup cooked quinoa
1/3 cup chopped walnut
1 pear or apple, chopped
1-2 tablespoon olive oil
Juice from 1 lemon
1 tablespoon mustard Dijon
½ – 1 teaspoon salt
Pepper to taste
50g smoked tofu chopped thinly or ½ cup cooked lentil (optional)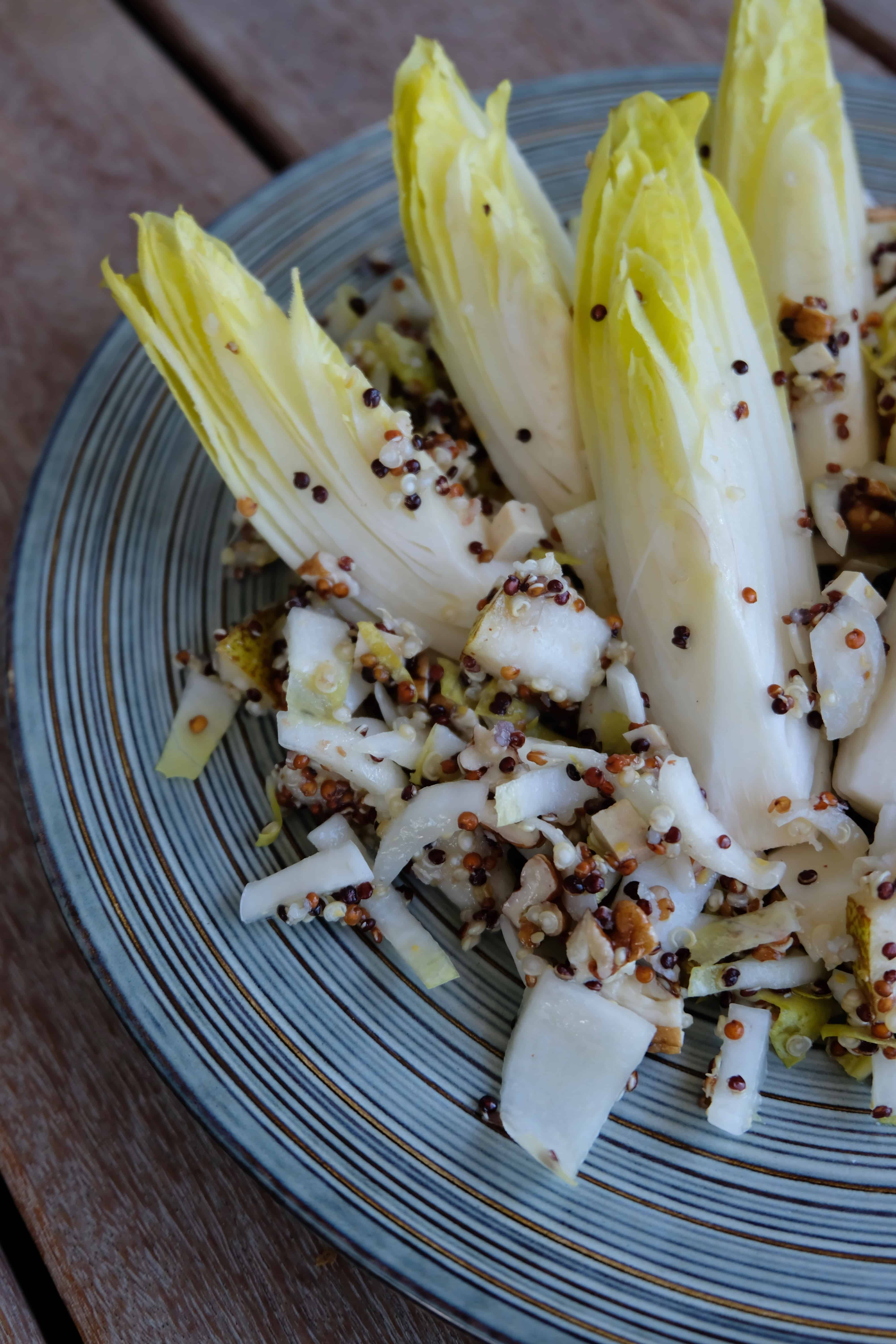 HOW TO:
Slice or chop 3 endives and mix with the chopped walnuts, apple, smoked tofu and cooked quinoa;
Mix the olive oil, lemon juice, mustard, salt and pepper using the hands or a spatula;
Cut 1 endive length wise, in 4-6 slices and use for decoration over your salad
Easy! Ready do Serve!!