Monday in quarantine and after 2 weeks at home, eating some extra chocolate pieces and drinking one more glass of wine, it's time now for some green veggies to balance the equation, right??
This Harissa Brussels Sprouts is a delicious, spicy, healthy way to start the week!
I served with some baked falafels and Quinoa Brocolini lemon salad. Let me know if you want the recipes for those and I will post in the next days. 
WHAT YOU WILL NEED:
for 2-4 people 
300g brussels Sprouts, cut in halves
1 tbsp olive oil
1 tbsp mapple syrup

 

¼ tsp salt
Sauce: 
1 can peeled tomatoes
1 tbsp olive oil
1-2 tbsp harissa spice sauce
¼ tsp salt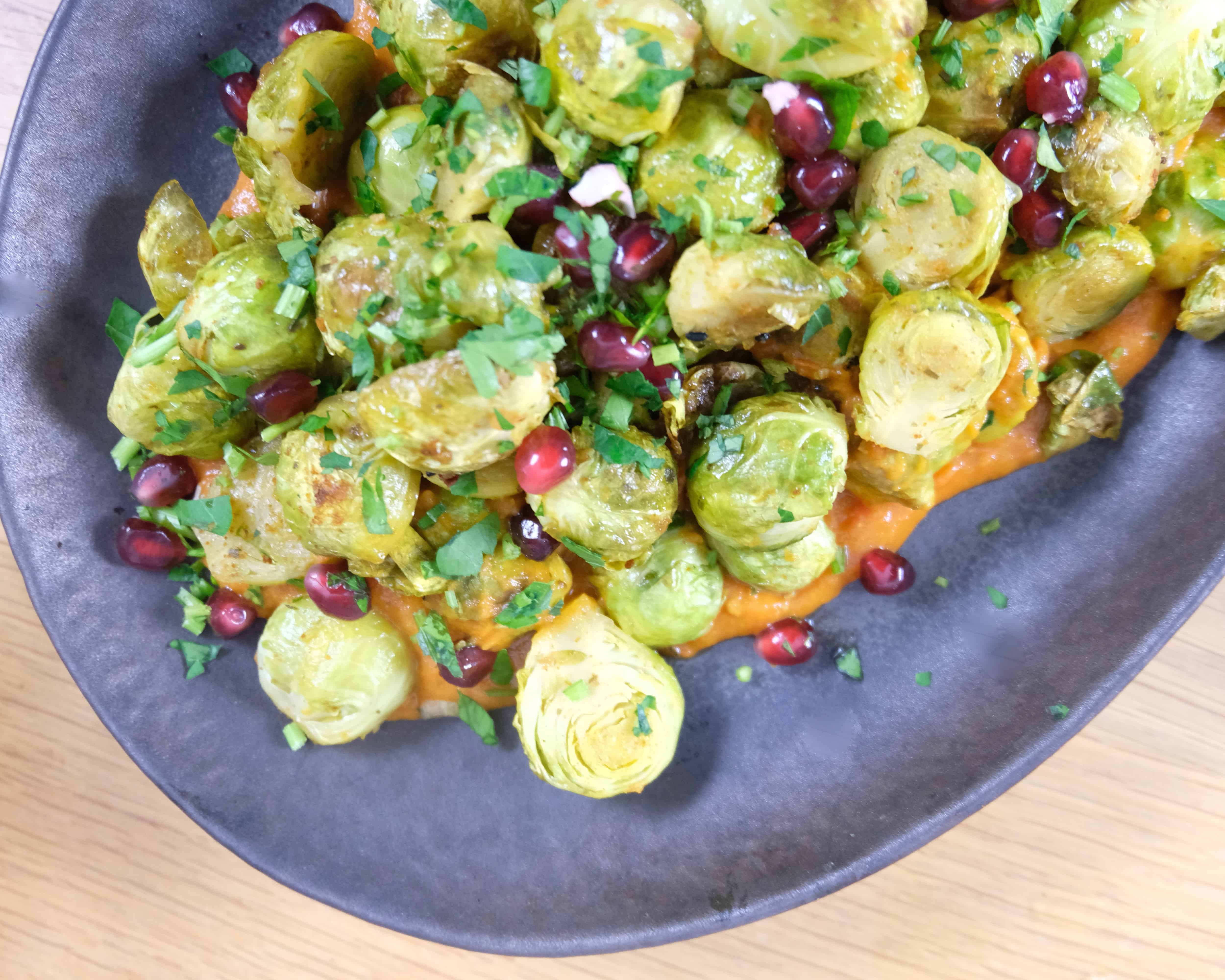 HOW TO:
Heat a frying pan in a drizzle of olive oil and add the brussel sprouts halves with the salt let it fry for about 10 minutes;

 

Add the mapple syrup and let it glaze for 2 minutes. Set Aside in a bowl;

 

In the same frying pan, add all the ingredients together to the pan and let it simmer for about 5-10 minutes, until it becomes a creamy, thick tomato+ harissa past;

 

Mix with the brussels Sprouts and serve warm;