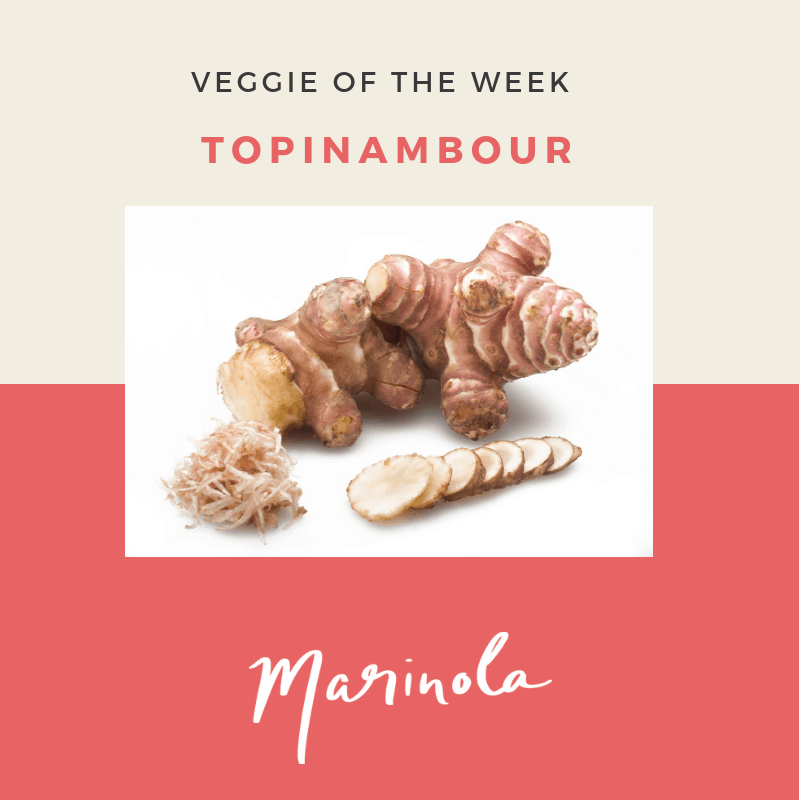 New Week, new veggie: Topinambur!! This week we will discover different ways to use this little root veggie, still unknown to so many people but so delicious and full of potential! 
First time this little root veggie crossed my life it was in Parisian markets but I didn't know what to do with it until weeks later when I first tasted it blindly in a restaurant and it was love at first bite! 
In this Indian inspired recipe, you will be able to discover a new way to enjoy your topinambur. This is a punchy, spicy side to any dish or perfect as a light main!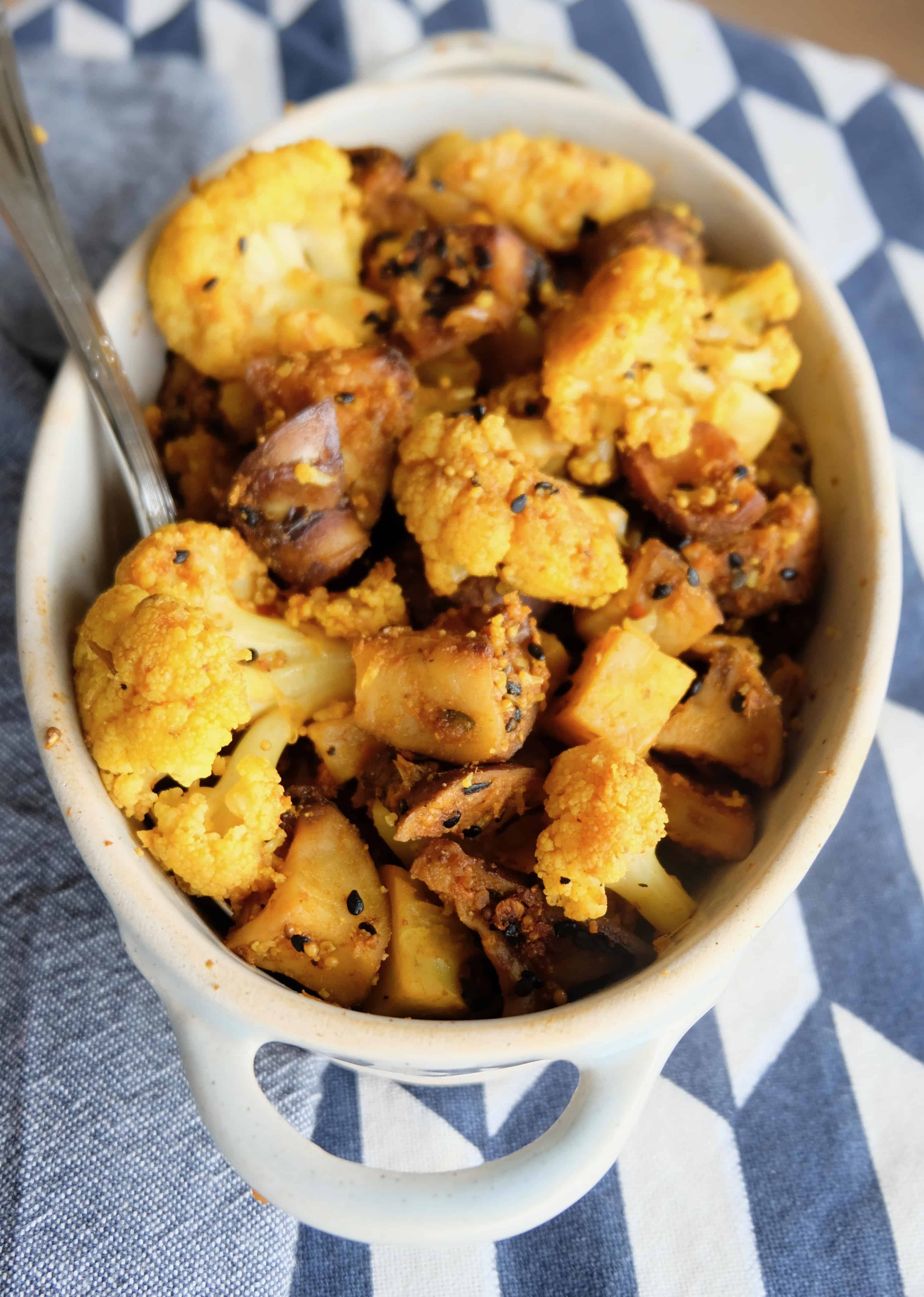 WHAT YOU WILL NEED:
for 4-5 people
400g cauliflower florets
300g topinambur, diced
3 garlic cloves, mashed
1 tablespoon mustard seeds
1 tablespoon applecider vinegar
2 tablespoons tomato extract
1 teaspoon red chilli paste(optional)
½ teaspoon curcuma powder
1 fresh ginger nob(3cm), chopped
1 ½ teaspoon cumin powder
1 ½ teaspoon coriander powder
½ teaspoon sweet paprika
2 tablespoons olive oil

 

Salt and pepper to taste
HOW TO:
Heat a frying pan with a drizzle of olive oil and fry the garlic and ginger for 1 minute before adding all the spices to the pan with a pinch of salt;

 

Add the topinambur pieces to the pan, let it fry for 2 minutes, add the tomato extract and

 

¼ cup of water. Cover the pan and let it simmer for about 10 minutes;

 

Add the cauliflower florets and let it cook for more 10 minutes;

 

Open the pan, taste and adjust the salt, if needed. Add the apple cider vinegar and chilli paste and let it boil until the all the liquid is evaporated, for about 3-5 minutes;
Serve as a side to some Indian lentils or Veggie Burger Patties. In warm day I also like to add on the top of a big, fresh green Salad, it's incredibly yummi and fresh!

 

You can keep this recipe in the fridge for 3-5 days