Ceviche is one of my go to recipes for summer! Fast, easy and delicious!
I made a twist for this version using gnocchi instead of just cooked sweet potatoes and I strongly advise you to add this step to your recipe too! It's delicious and completes this meal with perfection!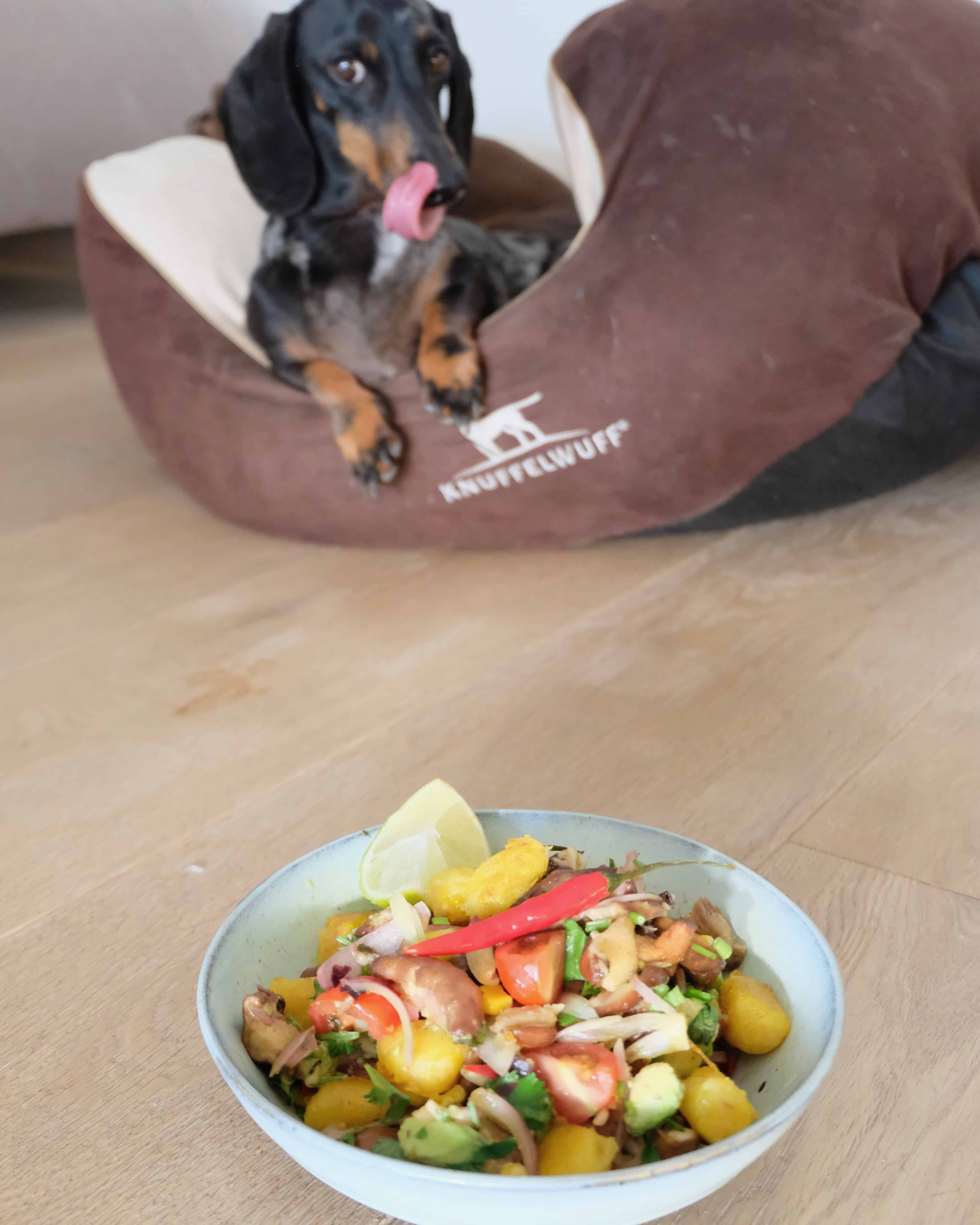 WHAT YOU WILL NEED :
For 2-4 people
Ceviche:
300g mushrooms(I used shitakes but button mushrooms are even better), sliced

 

1 small onion, sliced

 

½ cup frozen corn
½ avocado(or a whole one for the avocado lovers), chopped
1 handull cherry tomatoes, cut in 4

 

¼ cup Nori flakes(dulse also works)
Chopped coriander to taste
1 red chilli, sliced without the seeds
1 teaspoon sesame oil
1-2 tablespoon olive oil
salt an pepper to taste
juice from 3 limes
Gnocchi:
500g sweet potatoes(or normal potatoes, if you prefer)
½ tsp salt
100-150g flour(rice flour for gluten free version)
HOW TO:
Add the onion to a bowl and cover with the juice of 1 lemon and a pinch os salt and let it sit for about 10 minutes;

 

Grill the corn with a dfrizzle of olive oil and a pinch of salt for about 3-5 minutes;

 

Mix the rest of the ingredients(besides the fresh herbs) and let it sit for 20-40 minutes befor serving;

 

Meanwhile make the gnocchi: Boil the whole sweet potatoes(with skin) for about 20-30 minutes;

 

Once the potatoes are cooked, rinse the water and set aside to cool down for 5-10 minutes;

 

Mash the potatoes using a mash, a fork or your hands.

 

Start adding the flour, slowly not to ass to much. Once the dough is firm and moldable you can stop adding flour;

 

Flour the kitchen counter and make small rolls of gnocchi dough with the hands;

 

Cut small pieces and set aside;

 

Bring some salted water to a boil in a large pan and cook the gnocchi until they float;

 

Optional: grill the cooked gnocchi with a drizzle of olive oil for crunchy bite;

 

Finishing: add the chopped coriander to the ceviche, mix well and add the gnocchi on the top. Enjoy at room temperature!