I promised the recipe of our cooking live still today and here it is!!! Late but still in time!! 
I hope you make this delicious, quick recipe for easter and let me know what you think! 
Also don't forget our live on Sunday with a special surprise recipe and the lottery for Marinola Delivery!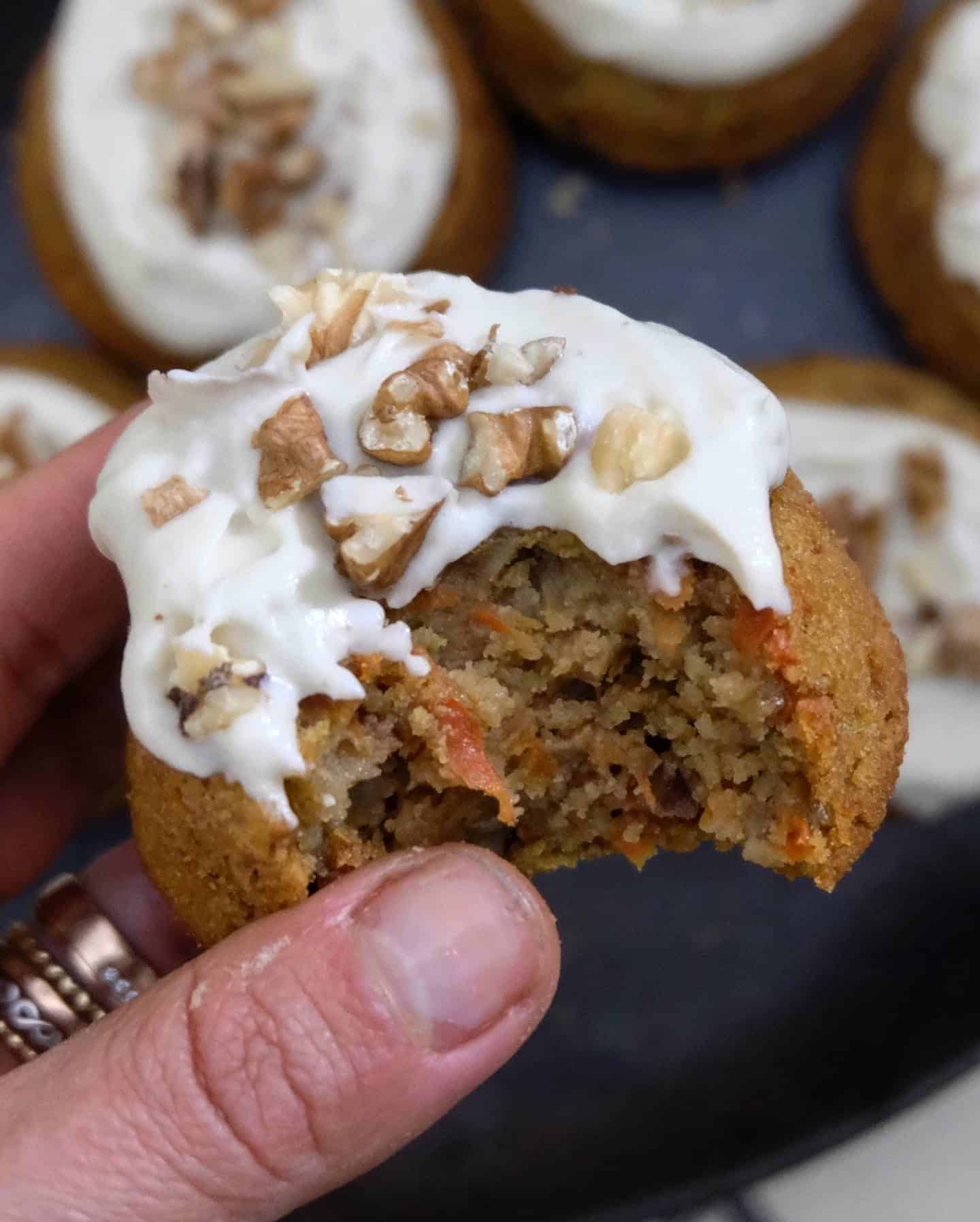 Cake: 
100g rice flour
100g oat flour
40g corn starch
2-3 tbsp coconut flour
200g cups grated raw carrots
160g muscovado sugar
90g olive or coconut oil
125g grated apple
240g almond milk(or any other plant milk, such as oats and cashews)
1/2 cup crushed walnuts

 

1 tablespoon baking powder
1 tsp ground cinnamon

 

1 tsp apple cider vinegar
¼ teaspoon salt
1 pinch vanilla powder
Frosting:
200g apple sauce

 

100g soaked cashews
1 tbsp coconut oil
3 tbsp icing sugar
HOW TO:
Grate the raw carrots and apples and mix with all ingredients using a spatula
Place in a baking cake tray or muffin pan;

 

Bake in pre-heated oven at 180°C for about 20 minutes;
Frosting: Blend the apple sauce, coconut oil and soaked cashews until it becames a thick cream;
Transfer the cream to a bowl and slowly add the icing sugar, using a spatula;

 

Wait the cake to cool down and decorate with the frosting and extra walnuts on top;