Gratin for dinner is one easy way to have something warm and creamy without making too much mess in the kitchen. 
This recipe is great for everyone that is fan of sea flavors. Palm hearts and artichokes are hearty veggies that absorbs all the spices from this warm, filling "coconutty" recipe! 
OBS: If you want to make it a main dish, even more filling, it's also great mixed with some cooked pasta(rice pasta fits perfect with the coconut and spices).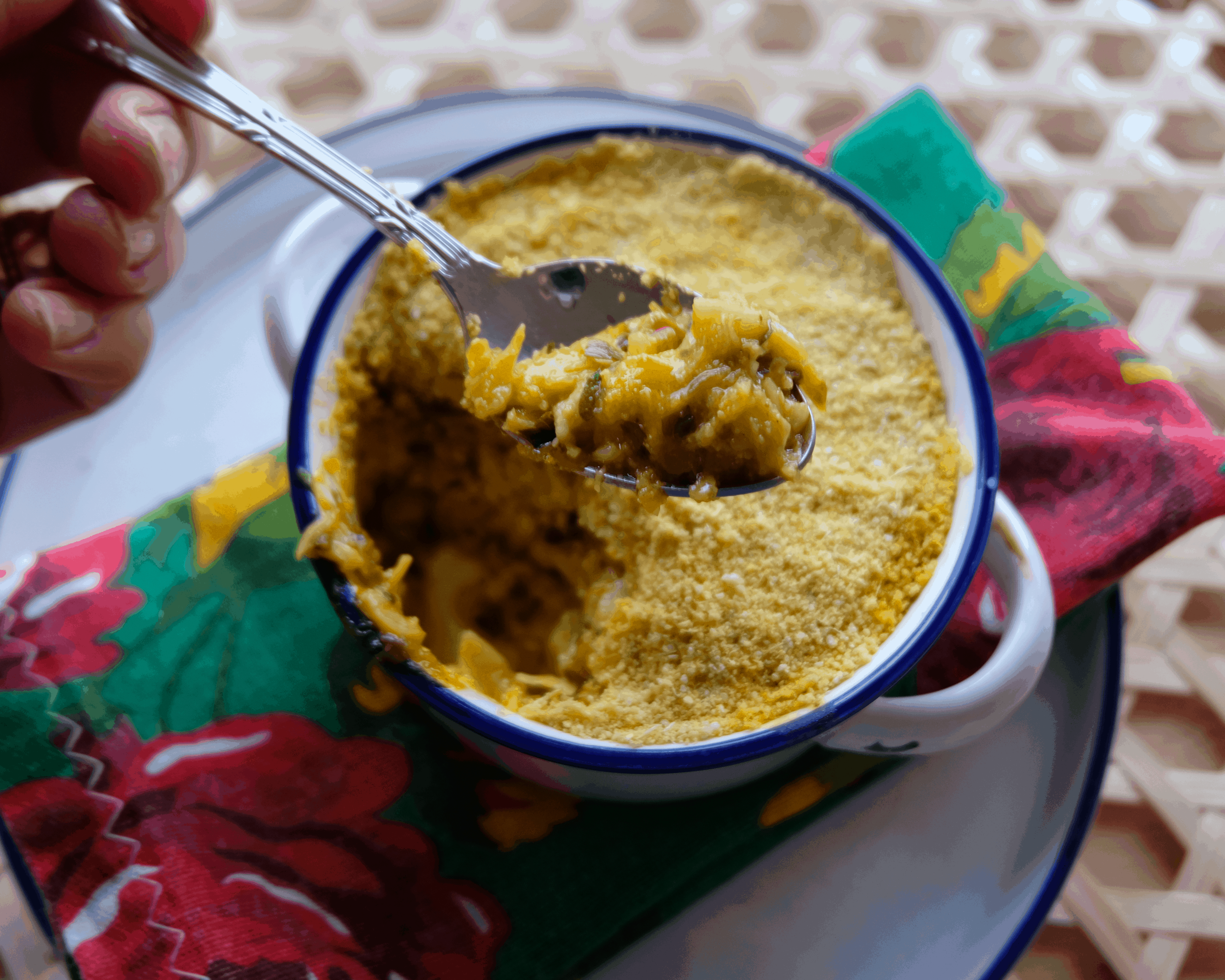 WHAT YOU WILL NEED:
for 4 people 
250g grated palm heart or chopped artichoke hearts(I used frozen but canned also work)
1 onion, chopped
1 garlic clove, mashed
½ tsp dried curcuma
½ red bell pepper, chopped
1 handfull ciboulette, chopped
1 handfull coriander, chopped
1 red chilli, desseded and chopped
150ml coconut milk
150ml veggie stalk
¼ cup flaked nori seeweed
1 tbsp arrowroot or corn starch
Juice from ½ lemon
GRATIN: 
2 tbsp flax grounded flax seeds
2 tbsp chickpea flour
1 tbsp olive oil
1 pinch of dried curcuma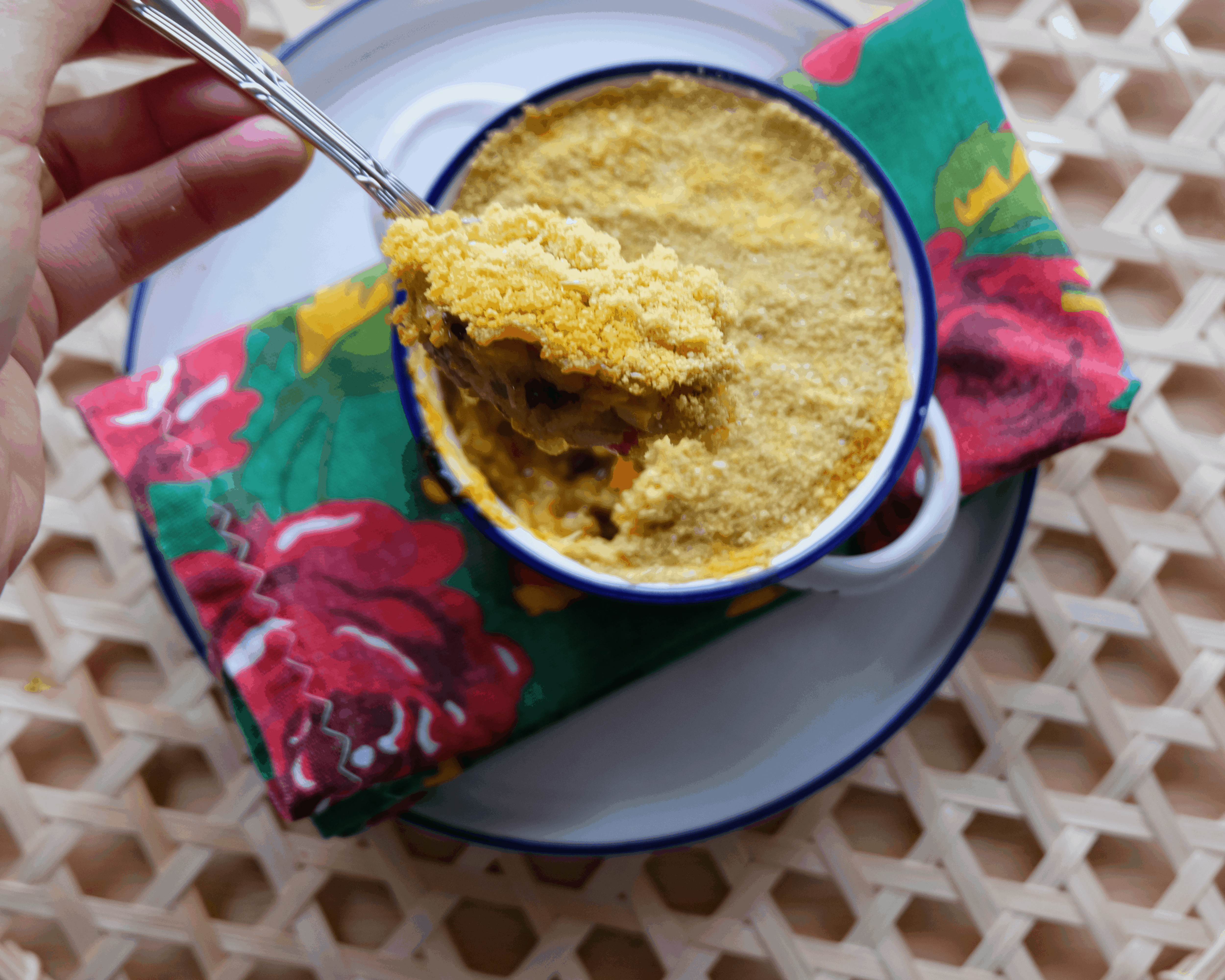 HOW TO:
"Crab": Fry the onion and garlic with a pich of salt, chilli and curcuma until soft and juicy;

 

Add the grated palm hearts and red bell pepper;

 

Add the veggie stock and let it reduce all the liquid, for about 10-15 minutes without the lid;

 

Mix the coconut milk with the starch and add to the palm heart mixture and let it cook for 5 minutes until it becomes a creamy mixture;

 

Add the seeweed, the chopped herbs and lemon juice;

 

Adjust salt and transfer the mixture to small ramequins;

 

Gratin: Mix all the ingredients and top over each creamy ramequin;

 

Bake at 190°C for about 15-20 min;