I was so happy to make this recipe on the live yesterday, it's just so delicious and Italian flavour fit so well with this sunny days! 
Give it a try to this version or even my first version of eggplant Parmigiana(also posted on my feed and my website) and let me know what you think! 
What other recipes you would like to see here? I would love to know!!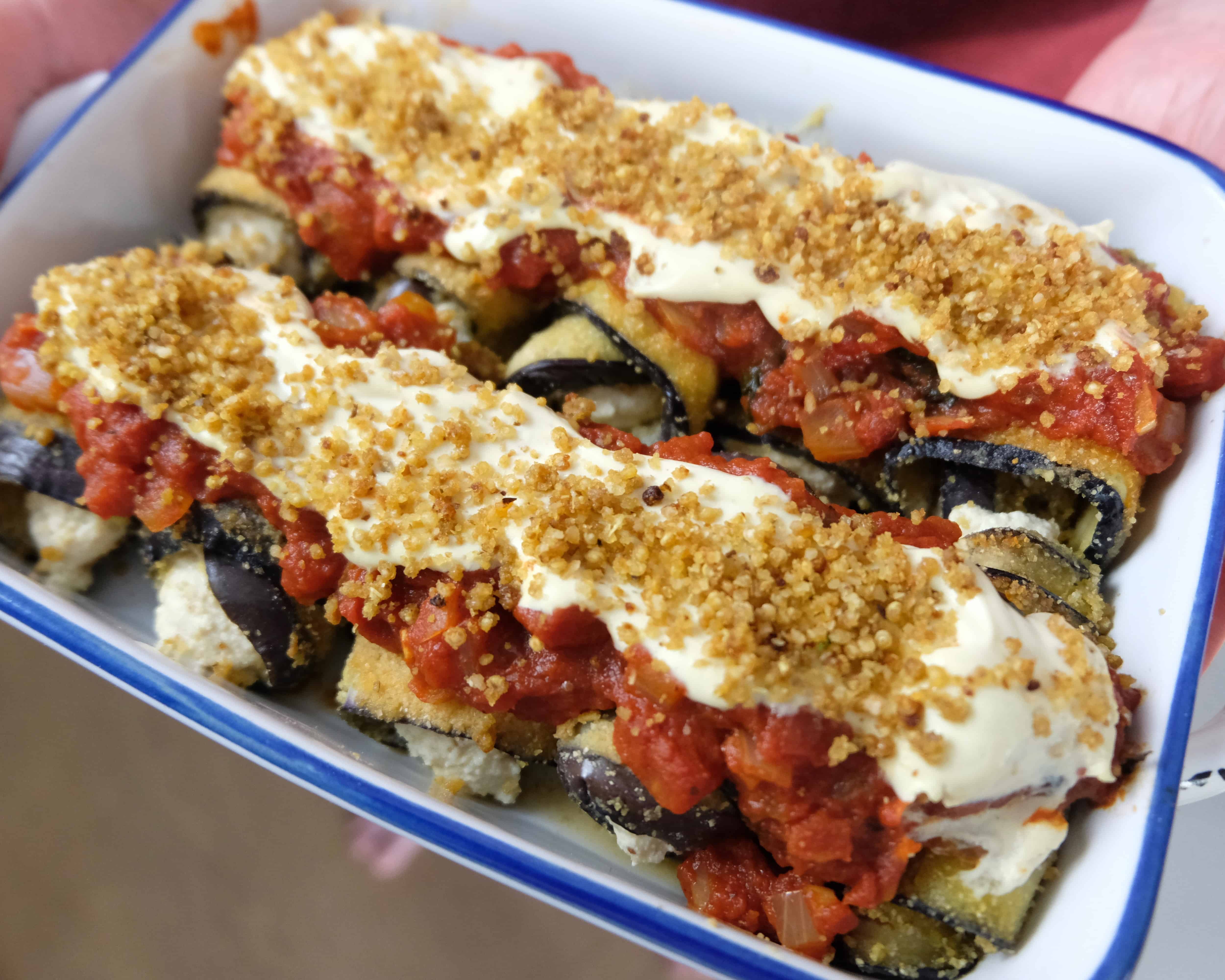 WHAT YOU WILL NEED:
for 4 people 
2 medium eggplants, sliced;

 

¼ cup chickpea flour (oat or whole wheat flour would also work)
Sauce: 
1 medium onion, chopped
2 garlic cloves, mashed
few basil leaves
1 can peeled tomatoes
1-2 tbsp olive oil
½ tbsp salt
Almond Ricotta
150g Almond Pulp from the almond milk(you can also use crumbled tofu with your hands)
¼ cup water or plant milk
1-2 tbsp olive oil
1 tbsp yellow mustard(optional)
Juice from 1/2 lemon or 1 tbsp applecidervinegar
½ tsp salt
1 tsp nutritional yeast powder(use 2 tsp if using flakes)
Cream cheese or melted cheese:
200g firm tofu (soaked cashews or sunflower seeds are also good options)
¼ cup water
1-2 tbsp olive oil(coconut oil is also an option)
1-2 tsp Nutritional yeast powder(a bit more if you are using flakes)
1-2 tsp yellow mustard(white miso is also a good option)
½ tsp salt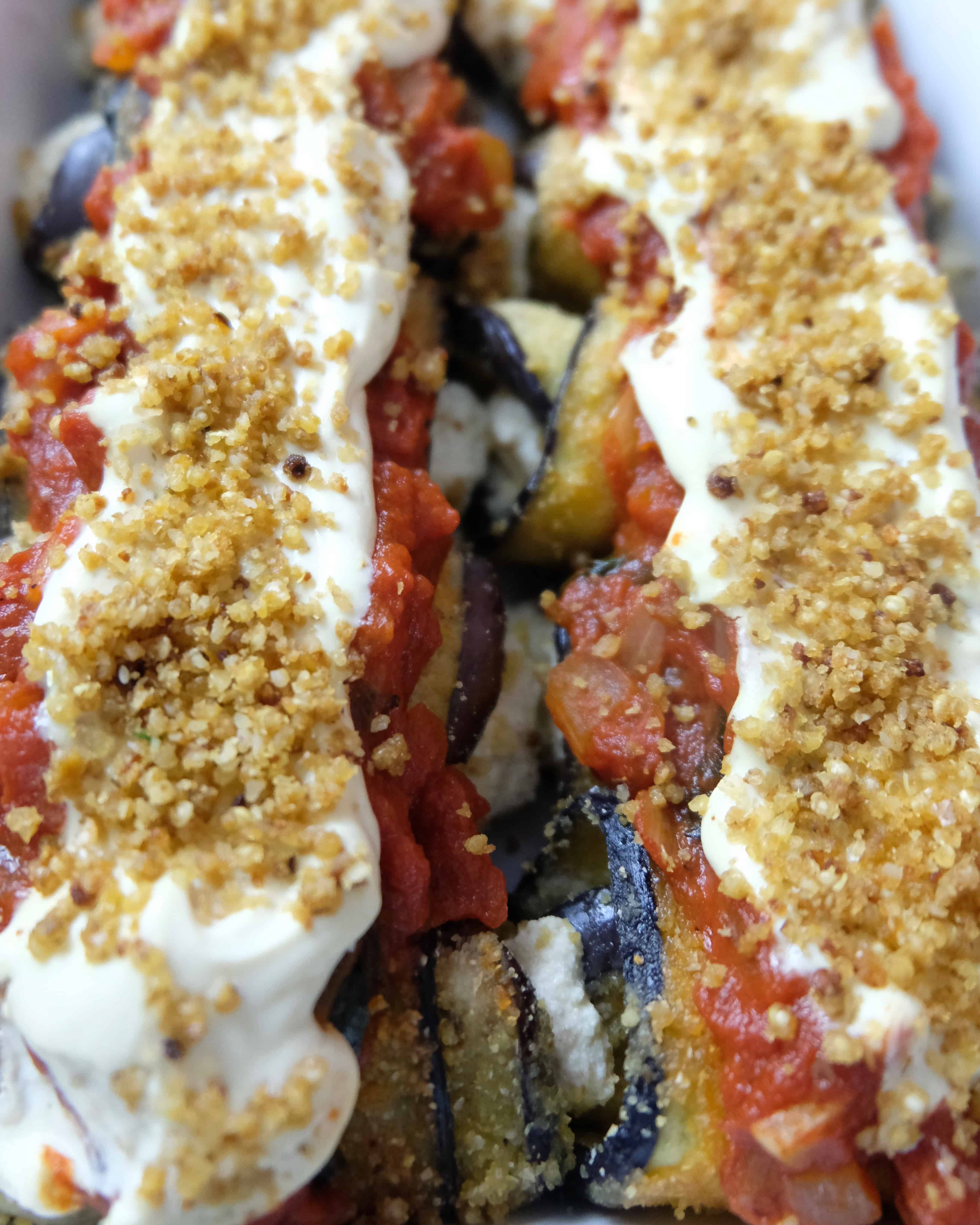 HOW TO:
Sprinkle a pinch of salt over the eggplant slices and let it rest for 10-20 minutes;

 

Rinse the liquid that forms under the salted eggplants and coat each slice with the chickpea flour;

 

Grill each coated eggplant slice in a large frying pan with a drizzle of olive oil for about 3 minutes each side. Set aside;

 

Sauce: fry the chopped onion and garlic with a drizzle of olive oil for about 3 minutes, until juicy and soft;
Add the canned tomato and let it simmer for about 20 minutes;

 

Add the basil leaves and adjust salt if needed;

 

Ricotta: Just mix all the ingredients together and set aside
Cream cheese: Blend all the ingredients together until creamy and smooth and set aside;

 

Finishing: Make small rolls with the eggplant, filling each one with the vegan ricotta and topping it with the melted cream cheese and some crushed nuts or vegan parmesan.
You can take it to the oven for about 10 minutes at 190°C for extra yumminess;