Green Pea and Oats Kofta bites 
Last Green Pea recipe and we have yumminess!!
This Kofta bites are just the best thing you can have today, the Mediterranean flavours will make you forget the bad weather and just feel like you are enjoying holidays and some sunny warm paradise!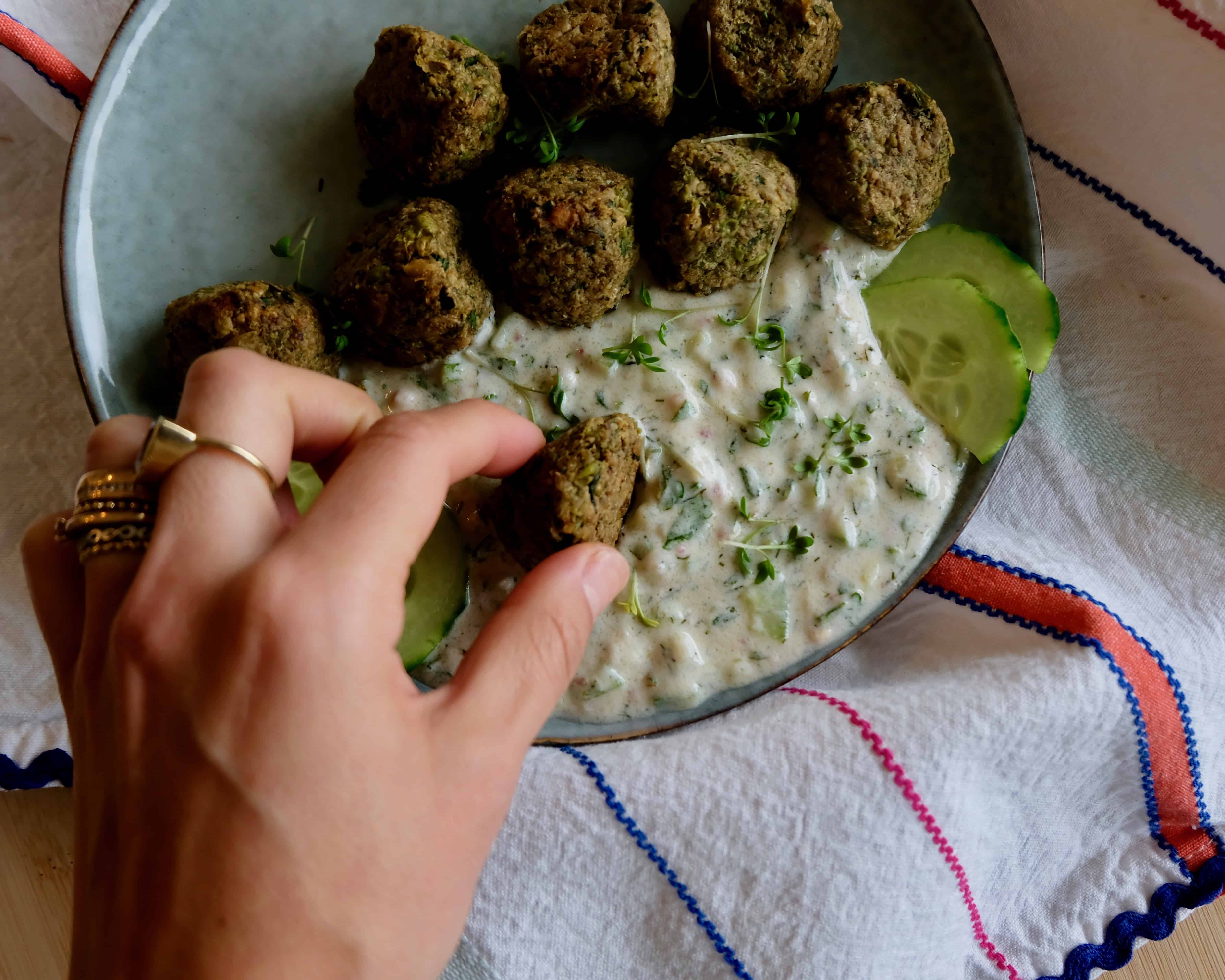 WHAT YOU WILL NEED:
Serves 3-4 people
1 cup boiled green peas(frozen or fresh)
1 small zucchini, grated
1 small onion, chopped
1 garlic clove, mashed
3/4 cup oats
3 tbsp water

 

1 tsp salt
½ tsp cinnamon
¼ cardamom powder
1 tsp all spice
1 tsp coriander powder
½ tsp paprika
¼ tsp sumac(optional)

 

Handful chopped parsley
10 fresh mint leaves, chopped
Yogurt sauce:
¼ cucumber, chopped thinly
1-2 tbsp olive oil
½ cup cashew or cream( soy or coconut yogurt also work)
½ tsp salt
1 tbsp fesh dill
Juice from 1/2 lemon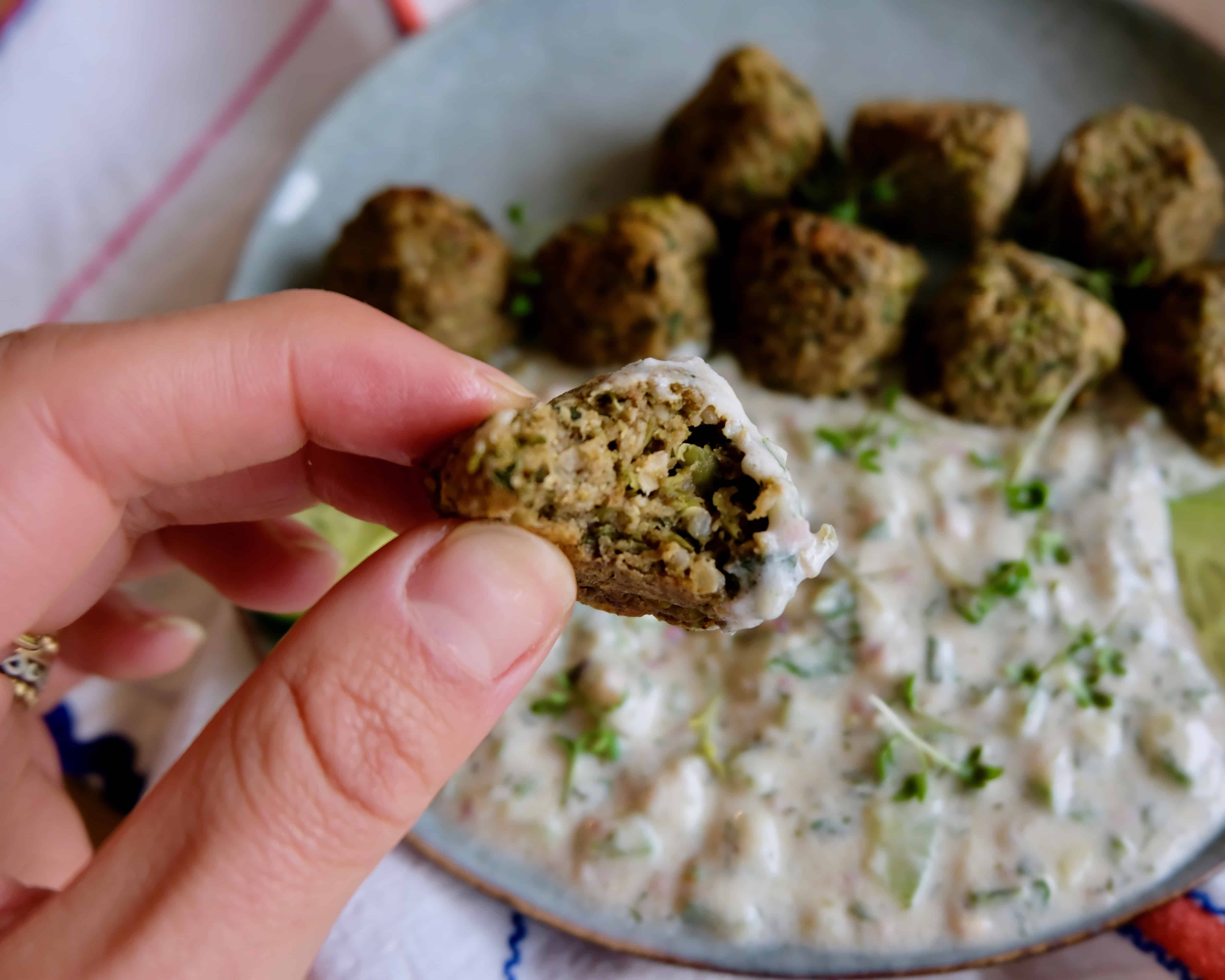 HOW TO:
Kofta balls: blend all the ingredients together in a food processor for 1-2 minutes;

 

Using a small ice cream scoop or a spoon form balls and place it in the freezer for 1 hour;
Heat a frying pan with a drizzle of olive oil and fry the balls for 5 minutes, turning around to make sure it becomes golden crispy brown over the whole ball;

 

Yogurt Sauce: mix all the ingredients together in a small glass jar;

 

Serve the bites over the yogurt sauce and enjoy!