… or Dumplings. Steamed or grilled… It doesn't really matter, this is a pleaser recipe!
Introduce me to someone that doesn't like dumplings, I never met anyone that weird! 😉
I only had the time to steam the gyozas on the live so let me know if you want to see how to grill them and I make a special post for that!!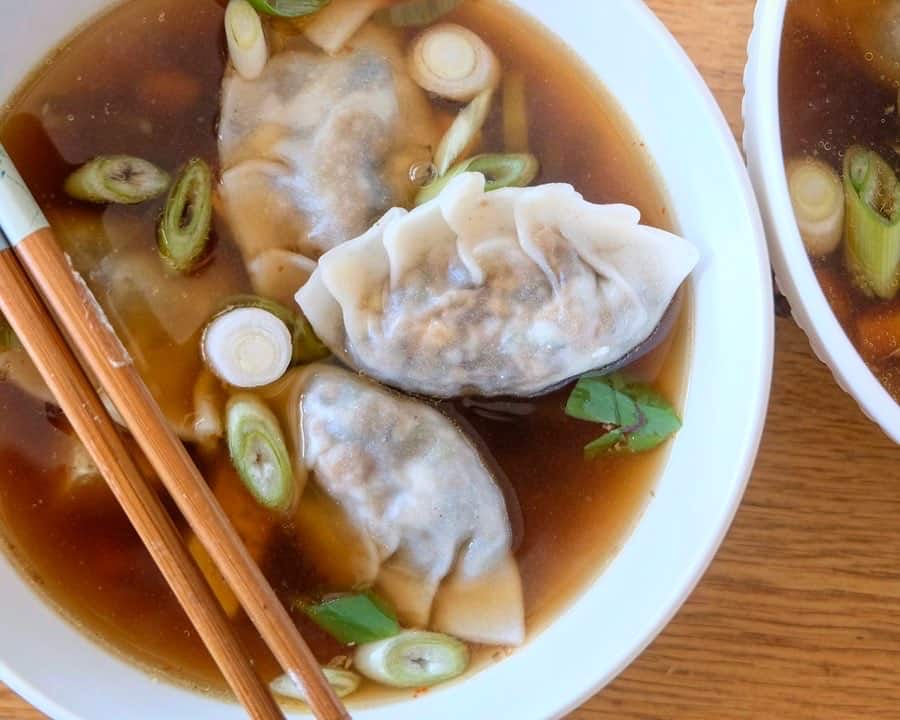 WHAT YOU WILL NEED:
Serves 15 gyozas
SORBET: 
240g high gluten flour(or a mix of T45 +T55)
½ tsp salt
120-150ml boiling water
Tapioca startch for rolling, dusting and grilling
HOW TO:
Bring the water to a boil and pour over the flour and salt;
Mix gently with the hands and work the dough for about 10 minutes to work the gluten;
Make 2 rolls with the dough, dust with tapioca starch let it rest for about 30 minutes;

 

Cut each roll in 12 pieces;
Flat each piece with the palm of your hands and roll them using a rolling pin; cut the edges with a large cookie cutter os a bowl;

 

Dust with tapioca starch and pile them until it's time to use it.

 
Filling: 
1 ½ cup chopped cabbage
2 garlic cloves, mashed
2 cup of chopped shitakes
3 scalions, chopped
1 tbsp white miso
2 tbsp soy sauce
1 tbsp rice vinegar
1 tsp chilli paste
200g crumbled tofu
1 tsp sesame oil
1 tbsp olive oil
1 tbsp tapioca starch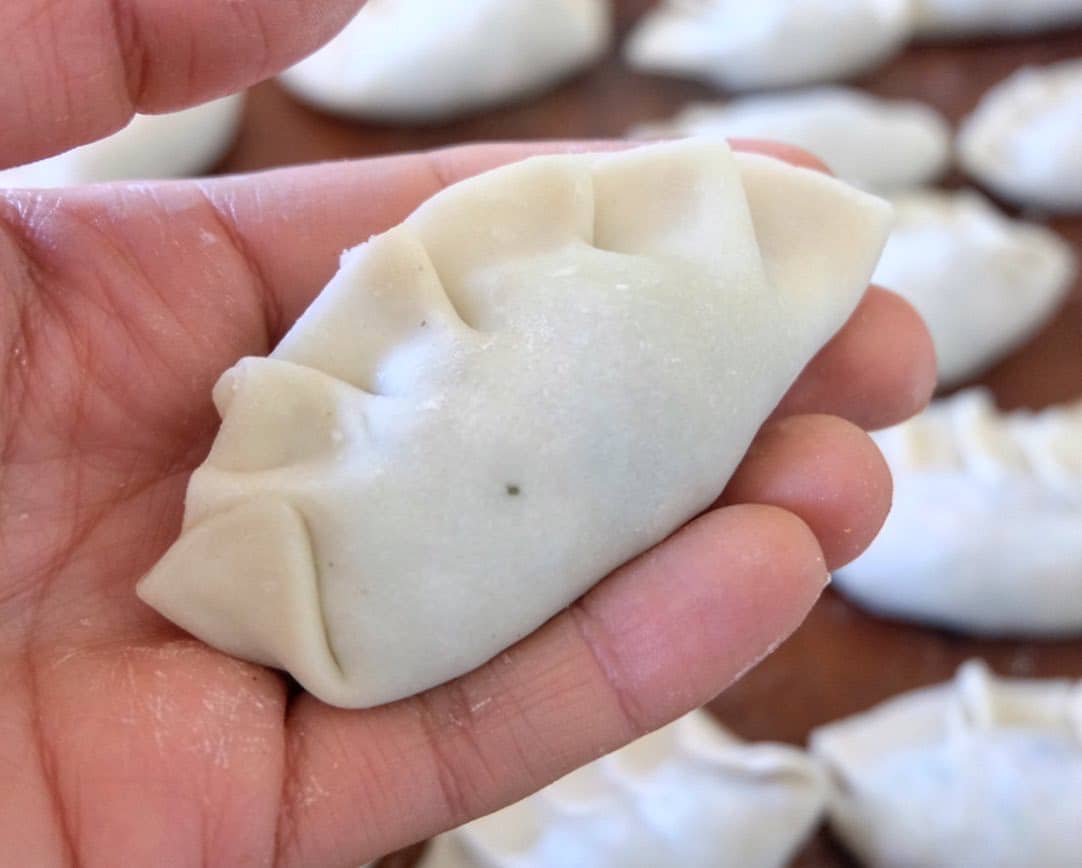 HOW TO:
Heat a large frying pan with a drizzle of olive oil and sesame oil;

 

Fry the cabbage for 2-3 minutes with the soy sauce and then add the ginger and garlic. Fry for 2 minutes;

 

Add the chopped shitakes and fry for about 5 minutes;
Add the crumbled tofu and chilli paste;

 

Turn off the heat and add the rice vinegar ans scallions;

 

Add the tapioca starch and mix well;

 

Set aside to cool down;

 

Finishing: brush the edges of the gyoza wrapper with a bit of water and fill with the veggie filling, close with the fingers, making small folds;

 

Steam or grill each dumpling;