Pumpkin is definitely my comfort veggie! I love the sweet, intense flavor from this veggie and love to try new ways of using it in my recipes. 
This Patties are so easy to make and such a great recipe for meal prep, you can freeze it for up to 3 months. 
It's an amazing quick lunch or dinner for busy days! 
I served with roasted broccoli and Mint Creamy Pesto Sauce but I am sure it would also be great with salad and some hummus or Babaganoush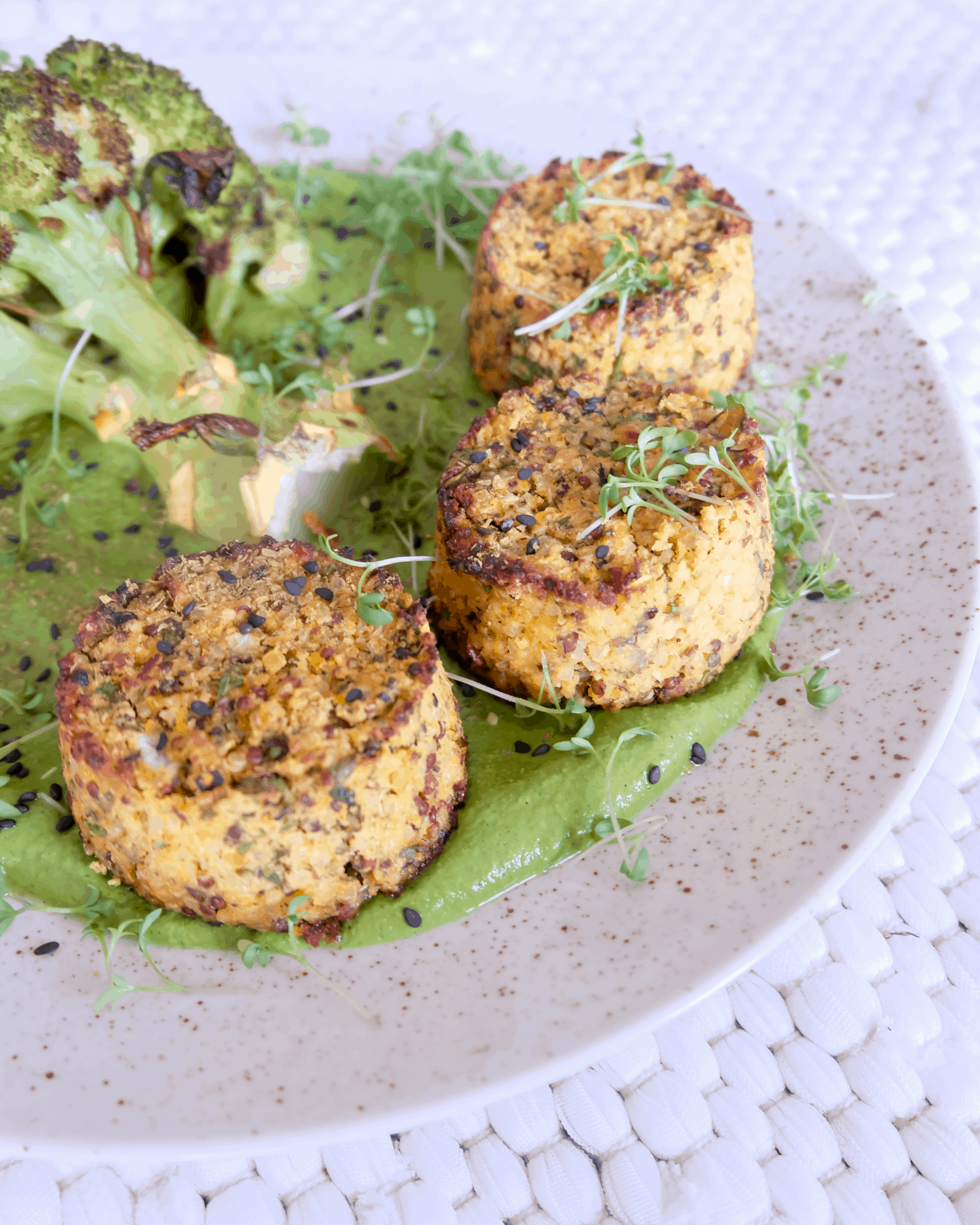 WHAT YOU WILL NEED:
for 4-6 people 
1 ½ cup grated pumpkin
1 onion, chopped
2 garlic cloves, mashed
2 handfuls chopped fresh mint leaves(optional)
2 handfuls

 

chopped coriander
300g cooked chickpeas( or 1 can, rinsed)
300g cooked quinoa

 

3 tablespoons olive oil

 

1 tbsp grounded flax seeds
juice from 1 lemon
1 ½ teaspoons salt
Pepper to taste
Filling : 
Vegan ricotta or feta cheese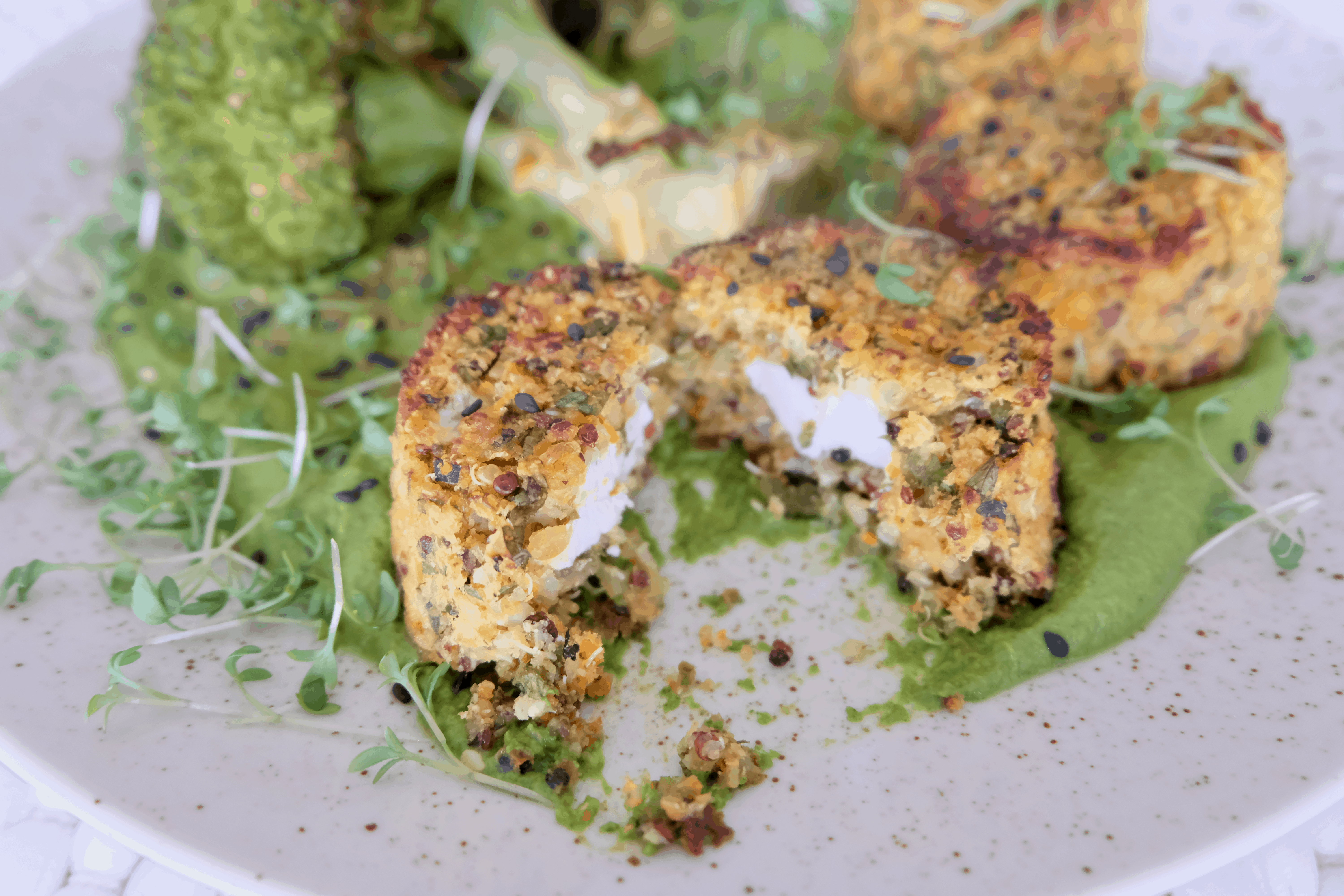 HOW TO:
Add

 

the grated pumpkin, chopped onion and garlic with the chickpea in a small food processor with the salt and olive oil and blend it for 1 minute;

 

Transfer the mixture to a bowl and mix with the rest of the ingredients, using the hands;

 

Make small balls with an ice cream scoop over a baking sheet, fill each ball with a teaspoon of vegan cheese;
Bake the balls for about 40-60 minutes at 180°C;

 

Ready to serve!