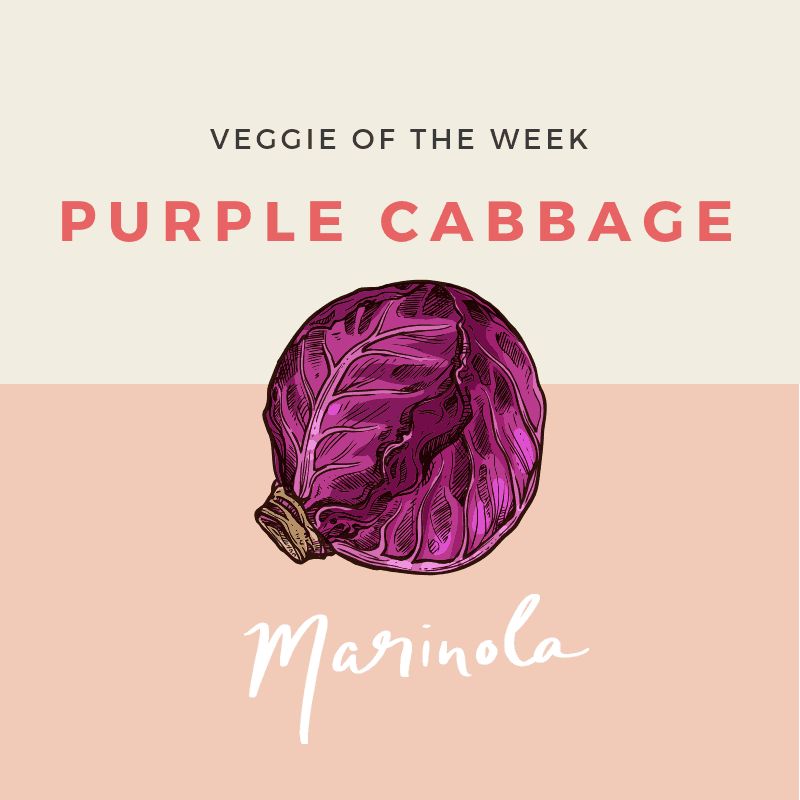 Last Purple Cabbage recipe of the week and since it's Saturday and the weather is still good I am in barbecue mood!!
Yes, we can have Plant Barbecue! Try roasting your purple cabbage with some smoked paprika and discover the summer vibes in your plate!! 
I hope you enjoy this recipe as much as I did!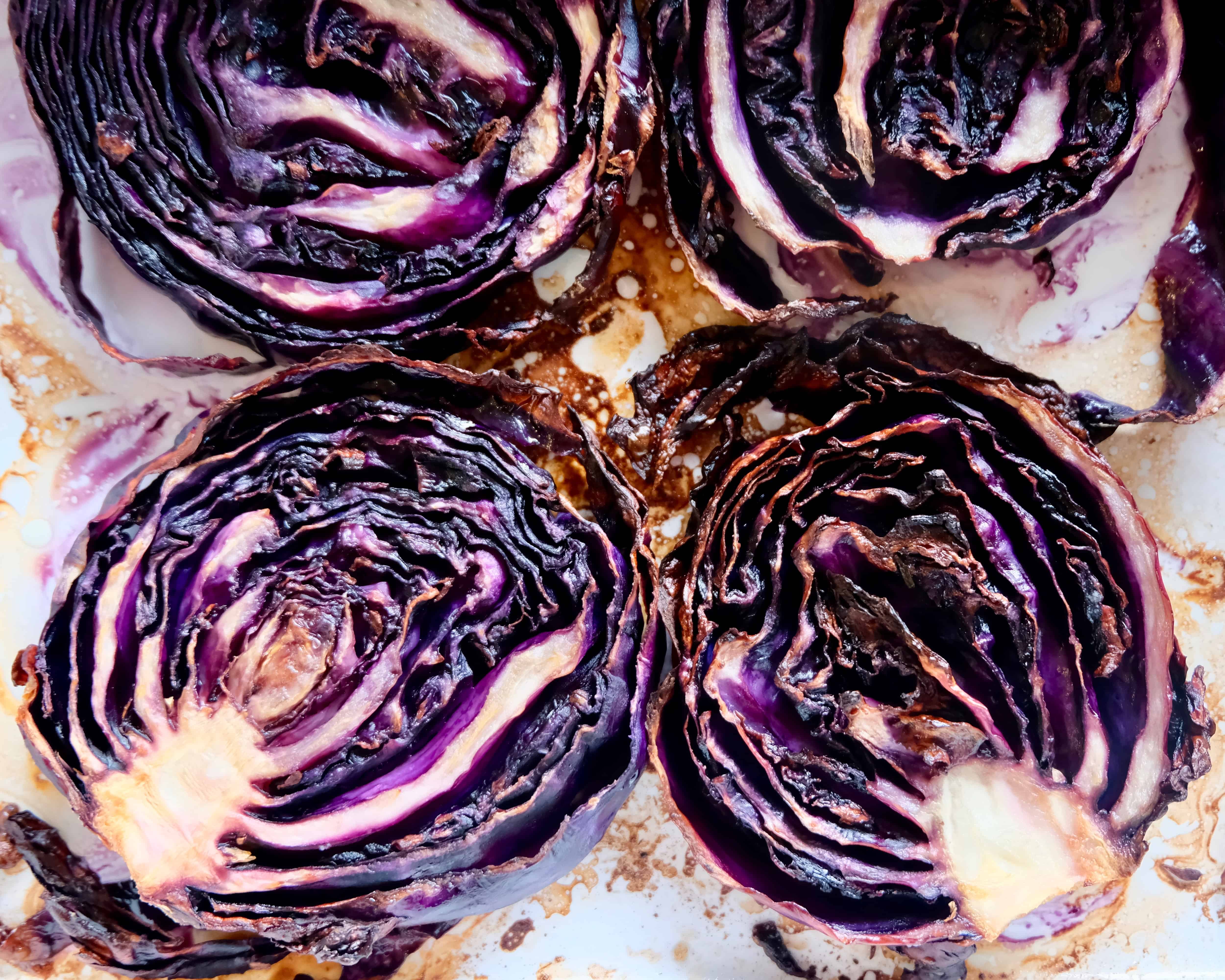 PURPLE CABBAGE STEAKS WITH CHIMICHURRI BEANS
WHAT YOU WILL NEED:
for 3-4 people 
1 whole Purple Cabbage
500g cooked white beans (canned also work)(or sweet potato)
1 onion, chopped
1 garlic clove, mashed
1 teaspoon applecider vinegar
1 tablespoons olive oil
¼ teaspoon smoked paprika
1-2 teaspoons salt
Juice from ½ lemon
4-5 heaped tablespoons chimichurri sauce + more for finishing
1 tablespoon tahini

 
CHIMICHURRI: 
2 handfuls fresh parsley
1 handful fresh coriander
1 teaspoon fresh thyme
½ teaspoon dry origan
½ red bell pepper
1 garlic clove
1 echalote
½ cup olive oil
Juice of 1 lime
1 chopped chilli(optional)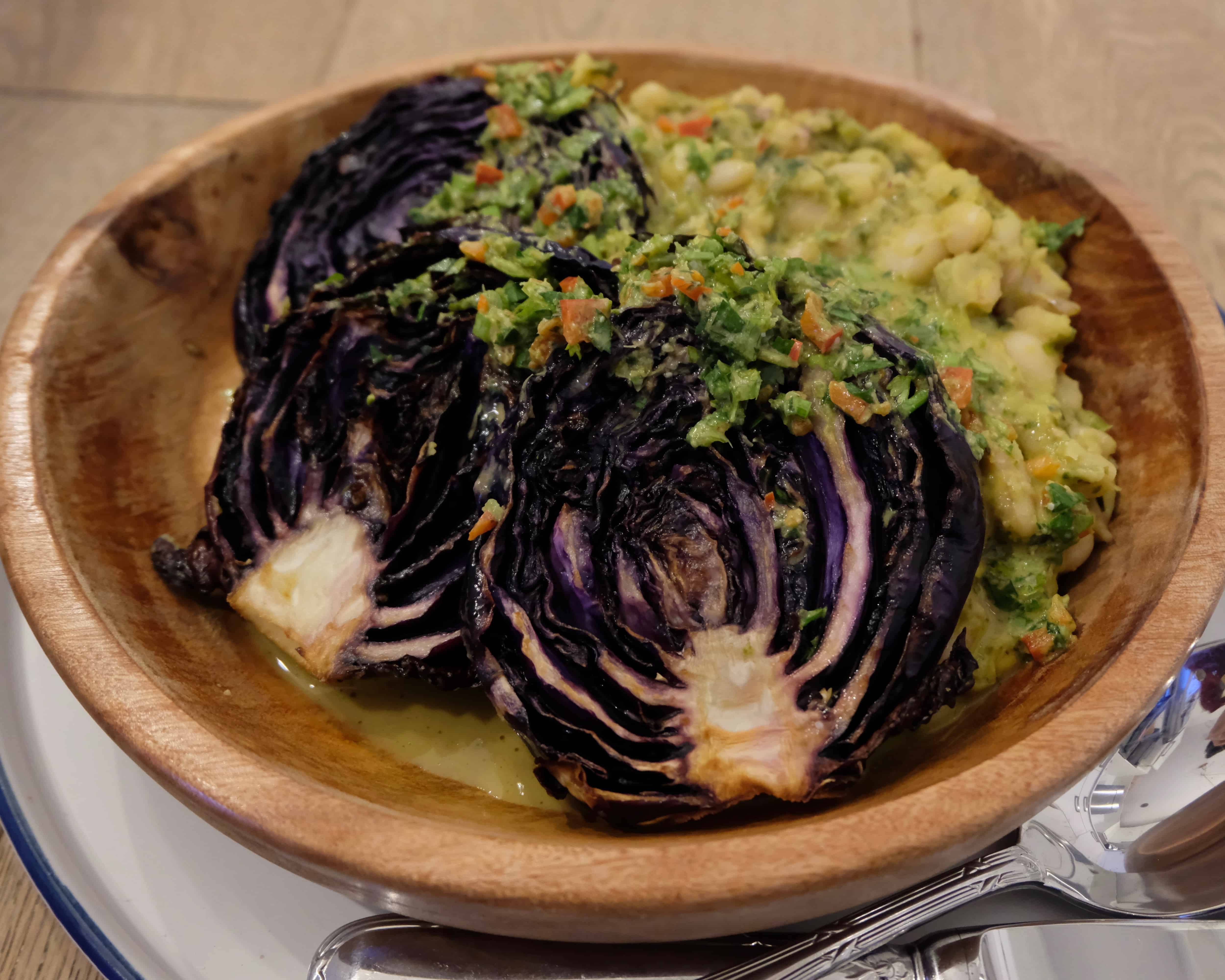 HOW TO: 
Slice the whole cabbage in one finger thick "steaks" , drizzle some olive oil, applecider vinegar, smoked paprika and salt and roast it at 180°C for about 40-50 minutes;

 

Chimichurri Sauce: Chop all the dry ingredients and transfer to a bowl. Mix with the olive oil, lime juice and salt and set aside. It's also possible to just add everything together to a food processor and use the pulse mode to make a more « pesto » texture sauce;

 

Heat a large frying pan with a drizzle of olive oil and fry the garlic and onions until soft and juicy, for about 2 minutes;

 

Add the Chimichurri sauce, the beans, salt and tahini. Stir to incorporate everything and let it simmer for about 5 minutes;

 

Serve the Beans with the Steaks on the top and some extra chimichurri sauce.