Last live recipe post just in time for our next live and next recipe. 
This was so delicious in this sunny weekend!
Make sure you can test this recipe this week, you will not regret!!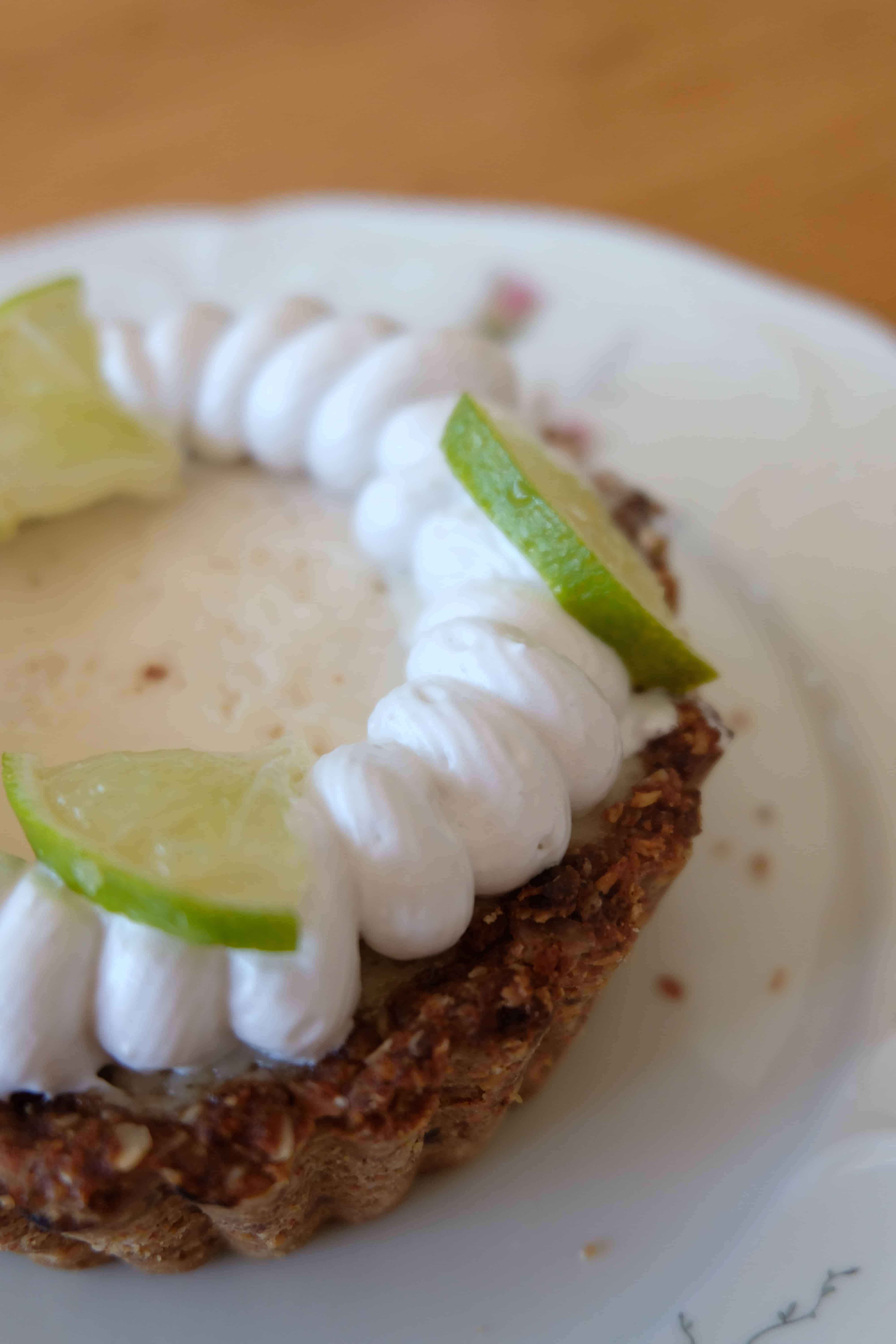 WHAT YOU WILL NEED:
for 4-6 people
Crust: 
140g oats(or oat flour)
60g almond flour(rice also possible)
2 tbsp corn starch
4 dates(medjool) or 1 tbsp muscovado sugar
¼ tsp salt
100g coconut oil(or butter if you prefer)
2 – 4 tbsp plant milk
Filling: 
150g soft tofu
90g soaked cashews
120g sugar
230g coconut milk
105g lemon juice(aprox. 3-4 lemons)
Zest from 1-2 lemons
½ tsp agar agar
Meringue :
60g aquafaba
120g sugar
Pinch of salt
Juice from ½ lemon
HOW TO:
Crust: Add all the ingredients for the crust in a small food processor and blend until it becomes a sticky dough, for about 1 minute;
Place the dough in the bottom of a tarte or cake non-stick pan(even better if you use one that open from the side), using your hands to press down the dough, forming a thin, firm layer. Pre Bake the crust for about 10 minutes in pre-heated oven at 180°C;

 

Filling: In a small sauce pan, bring the lemon juice, coconut milk and agar agar to a boil, turn down the heat and let it simmer for 5 minutes;

 

Blend all the ingredients together until smooth and creamy;

 

Fill the pre-baked pie crust with the lemon curd filling and let it sit in the fridge for min. 2h;

 

Meringue: using a mixer, whisk the aquafaba with the lemon juice and pinch of salt until fluffy and firm;

 

Add slowly the sugar and whisk for about 5 minutes extra until shiny, fluffy and firm;
Top the tarte with the meringue. Here you have the option to bake it in the grill function for about 3 minutes just to "burn" the meringue, use a torch to make the same "burn" effect or leave like that with the soft white meringue.