I say to my husband he needs to learn how to balance things in his life.
Husband takes 2 jars of tiramisu, one in each hand, and tells me he has a good balance in his life. That's marriage my friends! 
A vegan Tiramisu to balance your soul during this isolation time. Balance is also about spoiling yourself from time to time.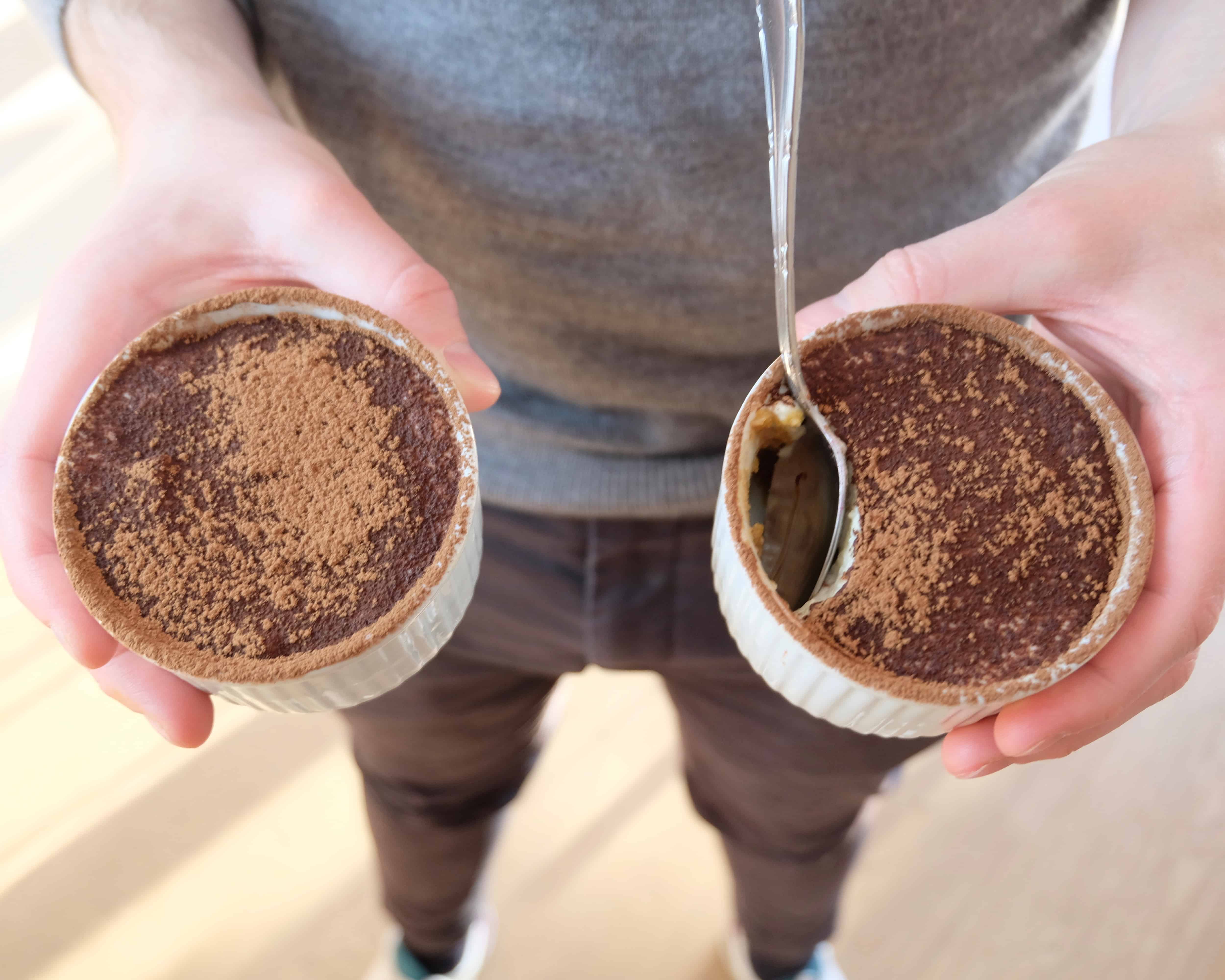 WHAT YOU WILL NEED:
for 6-8 people 
"Mascarpone" Cream: 
150g cashew nuts, soaked overnight
1 tbsp coconut oil
400g silken tofu
140g sugar
120ml plant milk
½ tsp agar agar
Juice of ½ lemon
Coffee cream: 
300g white cream

 

Double ristretto shot

 

40g vegan milk chocolate
Coffee syrup: 
Double spresso shot
Same volume of porto wine or marsala
Cake:
200g wheat flour

 

10g baking powder
230ml plant milk
120g sugar
60ml oil
Flavour(vanilla, matcha powder, lemon zests…)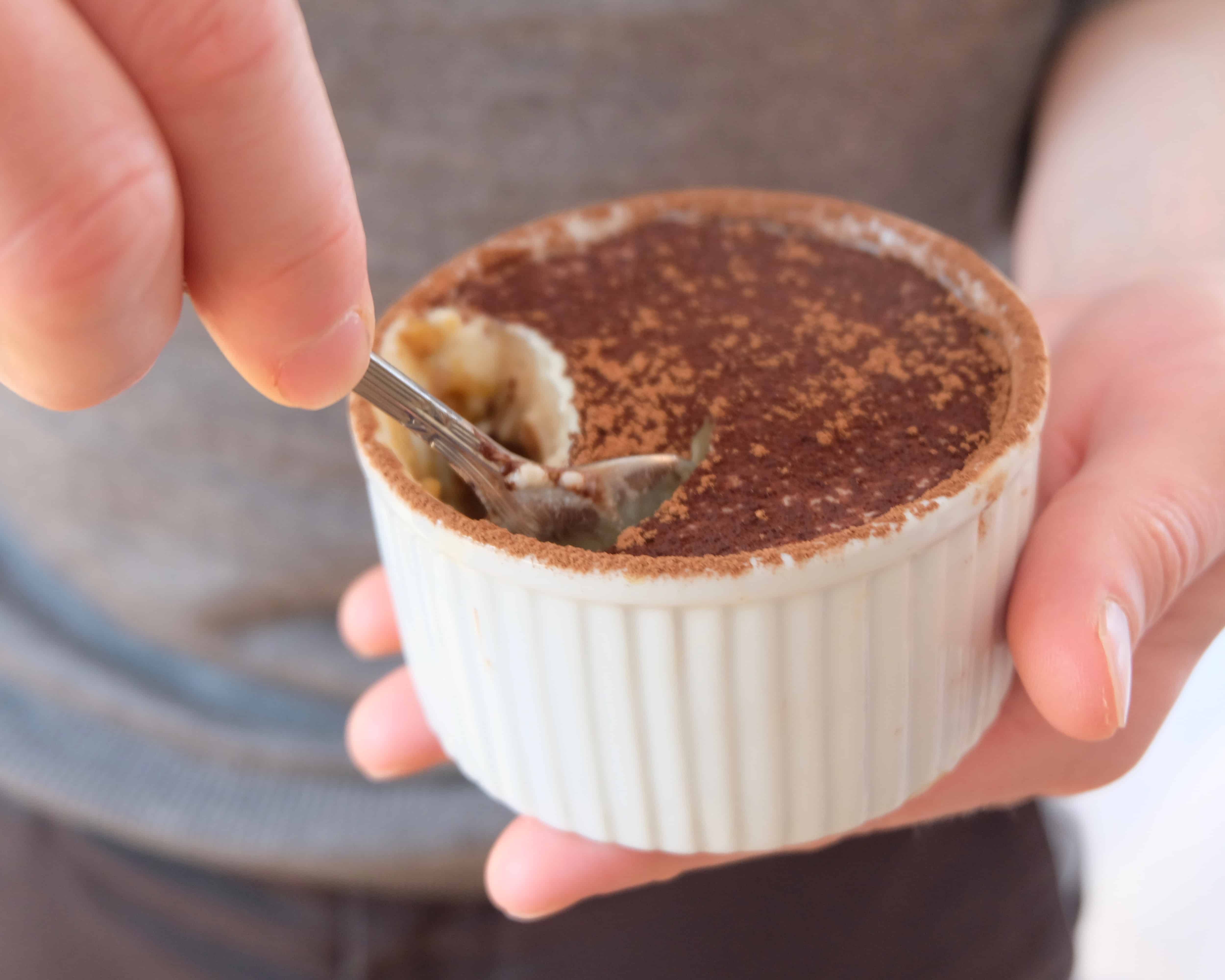 HOW TO:
Cake: Mix all the ingrediens together with a fouet and bake it for about 30 minutes at 180°C

 

Cream: In a small sauce pan bring to a boil the plant milk and agar-aga. Let it simmer for 5 minutes
Blend the warm milk with the rest of the ingredients for about 1 minute until creamy and smooth. Set aside;

 

Coffee Cream: Add the chocolate chips to a coffee cup and add the warm coffee over it. Let it melt for 1 minute and mix with the cream;

 

Finishing: Soak the genoise in the coffee syrup;

 

In small ramequins, make layers with the soaked cake; the coffee cream, another soaked cake layer and finish with the white cream;

 

Let it cool down in the fridge for about 4h;

 

Before serving, sprinkle some cocoa powder;