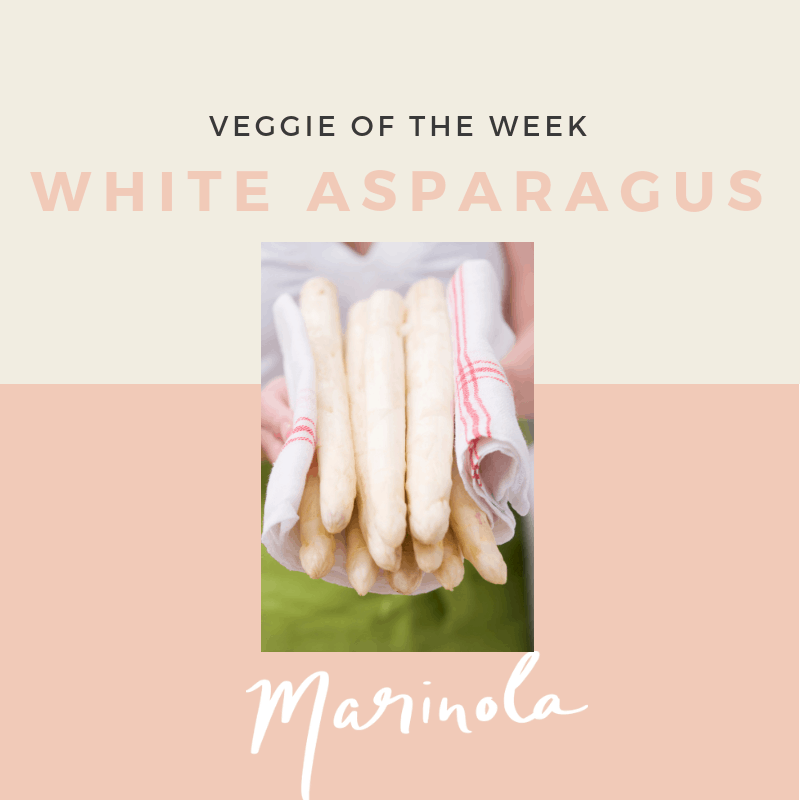 Last Asparagus Recipe comes with a lazy cozy Sunday!
Snow is here to make spring unique so let's profit and enjoy some comfort food! 
In the last White Asparagus recipe, I make a classical Flemish Asparagus recipe with Marinola Plant Based twist and buckwheat crepe to add a warming comfort to this cold spring day! 
Enjoy this easy yummi recipe!!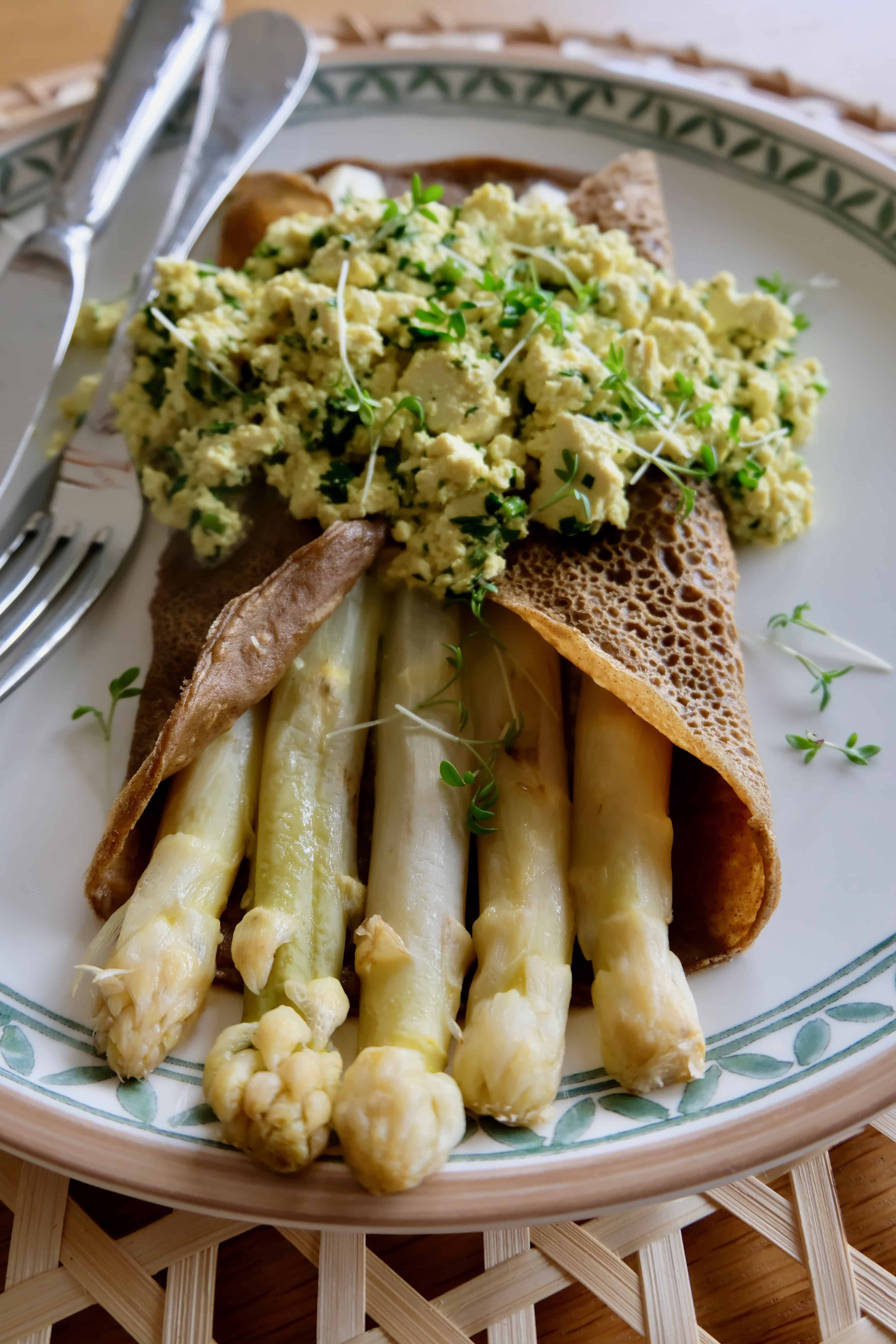 WHAT YOU WILL NEED:
for 3-4 people 
crêpes: 
125g buckwheat
300ml water
½ teaspoon salt
2 tbsp olive oil
Asparagus: 
1 Asparagus bunch

 

300g tofu
1 tbsp chickpea flour
¼ tsp curcuma powder
¼ teaspoon black salt
150ml almond or cashew milk

 

2-3 tbsp olive oil
Juice from 1 lemon
2 handfuls chopped parsley
½ tsp salt
Pepper to taste
HOW TO:
Crêpes: Mix all the ingredients together with a whisk and set aside;

 

Boil the asparagus for 5 minutes and set aside;

 

Filling: Crumble the tofu with the hands and transfer to a pan;

 

Add the plant milk, salts, curcuma

 

and let it cook for 5 minutes until creamy and "scrambled eggs" texture;

 

Add the chickpea flour, lemon juice and olive oil, let it cook for 2 more minutes and turn off the heat and add the chopped parsley;

 

Fry the crepes and fill with the boiled asparagus. Sprinkle some salt and pepper and top everything with the scramble tofu;