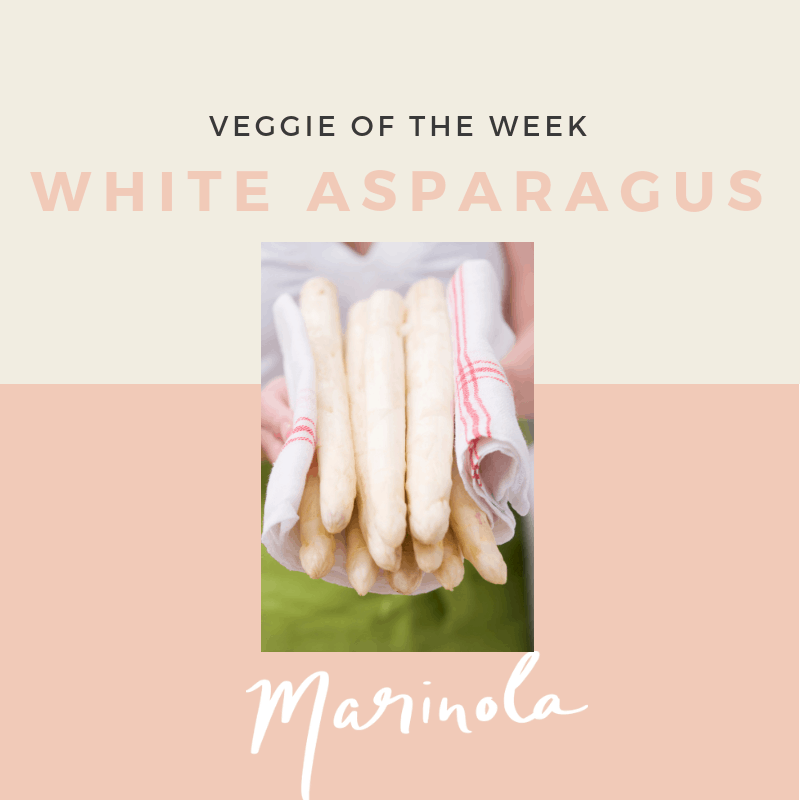 Second White Asparagus recipe is 100% comfort and yumminess!!
White Beans are one of my favorite sources of protein in my recipes, it is so versatile and yummi. In this recipe it brings creaminess and hearty flavor to a delicious asparagus Pot pie!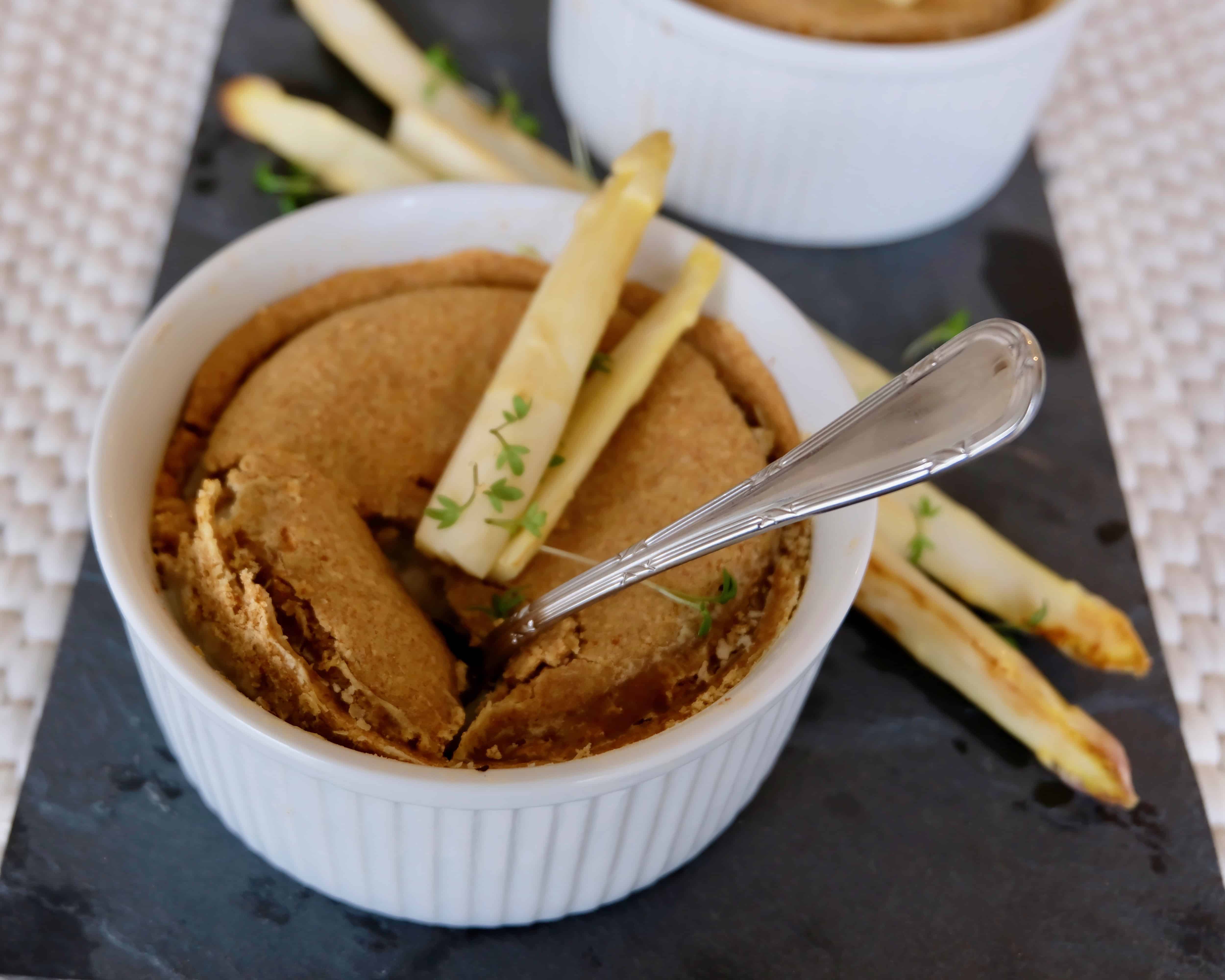 WHAT YOU WILL NEED:
for 3-4 people 
400g white beans

 

1 bunch white asparagus, chopped
400 ml plant milk
1tsp arrowroot
2 garlic cloves, mashed
1 handful chopped parsley
3 tbsp chopped spring onions
1 tsp salt
1 tbsp applecider vinegar
1 tsp mustard

 
Crust: 
120g oat or rice flour
30g arrowroot or tapioca starch

 

60g coconut oil or butter
4 tbsp water
½ teaspoon salt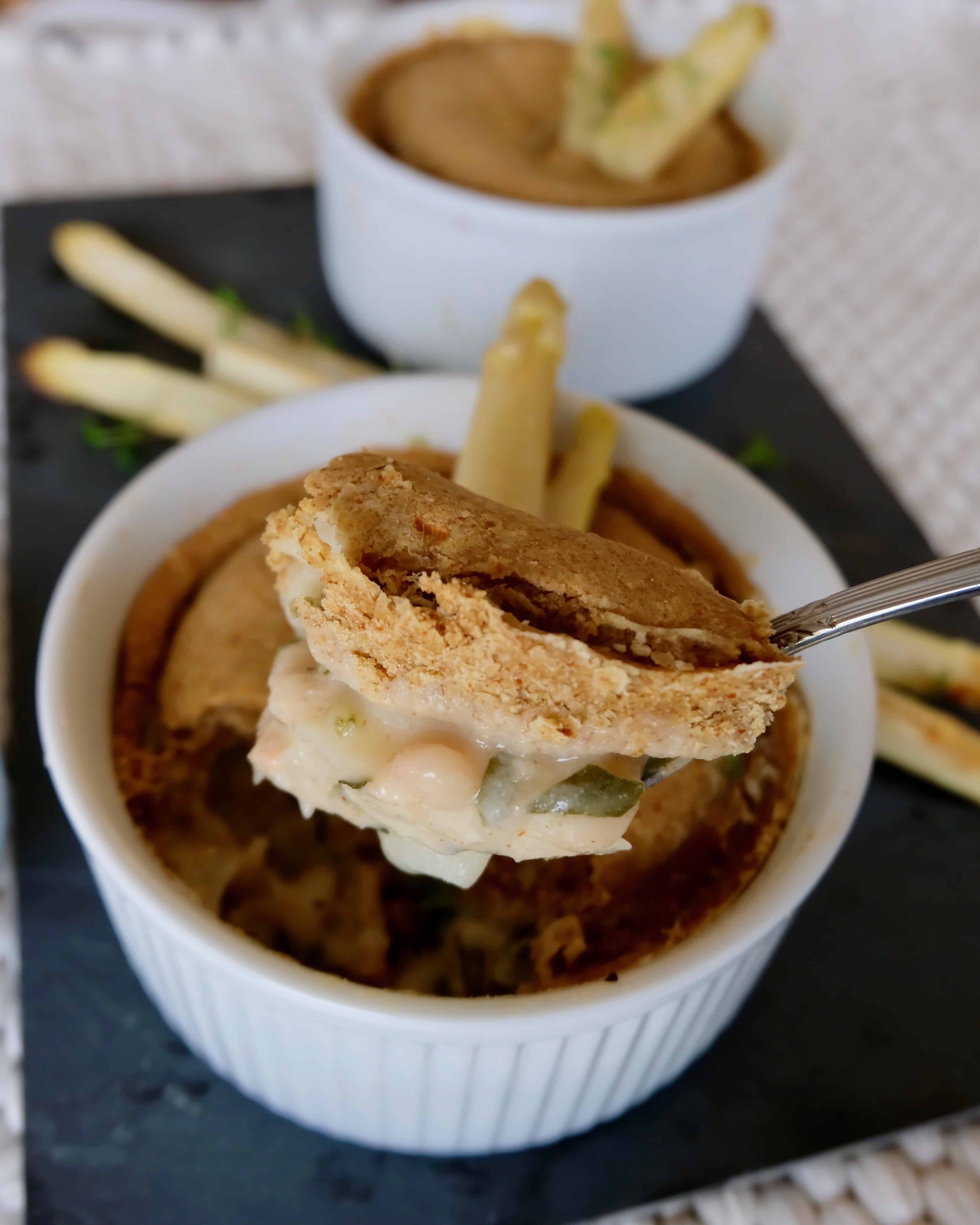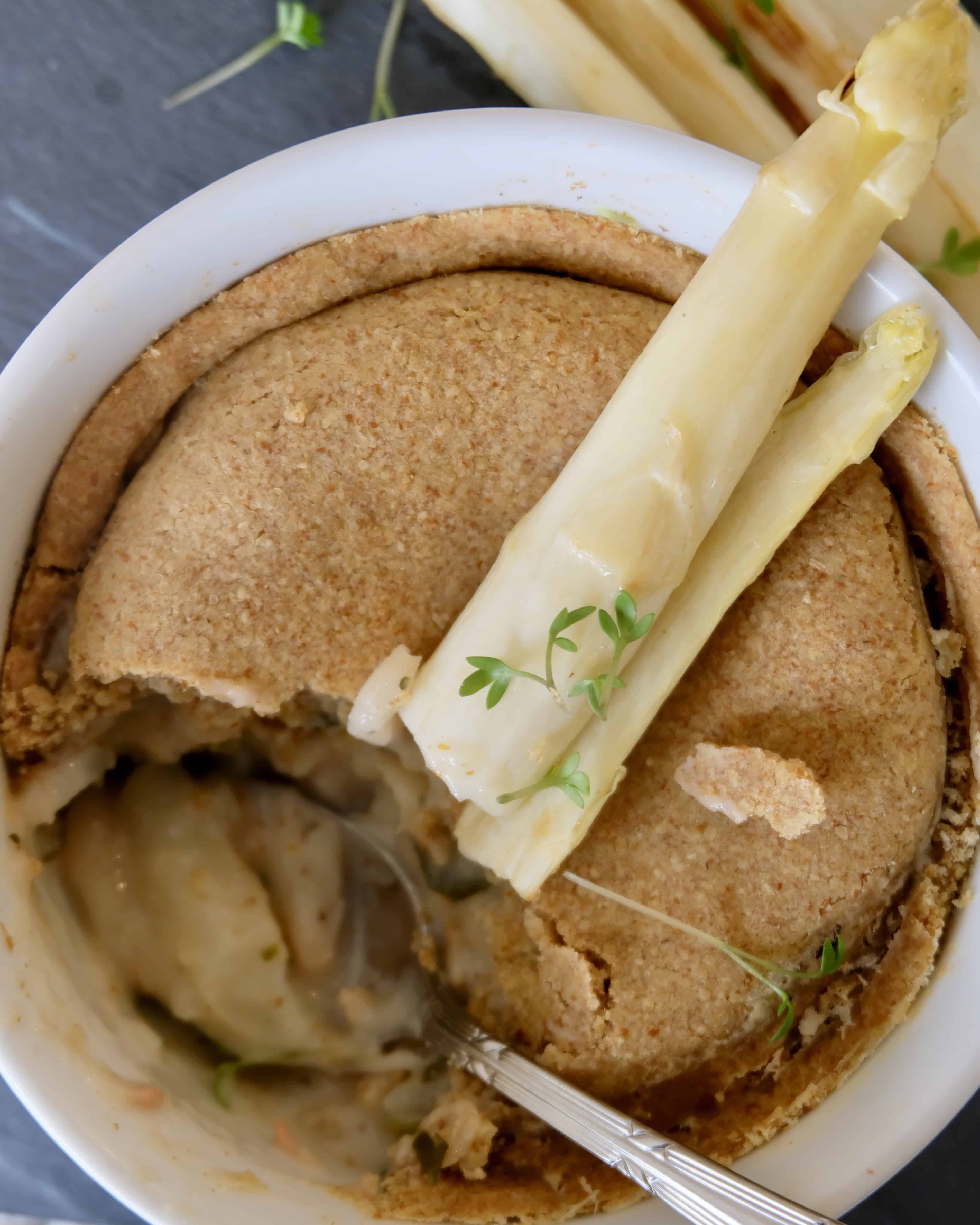 HOW TO:
Heat a pan with a drizzle of olive oil and fry the garlic and French onions with a pinch of salt for 1-2 minutes;

 

Add the Chopped asparagus and let it fry for 2 more minutes;

 

Add the rest of the ingredients and let it simmer for 10 minutes;

 

Crust: Mix all the ingredients together until it becomes a moldable dough;

 

Using a rolling pin open the crust dough between 2 parchment papers or silpats and cut rounds(1 inch larger then the chosen ramequin)

 

Transfer the Bean Cream to small ramequins or a big deep pie dish and cover with the crust and Bake it at 180°C for about 15 minutes;

 

This is another meal prep friendly recipe and can be frozen for up to 3 months.