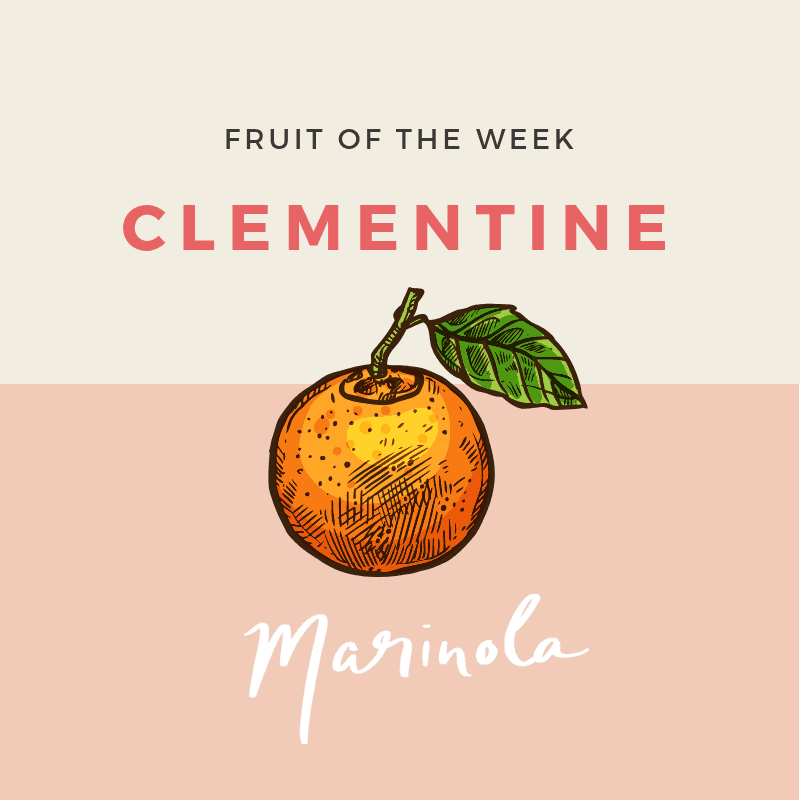 Second Recipe of our clementine week is here and it is so yummy!! 
Another savory recipe so we challenge ourselves to change this concept that fruit has always to be dessert and veggies always a salad! 
An easy stir-fry that goes well with everything! You can serve with rice, millet or sweet potato mash, it's absolutely delicious!!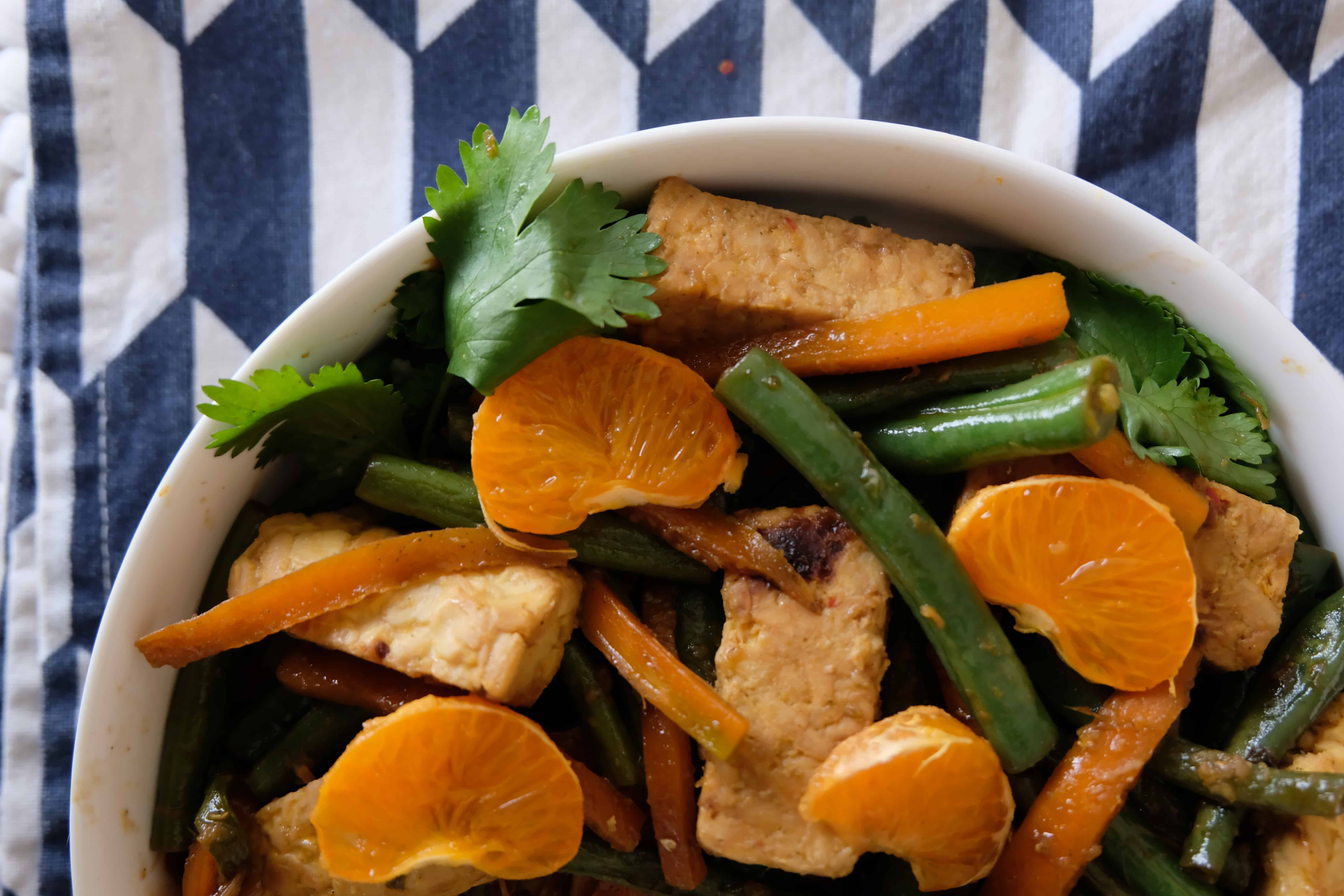 Clementine and Tempeh Stir-fry  
WHAT YOU WILL NEED:
Serves 2-4 people
Juice from 2

 

clementines(just blend it with a tiny bit of water) + 1 for finishing
2-3 medium carrots, cut in thin slices

 

200g green beans, cut in half
300g tempeh, cut in one finger thick pieces
4 tbsp soy sauce
2 garlic clove, mashed
1 fresh chilli, chopped
1 tbsp fresh ginger(grated)
1 handful fresh coriander, chopped
Olive oil
Sesame oil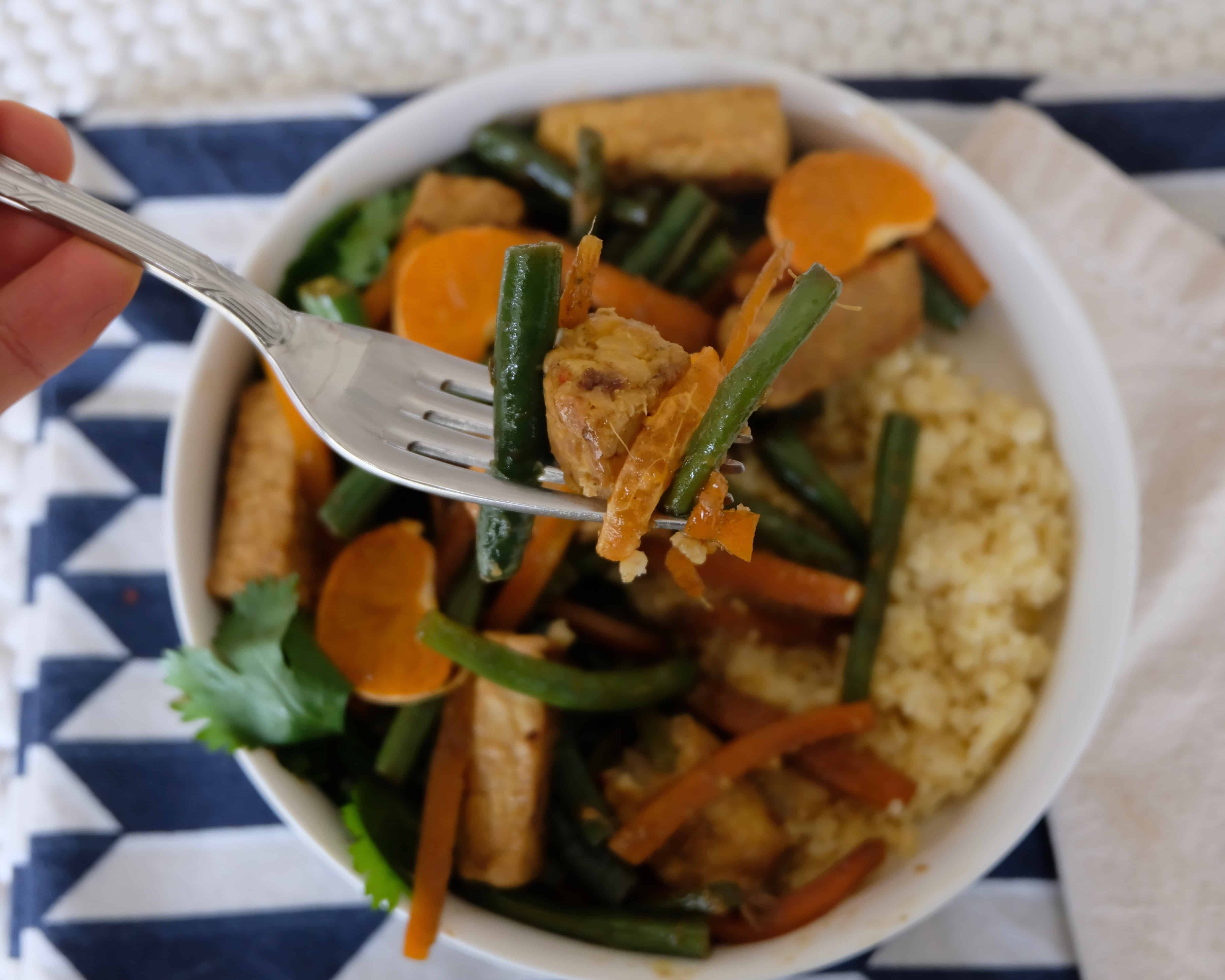 HOW TO:
Heat a large pot with a drizzle of olive oil, sesame oil and 2 tablespoons soy sauce;

 

Once the Pan is warm, add the green beans and carrots with garlic and ginger for about and

 

let it cook with the lid on for about 10 minutes in medium-high heat;

 

Open the pan, take out the lid and let it fry for about 5 minutes. Transfer the veggies to a plate;

 

Add the clementine juice, 2 tablespoons of soy sauce and chilli with the tempeh and let it fry for 2 minutes each side, until golden brown color on the edges;

 

Bring the veggies back to the pan, let it heat up for 5 minutes and it's ready to serve;

 

I served mine with some fluffy millet, some clementine slices and fresh coriander leaves but feel free to serve with some rice noodles or jasmine rice.