Easy Yummi recipe Allert!! This is a simple dish that can be prepared in advance(or not) and it's an easy pleaser. Who doesn't like Italian flavours, right??
I just love this recipe and the comfort that brings to my day. 
I  served mine with some creamy black rice risotto but it's also great by itself, served with pasta or any other side of your choice.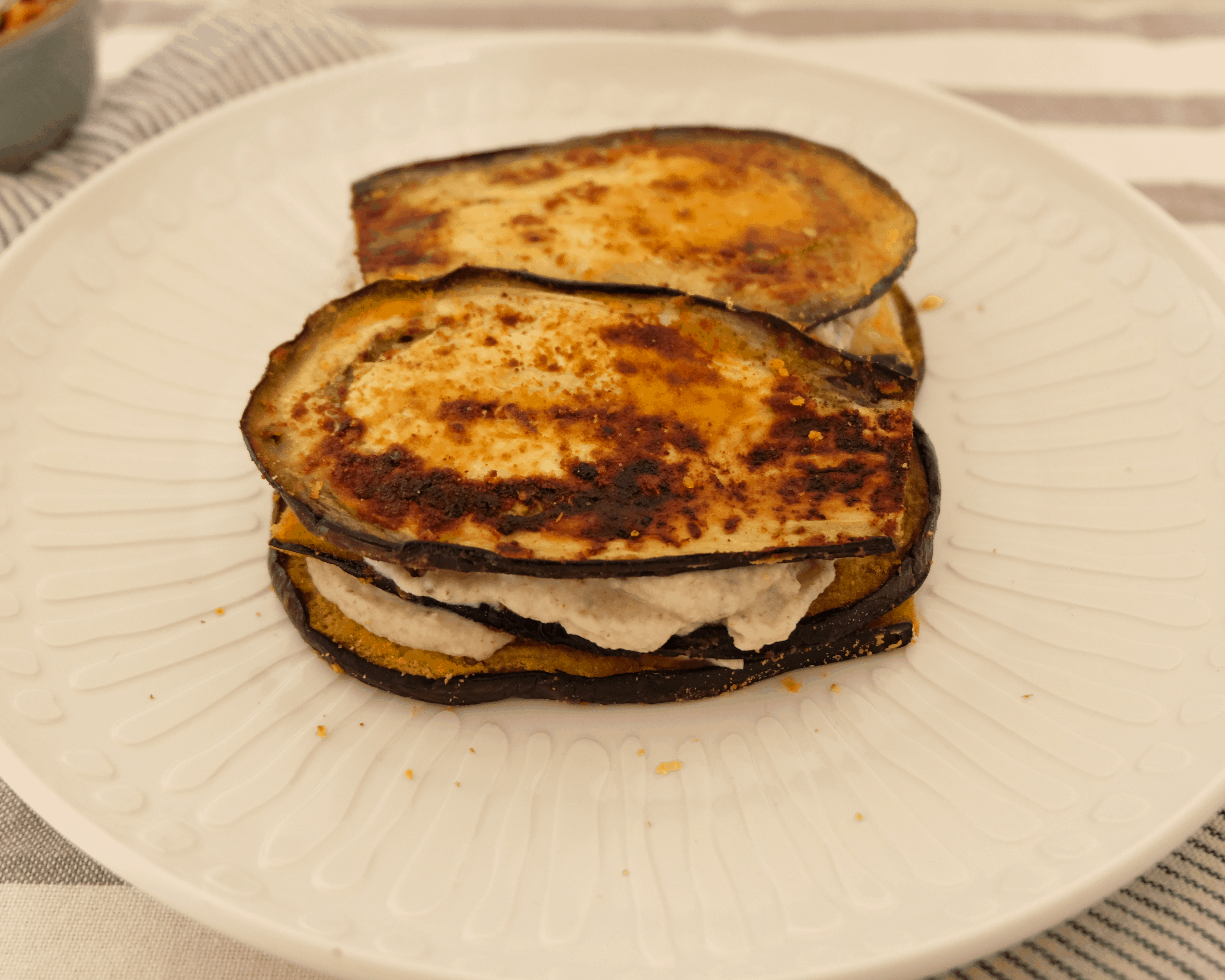 WHAT YOU WILL NEED:
for 4 people 
2 medium eggplants, sliced;

 

2 tbsp chickpea flour (oat or whole wheat flour would also work)
150g almond ricotta(any vegan or tradicional ricotta would also work)
1 tbsp corn or tapioca starch

 

200ml almond milk(or any other plant milk)
1 onion, chopped
2 garlic cloves, mashed
50g chopped smoked tofu(optional)
1 tbsp rosemary and thyme
1 can peeled tomatoes
1-2 tbsp olive oil
½ tbsp salt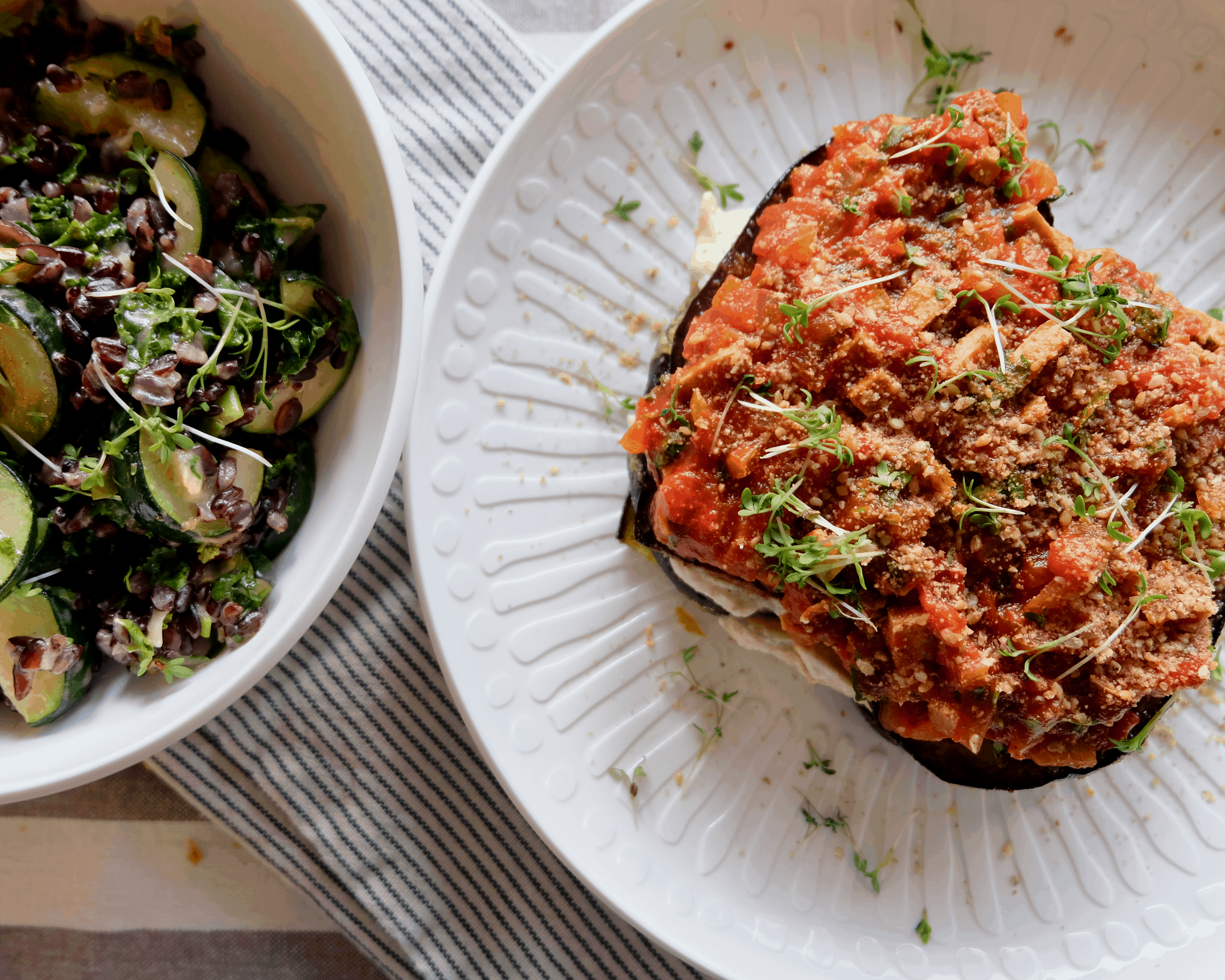 HOW TO:
Sprinkle a pinch of salt over the eggplant slices and let it rest for 10-20 minutes;

 

Rinse the liquid that forms under the salted eggplants and coat each slice with the chickpea flour;

 

Place the slices over a baking tray and drizzle some olive oil on the top;

 

Roast for 20 minutes at 190°C;

 

Meanwhile, fry the chopped onion and garlic with a drizzle of olive oil for about 3 minutes;

 

Add the smoked tofu, rosemary, thyme and canned tomato and let it cook for about 15-20 minutes;

 

In a small sauce pan, mix the almond ricotta with the plant milk and the starch and bring it to a boil. Once it starts to boil, cook for 1 more minutes, adjust salt if needed and set aside;

 

Make the Parmegiana in a deep dish by layering one eggplant with the ricotta cream and finish with the tomato sauce on top;

 

This is really good meal prep recipe. You can freeze for about 3 months in portions or keep in the frigde for about 3-5 days;

 

Before serving you can heat it up in the oven for about 15 minutes at 180°C if cold and about 40 minutes if frozen;