Cold, rainy weather?? I can complain a lot but there is one thing I love about this weather: How cozy and joyful it is to have a good warming soup when we get home after a long rainy day. 
This soup is one of my favorites: I just love split pea soup! The grilled broccolis and toasted seeds add more texture, making the recipe even better and more filling. So delicious!!  
WHAT YOU WILL NEED:
for 3-4 people
1 medium broccoli, including the stalk
1 ½

 

cups dried split peas
1 handful fresh parley, copped
1 tsp fresh thyme
1 tsp fresh rosemary
4L water
200ml plant milk(optional)
1 tbsp applecider vinegar
50g chopped smoked tofu(optional)
Salt and pepper to taste
1-2 tablespoon olive oil
2-3 tbsp toasted pumpkin seeds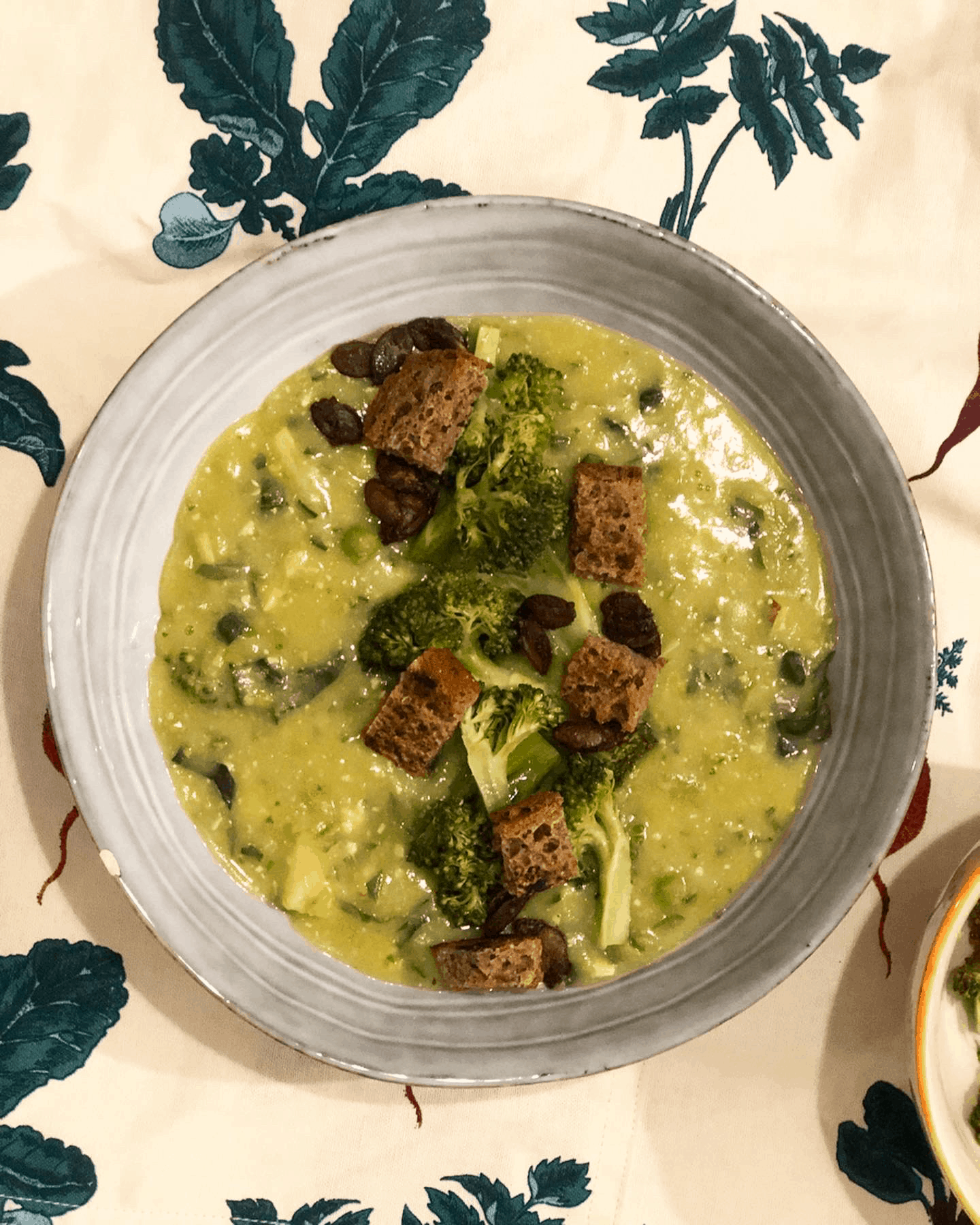 HOW TO:
If possible, soak the split green peas for 4 hour or overnight;
Chop the broccoli stalk and cut small florets;

 

Heat a big pan with a drizzle of olive oil and fry the broccoli florets for 5 minutes with a pinch of salt. Transfer to a bowl and set aside;

 

In the same pan, add the chopped stalk and the smoked tofu, fry for 5 more minutes and add the water and the split peas and bring it to a boil;

 

Add the rest of the ingredients and cover the pan. Let it cook for 40-60 minutes at medium heat until the peas are completely cooked;
Once the peas are cooked you can blend the soup if you prefer a creamier soup or leave it chunky if you prefer;

 

Adjust the salt and serve with the broccoli florets and some toasted pumpkin seeds.