Halloween is a funny holiday to celebrate but I have to confess that I just love it! 
I love the whole pumpkin thematic, the fun food, costumes… 
Since food is my favorite celebration, here it is my Halloween recipe, a delicious pumpkin brownie with spiced frosting and nutty crunch. I hope you will try and celebrate this holiday whith delicious food!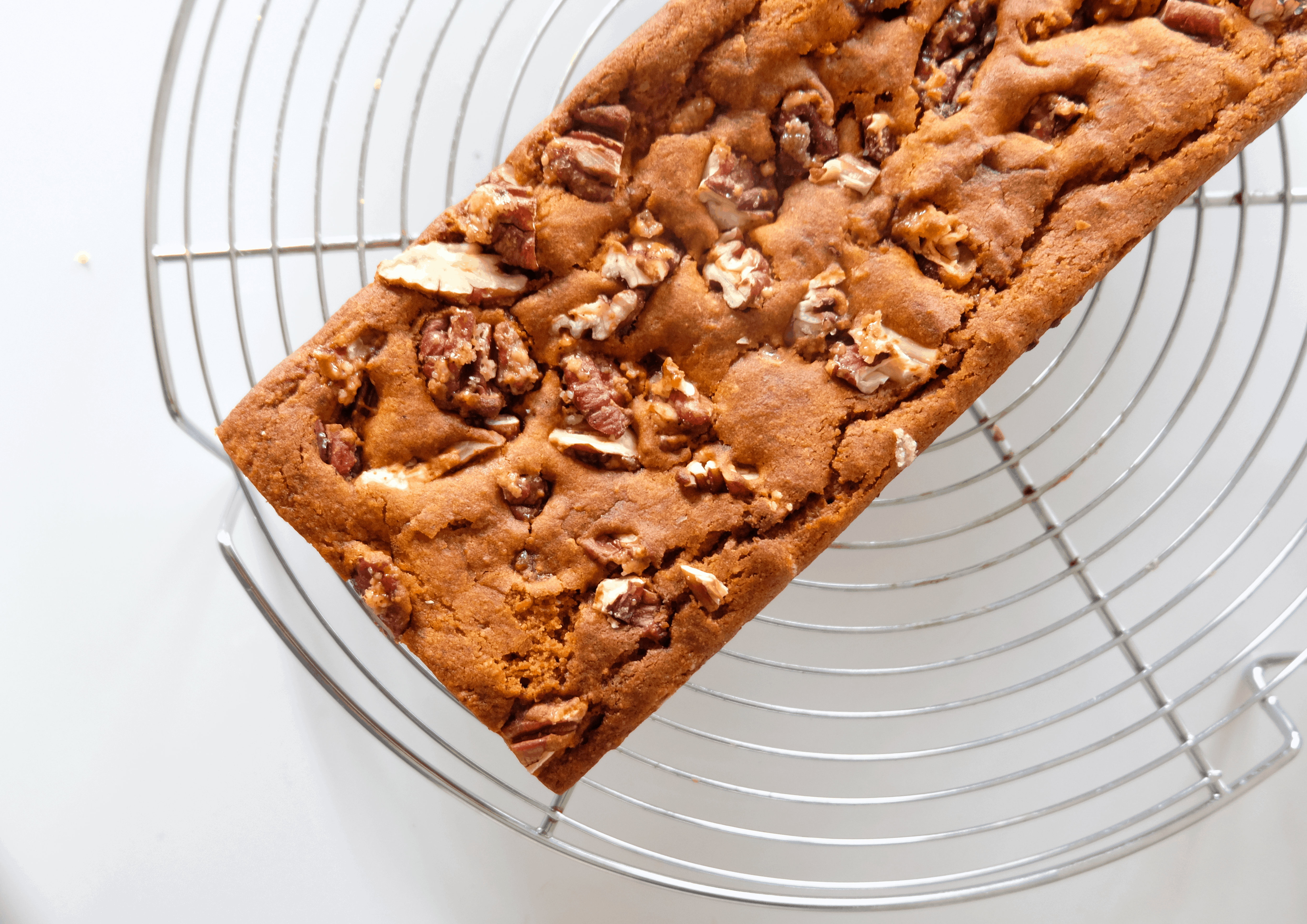 WHAT YOU WILL NEED:
for 4 people 
1 cup cooked pumpkin puree(Hokkaido, potimaron or butternut)
½ cup muscovado or coconut sugar
½ cup oat flour
Pinch of salt
2 tbsp tapioca or corn starch

 

50g coconut oil
½ tbsp applecider vinegar
1 tsp baking soda
1 tbsp pumpkin spice

 

½ cup crushed pecan nuts or pumpkin seeds
Frosting:
200g pumpkin purée

 

100g soaked cashews
1 tbsp coconut oil
3 tbsp icing sugar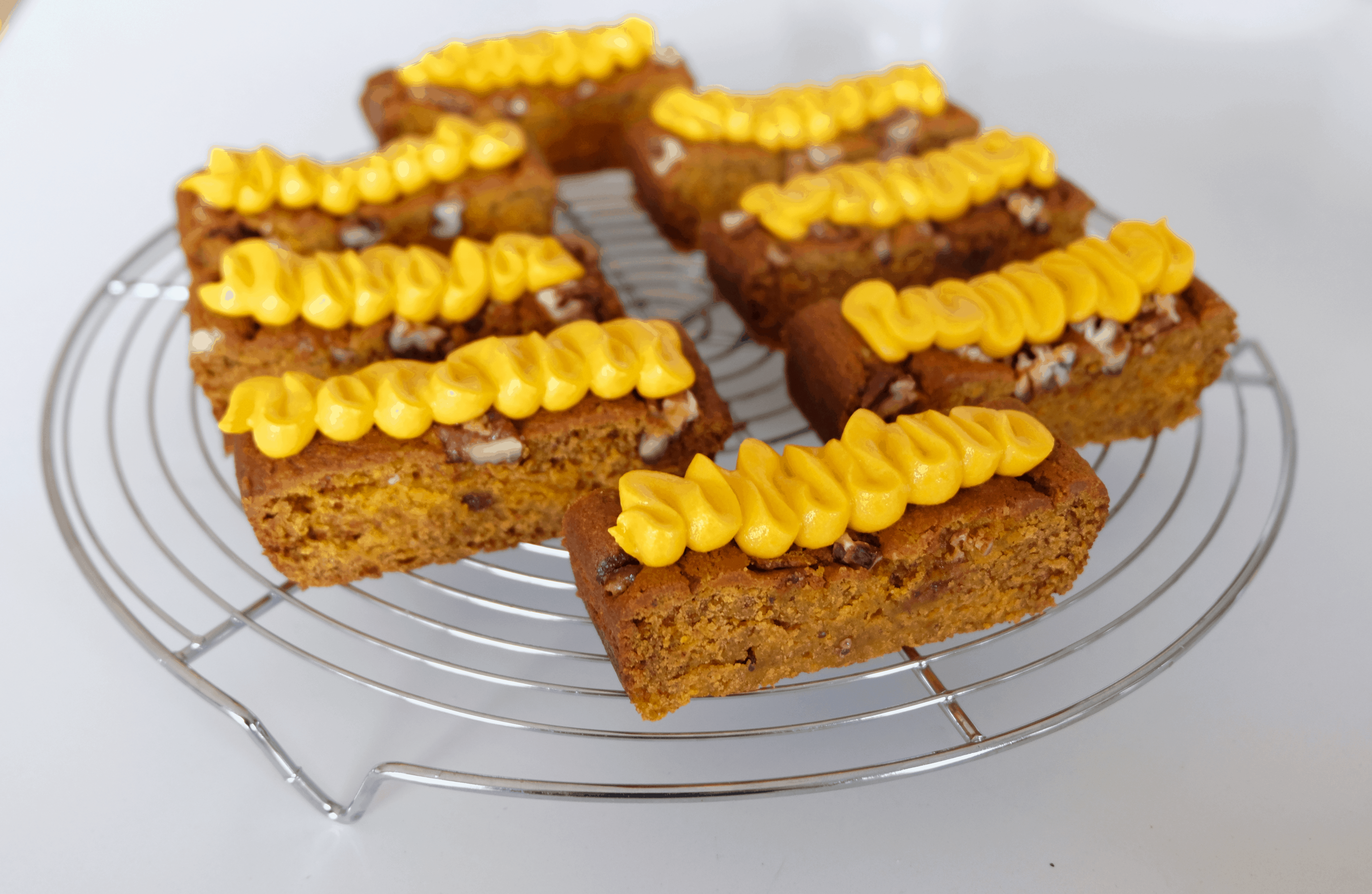 HOW TO:
Brownie: Pre-heat the oven at 180°C;

 

Mix all the ingredients together in a bowl;

 

Transfer the brownie batter to a baking tray and bake it for about 30 minutes;

 

Frosting: Blend the purée with the soaked cashews and the coconut oil until smoothie and creamy;
Transfer the pumpkin cashew cream to a bowl and with the help of a spatula, add the icing sugar slowly;
Keep the frosting in the fridge until it's time to use it;
Once the brownie has cooled down, frost the top and add optional extra crushed pecans on top.