Would Shakshuka be the new avo-toast for breakfast? 
I love it's juiciness, the punch flavors and how comforted you feel after having a good warm shakshuka!
That is for sure my suggestion for heating up the cold weekend brunch! 
WHAT YOU WILL NEED:
for 3-4 people
1 onion, sliced
1 red bell pepper, sliced
1 canned tomato
2 tbsp tomato extract
1 tsp ground cumin
½ tsp ground paprika(I used sweet but you can use smoked if you like)
¼ tsp dry red pepper flakes
1 handful chopped fresh coriander
1 handful chopped fresh parsley
2-3 tbsp olive oil
1 block(300g) of panisse("chickpea tofu". You can use tempeh, tofu or chickpea patties if you prefer)
½ tsp salt
Pinch black salt
Vegan yogurt
Lemon juice to taste
Toasted nuts(optional, I used toasted cashews)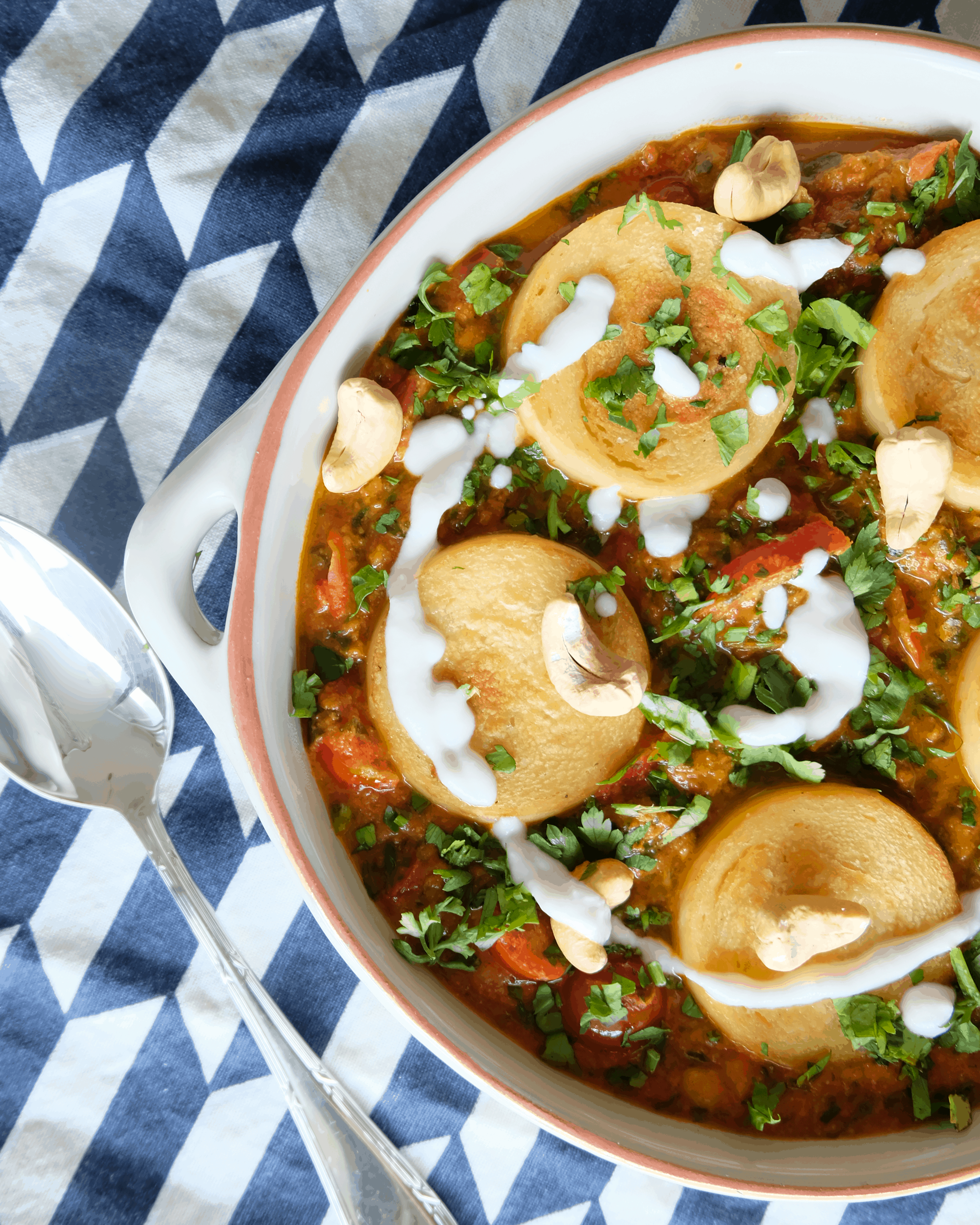 HOW TO:
Slice the Panisse and grill the slices with a drizzle of olive oil and pinch of salt for 2 minutes each side and set aside;

 

Heat a large frying pan with 1 tbsp olive oil and fry the onions until juicy and tender;

 

Add the red bell pepper slices with a pinch of salt let it fry for 5 minutes;

 

Add the tomatoes and spices and let it cook for about 15 minutes;

 

Adjust the salt, add the panisse slices and let it cook for more 5 minutes;

 

It's ready to serve! Top the Shakshuka with the fresh chopped herbs, toates nuts and one tbsp olive oil;

 

Add some vegan yogurt for extra flavour or just some lemon juice for a bit of acitidy;

 

Enjoy!!