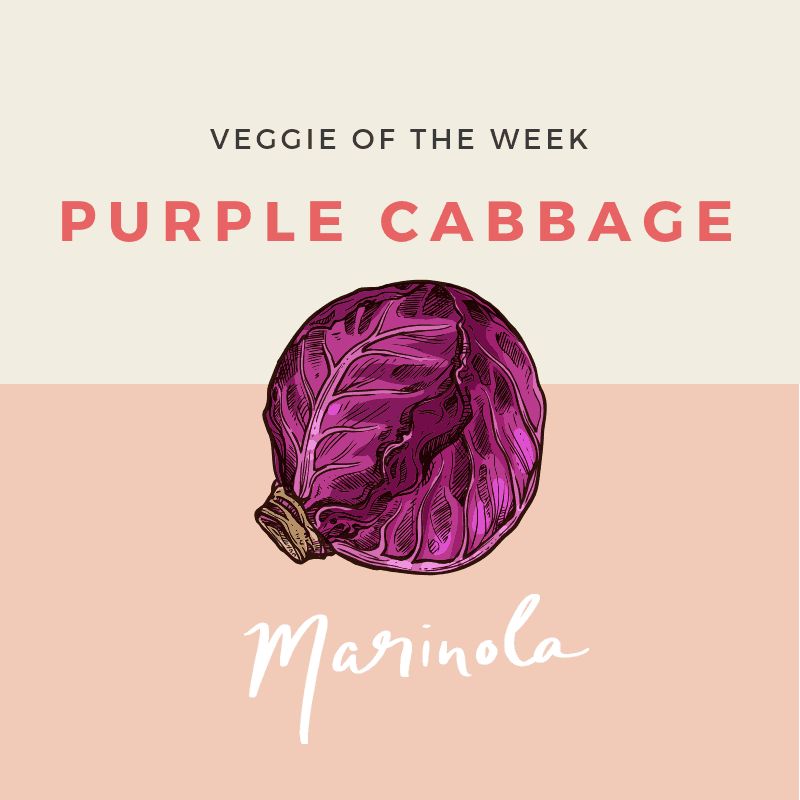 New Week, new Veggie: We have Purple Cabbage! 
Some love it, other just hate it… I have to say I was also not a big fan but as I am fair with my veggies, I gave different chances and different recipes until I found my favorite way to enjoy this antioxidant explosion!!
The sun is shining again in Luxembourg, so we deserve a fresh but still comforting food!
This a great recipe for meal prep since everything can be made in advance and just finished in the last minute! You can also make this rolls with any other veggies in the fridge but please try it with some red cabbage and I can guarantee happiness at first bite!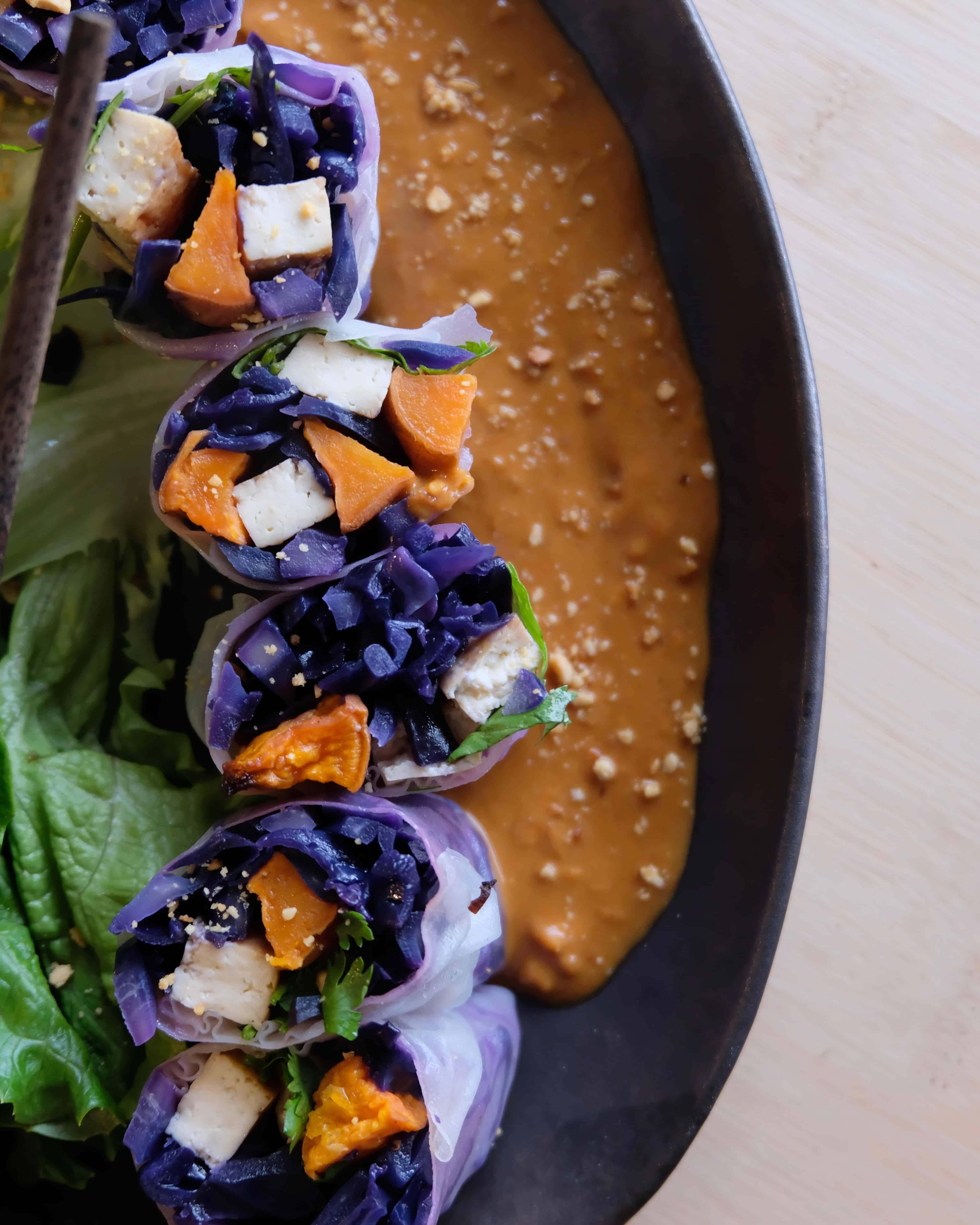 PURPLE CABBAGE WINTER ASIAN ROLLS with Peanut Dip
Serves 3 people
6 Rice Papers(optional)
150g Roasted roasted Hokkaido pumpkin(or sweet potato)
½  medium purple cabbage, chopped
Fresh parsley and coriander leaves
100g smoked tofu, sliced
Peanut DIP:
2-3 tablespoon peanut butter
1-2 tablespoon ground peanuts
 ½ cup water
Juice from 1/2 lime
1 tablespoon soy sauce
1 shallot, chopped
1 garlic clove, mashed
1 teaspoon palm sugar(you can also use muscovado or coconut sugar)
2 tablespoon coconut milk
1 teaspoon red chilli paste or 1 fresh chilli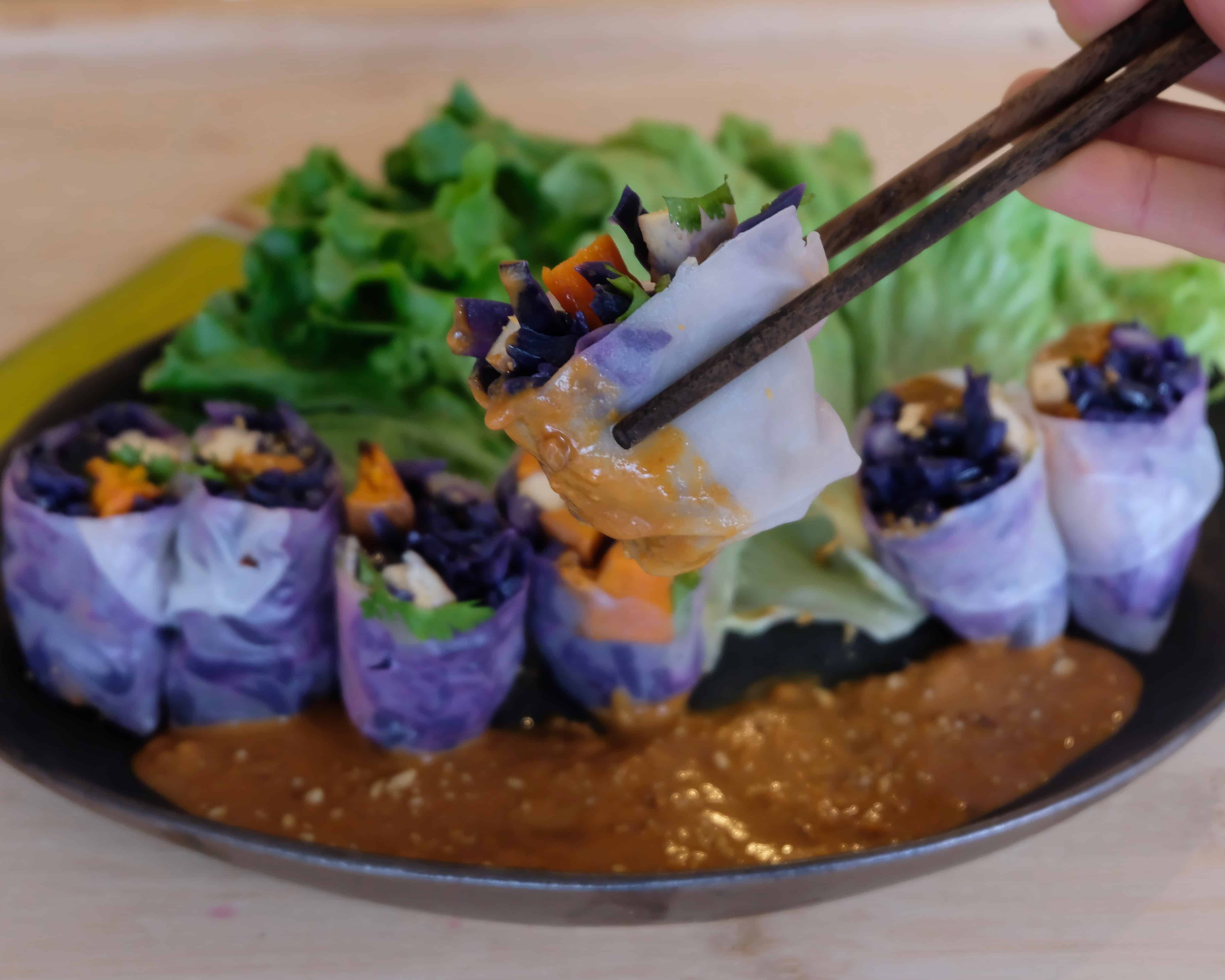 HOW TO:
Heat a frying pan with a drizzle of peanut, sesame or olive oil and cook the purple cabbage with a pinch of salt for about 5 minutes;
Peanut Dip: Mix all the ingredients together in a small container and set aside
Fill a big large bowl with luke warm water and soak one rice paper for 30 seconds, until it becomes soft;
Place the rice paper over a clean counter and fill each paper in the center with a spoon of red cabbage, a few pieces of roasted Hokkaido, a slice of smoked tofu and fresh herbs. Roll the rice paper with the hands and place it in a cold plate;
Repeat the procedure with each of the rice papers;
It's ready to enjoy!