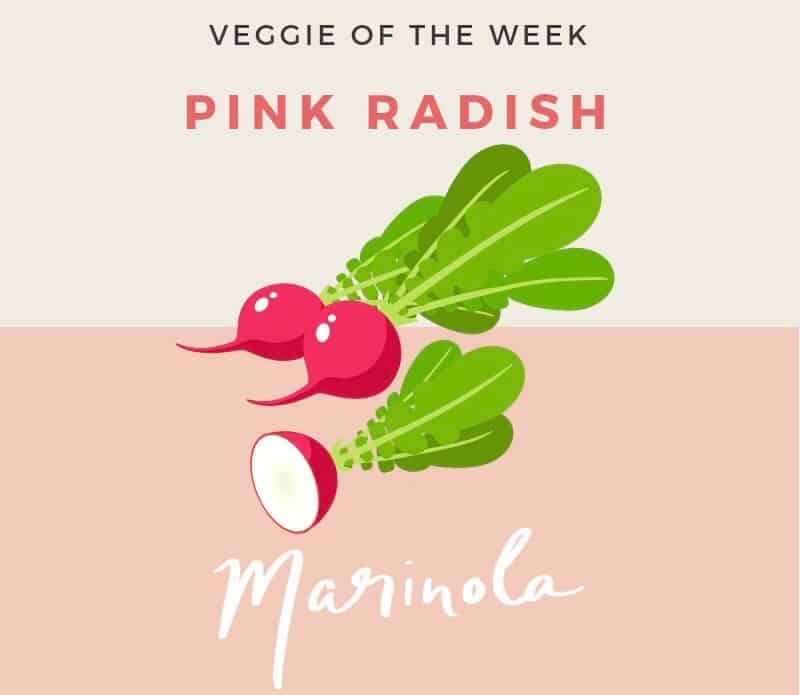 Our last Pink radish recipe is here and like usual, we keep the best to the end so here I present quiche with a crunchy whole millet crust that I promise you will enjoy every bite! 
For this recipe I use the whole pink radish with the green leaves because we want delicious healthy food and we hate food waste!!
Radish green leaves are great in many ways, you should try it and discover the full potential of this great veggie!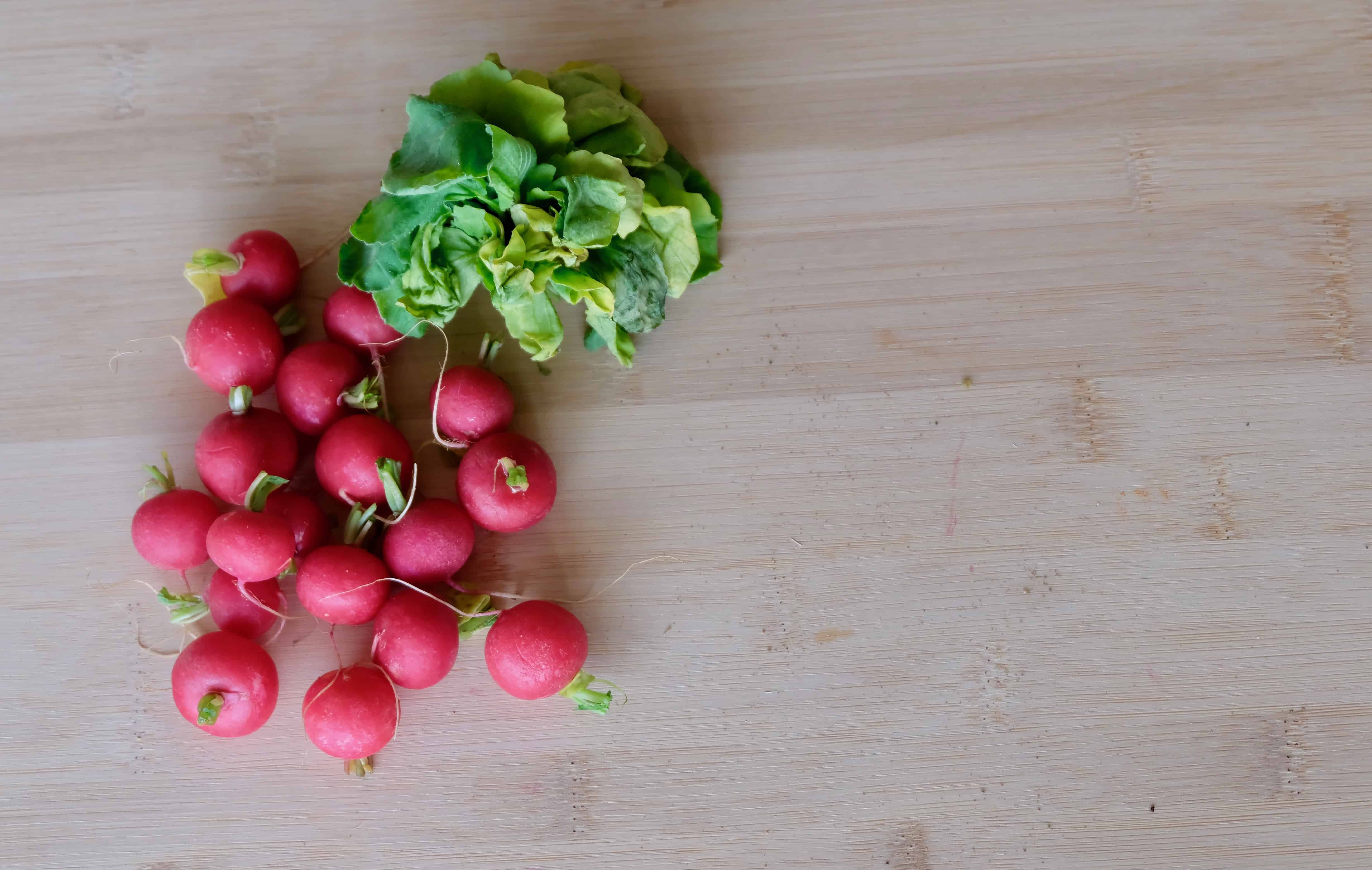 Whole Pink Radish quiche with millet crust
WHAT YOU WILL NEED:
Serves 4-6people
1 bunch small pink radish, cut in half
Green leaves from 1 or 2 bunches pink radish
1 handfull parsley
1-2 tablespoons olive oil
1 tablespoon tahini(optional)
Juice from ½ lemon
1/2 cup plant milk
200g soft tofu
1 tablespoon arrowroot
1 teaspoon dried thyme and rosemary
Salt and pepper to taste
Crust:
2 cups cooked millet
1 tablespoon grounded flaxseed
1 tablespoon olive oil
1 tablespoon coconut oil
½ teaspoon salt
Juice from ½ lemon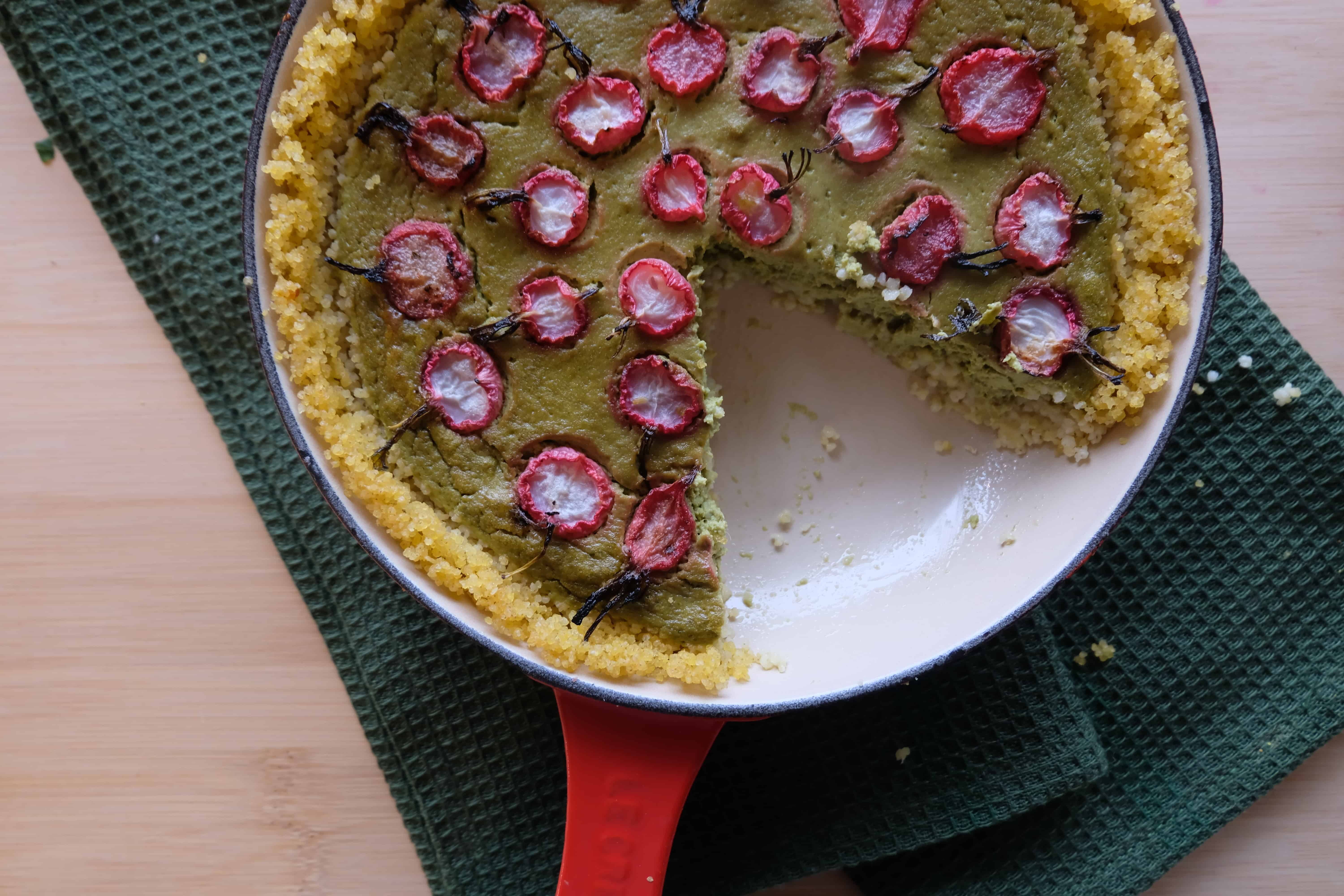 HOW TO:
Pre-heat the oven at 180°C;
Roast the pink radish halves with a drizzle of olive oil, salt and lemon juice for 15 minutes;
Crust: Mix all the ingredients together and cover a quiche or tarte pan. Pre-bake the millet crust for about 15 minutes;
Filling: Blend the soft tofu with the tahini, plant milk, arrowroot, lemon juice, and radish greens until it becomes a thick cream;
Fill the pre-baked crust with the filling and top it with the roasted pink radish halves;
Bake for more 30 minutes and it's ready to serve!!
Fry the leek green in a pan with olive oil, dry herbs and a pinch of salt for about 5 minutes with the lid on, until it gets juicy and soft;
Once the celeriac halves are roasted, take out of the oven and let it cool down for 15 minutes;
Scrap down the interior of the celeriac, leaving only the roasted firm skin out;