Tortelli di Zucca is one of my favorite foods in the world and sometimes I just crave it really badly but don't have the time for such elaborated recipe so I in the name of cravings I created a simple easy version of this amazing Italian recipe.
I really recommend you to try it out for the weekend and enjoy every bite of this pure comfort food!
WHAT YOU WILL NEED:
 for 4-6 people
Filling:
500g cooked pumpkin(I used potimaron)
120g almond pulp
1 onion, sliced
2 garlic cloves, mashed
Sage Butter:
1-2 tbsp olive oil
1-2 tablespoons vegan butter or neutral coconut oil
¼ cup water
¼ tsp salt
Juice from 1 lemon
Sage leaves
Finishing: Optimal chopped toasted hazelnuts or walnuts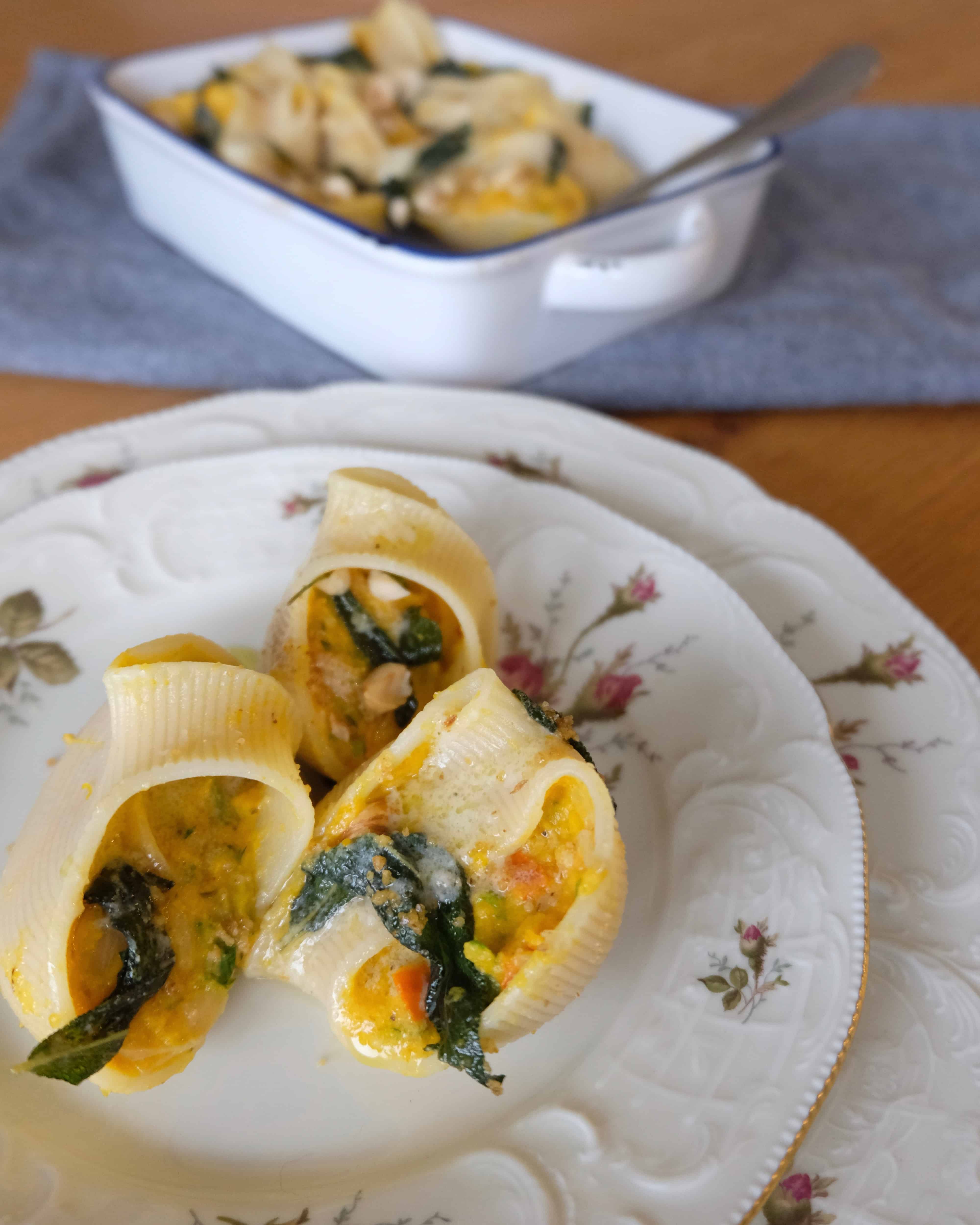 HOW TO:
Filling: Fry the onion and garlic in a drizzle of olive oil with a pinch of salt until juicy and soft;
Mix all the ingredients together in a bowl and set aside;
Cook the Pasta Shells in boiling water.
Rinse the cooked shells in cold running water and fill each one;
Place in a large baking tray;
Pour the sage butter on top and heat it in the oven for 10 minutes at 180°C
Sprinkle some grounded nuts on top and serve warm.