Delicious, beautiful and EASY!! Can you ask for more?
This recipe is perfect for days where you want to impress but don't have too much time to spend in the kitchen. 
You can serve at room temperature wich makes it perfect for sunny summer days!
Zucchini Mille Feuille with Herbal creamy lentils
WHAT YOU WILL NEED:
for 4 people
1 Vegan Puff Pastry Sheet, cut in rectangles(as large as your zucchinis and half the length) – Let me know if you would like my recipe for that!
2 big zucchinis, sliced
1 tbsp olive oil
Pinch of salt
Creamy lentils:
400g

 

cooked green or black lentils
150g vegan yogurt(vegan cream also possible)
2 handful fresh herbs such as dill, fresh mint, parsley
½ tsp salt
1-2 tbsp olive oil
Juice and zest from 1 lemon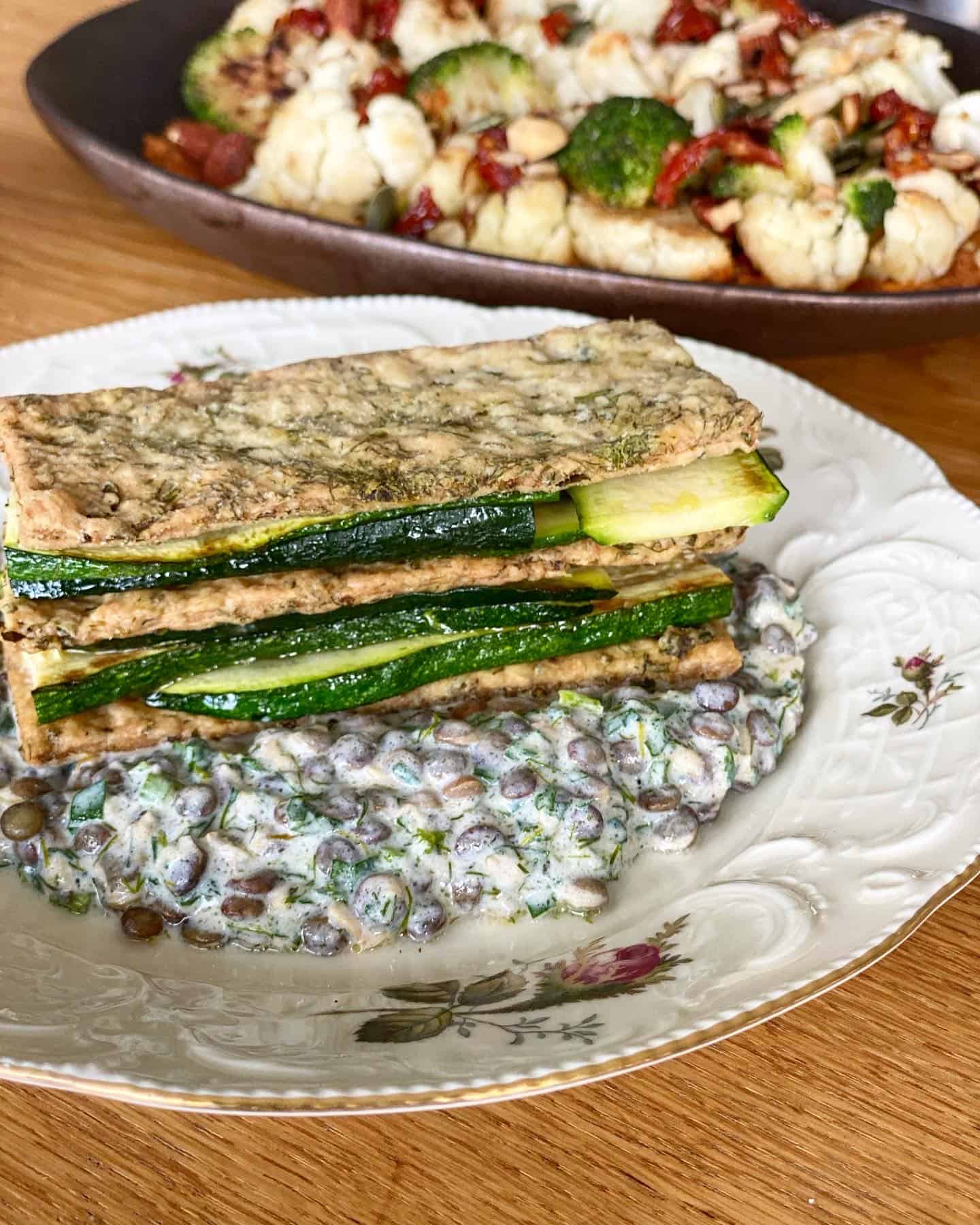 HOW TO:
Freeze your puff pastry rectangles for about 10-15 minutes;

 

Place it over a baking tray and bake it for about 25-30 minutes;

 

Grill the zucchini slices with a drizzle of olive oil and a pinch of salt for about 5-7 minutes and set aside;

 

Lentils: Chopp all the fresh herbs and mix all the ingredients together. Set aside;
Once the ingredients cooled down, make the Mille Feuille placing one layer of puff Pastry, one double layer of zucchini slices, another layer of puff pastry, another double layer of zucchini and finally the last puff pastry layer.

 

Serve over a generous amount of lentil cream and trust me, you will love it!!