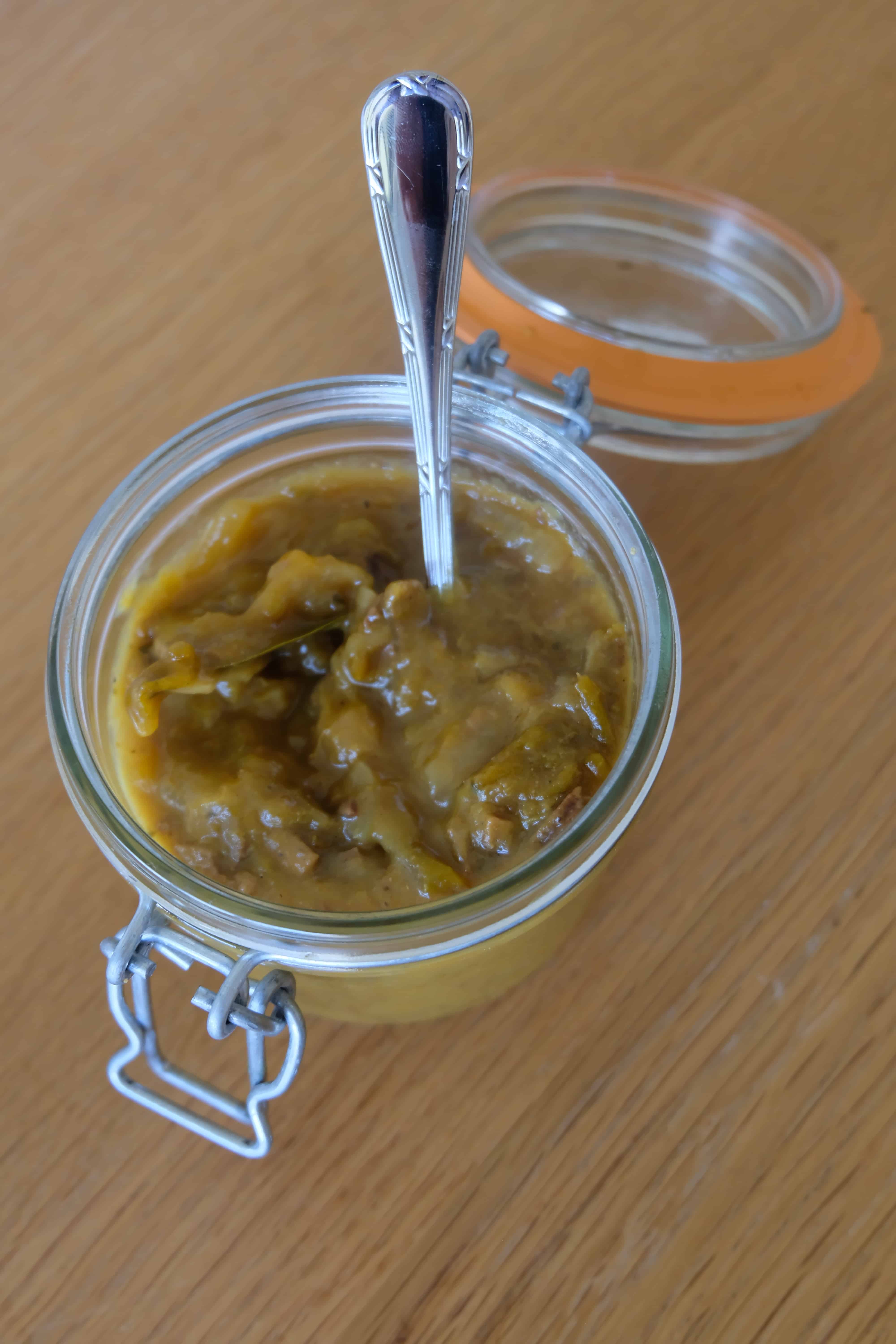 If you like spices and rich punchy food this chutney is perfect to keep in the fridge to add flavour to a simple salad or leftovers lunch.
You can also use this chutney to marinate tofu, to eat as a spread or dip your raw veggies(try with carrots, just amazing!)
This is a basic recipe for chutney, you can use any other fruit instead, the only thing that can change is the cooking time since some fruits have more water then others.
Kale Kisses and some spices in your life!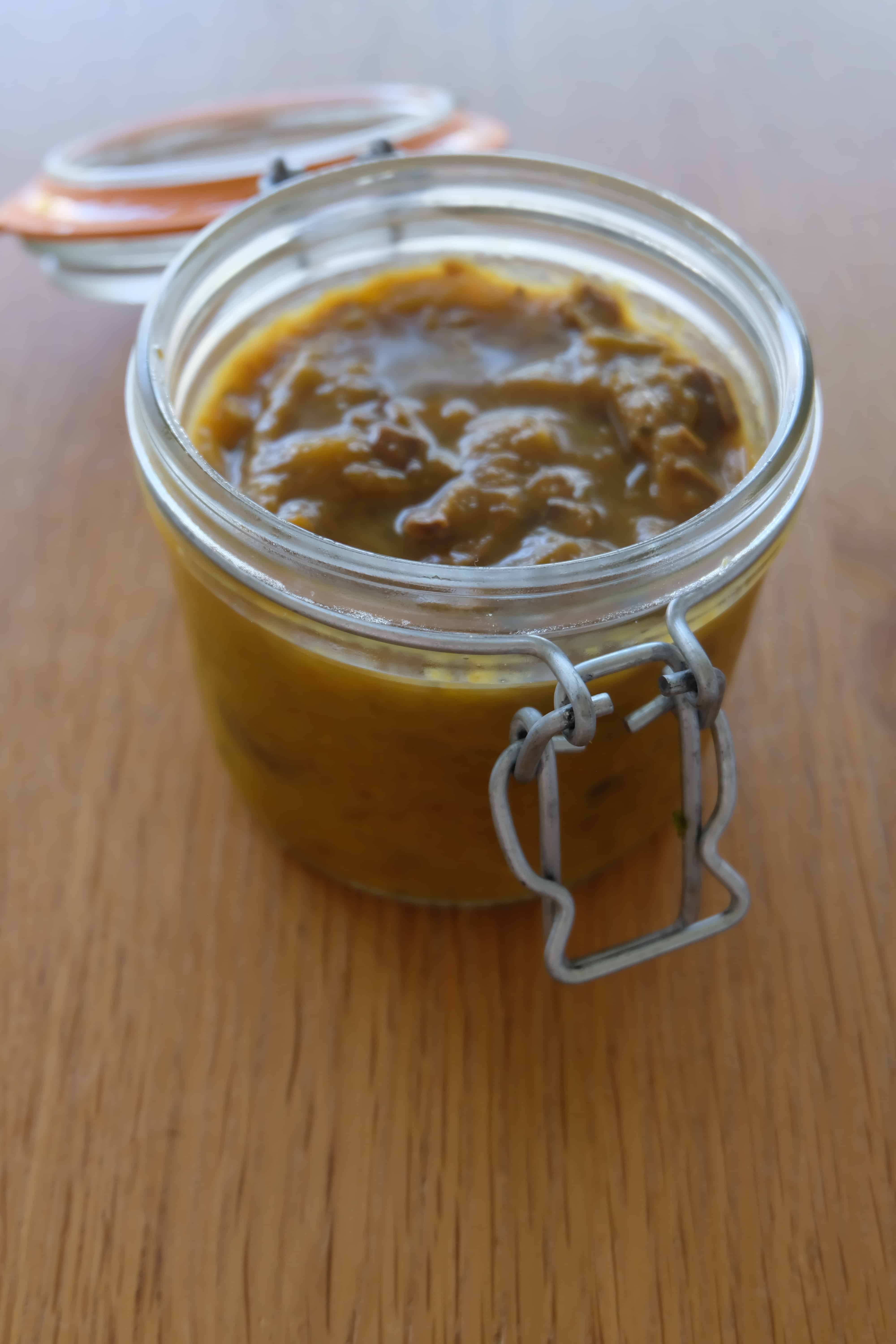 WHAT YOU WILL NEED:
2 jars 
Spices:
1 cinnamon stick
2 cloves
4 cardamon pods(open and seeded)
2 tsp cumin powder
2 tsp coriander powder
1 tbsp fresh ginger, grated
2 bay leaves
1 anis star
Ingredients:
4 shallots, sliced
100g muscovado sugar
1kg fresh reine claude plums(I used reine claudes becouse I had a lot of them but you can use whatever you would like)
2 tbsp apple cider vinegar
2 tbsp olive oil
½ cup dried coconut slices(you can use fresh grated coconut if you have that)
HOW TO:
Start by destoning and slicing all plums and setting them aside;
Heat a frying pan with the olive oil and fry all the dry spices for about 1 minute in medium high heat;
Add the sliced onion and salt and let it simmer with a lid on for 3 minutes in medium heat;
Add the plums, turn the heat to medium high, let it boil once and turn down to low heat;
Let it cook with a lid on for about 15 minutes;
Take the lid off, add the sugar, the coconut and the apple cider vinegar. Give a stir and let it simmer without the lead for about 5 to 10 minutes;
Turn the heat off, wait that it cools down and store in clean airtight containers;
You can keep it in the fridge for about 1 month or freeze it for 3 months;
Serve as a side to your fried rice, sauce to your tofu or even as a spread or dip for your veggies!
I served with this amazing Buternut and Coconut Black Rice.