It's marinola comfort food and all I need this weekend! 
Empadinha is a kind of quiche with a creamy filling a crumbly crust and it's usually covered. Double crust, double yumminess!
For this "better for you" version I use a mix of whole, cooked chickpeas with rice flour and coconut oil for our base and that makes an amazing, crumbly crust that melts in the mouth! I really think you should make this recipe at home and enjoy all the yumminess!!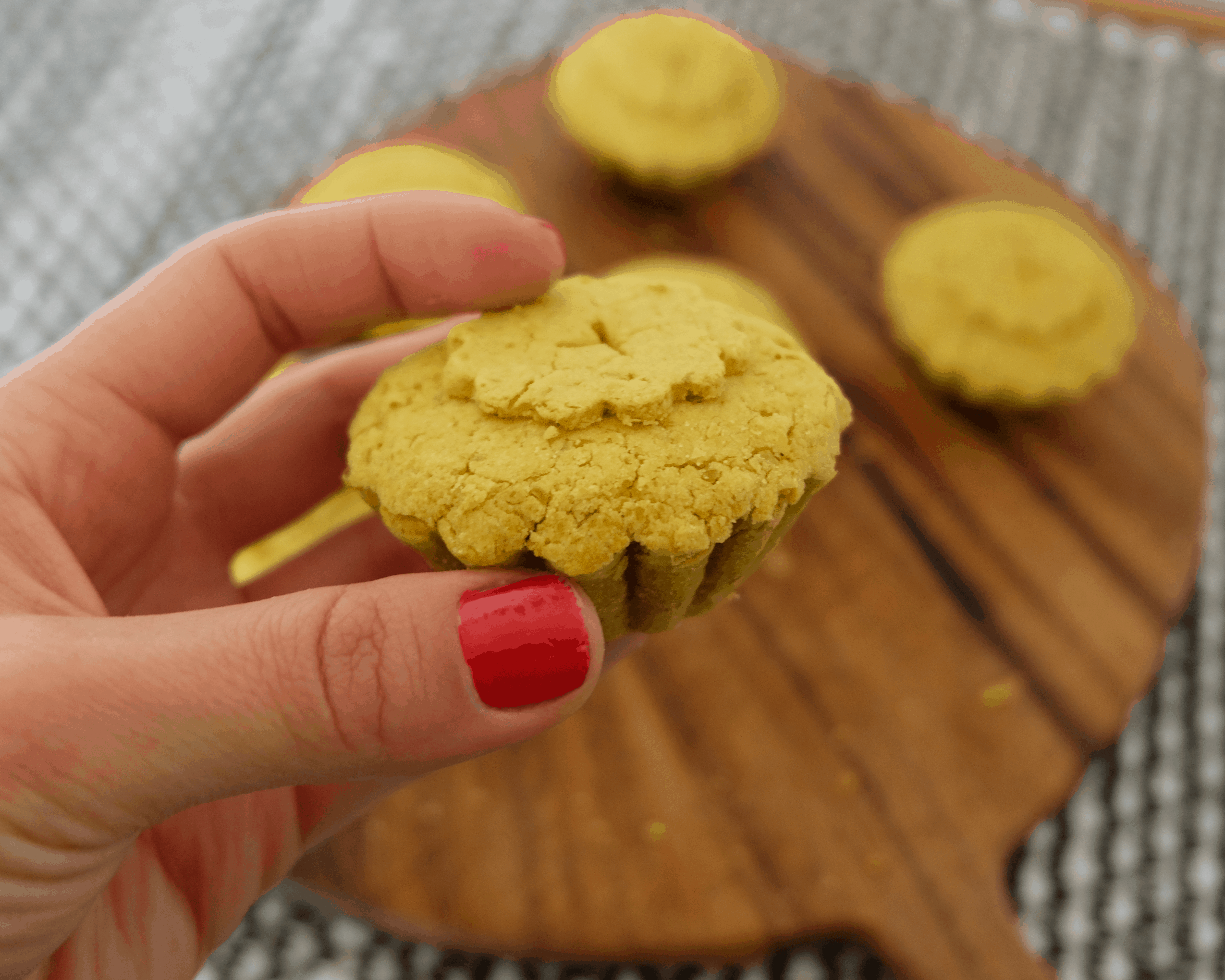 WHAT YOU WILL NEED:
for 4-6 people 
CRUST: 
2 cups cooked chickpeas
1 tablespoon ground flax seeds
½ cup rice flour
3 tablespoons coconut oil
¼ teaspoon curcuma powder
1 teaspoon salt
FILLING:
3-4 big artichoke hearts or 1 can artichoke, chopped( grated cauliflower stalks also work perfect)

 

2 handfull fresh spinach(or 1 cup frozen)
3 tbsp sunflower seeds
1 tbsp tapioca or corn starch
1 cup plant milk(water or veggie stock also work)
1 tbsp yellow mustard
1 tsp applecider vinegar
½ tsp salt
½ tsp nutritional yeast
Pinch of black salt(optional)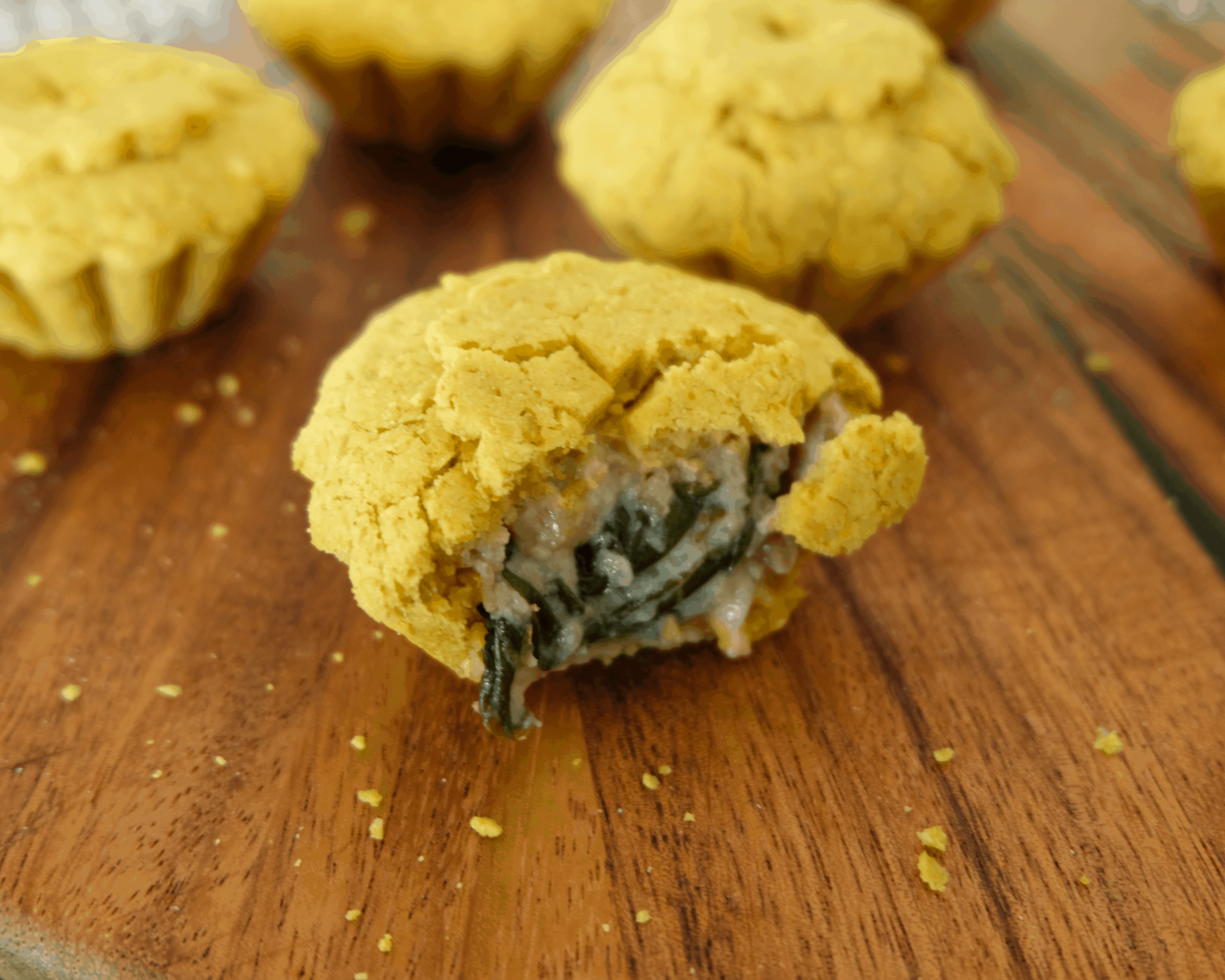 HOW TO:
Crust: Blend the chickpeas with flaxseeds, salt, coconut oil and curcuma in the food processor until it becomes a paste;
Transfer the paste to a bowl and add the rice flour. Mix the dough with the hands until it becomes "moldable". Set aside;

 

Filling: Blend the sunflower seeds with the plant milk, starch, mustard, vinegar, salt, nutritional yeast and black salt until smooth(about 1 minute);

 

Heat a pan with a drizzle of olive oil and fry the chopped artichokes for 1-2 minutes;

 

Add the spinach and fry for 1 more minute;

 

Add the sunflower cream and bring it to a boil;

 

Let is simmer for 3-5 minutes until creamy and smooth;

 

If it's still too liquid, let it reduce at low heat for extra 3-5 minutes

 

Set 1/3 of the dough aside and mold the rest of the chickpea dough with the hands in small, bite-size quiche molds;

 

Pre-bake the crust at 180°C for about 10 minutes;

 

Fill each pre-baked crust with 1 tbsp of filling;

 

Open 1/3 of dough with a rolling pin and cut rounds to cover each "empadinha";

 

Bake for more 10-15 minutes;

 

Let it cool down before taking out of the mold;

 

This recipe can be frozen so it's great for meal prep!