Tomato Carpaccio with Green Israeli Couscous
Recipes are finally back to this page and before summer ends, I wanted to enjoy the best of this sunny weather: Fresh, juicy tomatoes!
Let's enjoy until the last bites of this sunny tomatoes season. This is a simple, easy recipe because that's all we want for summer!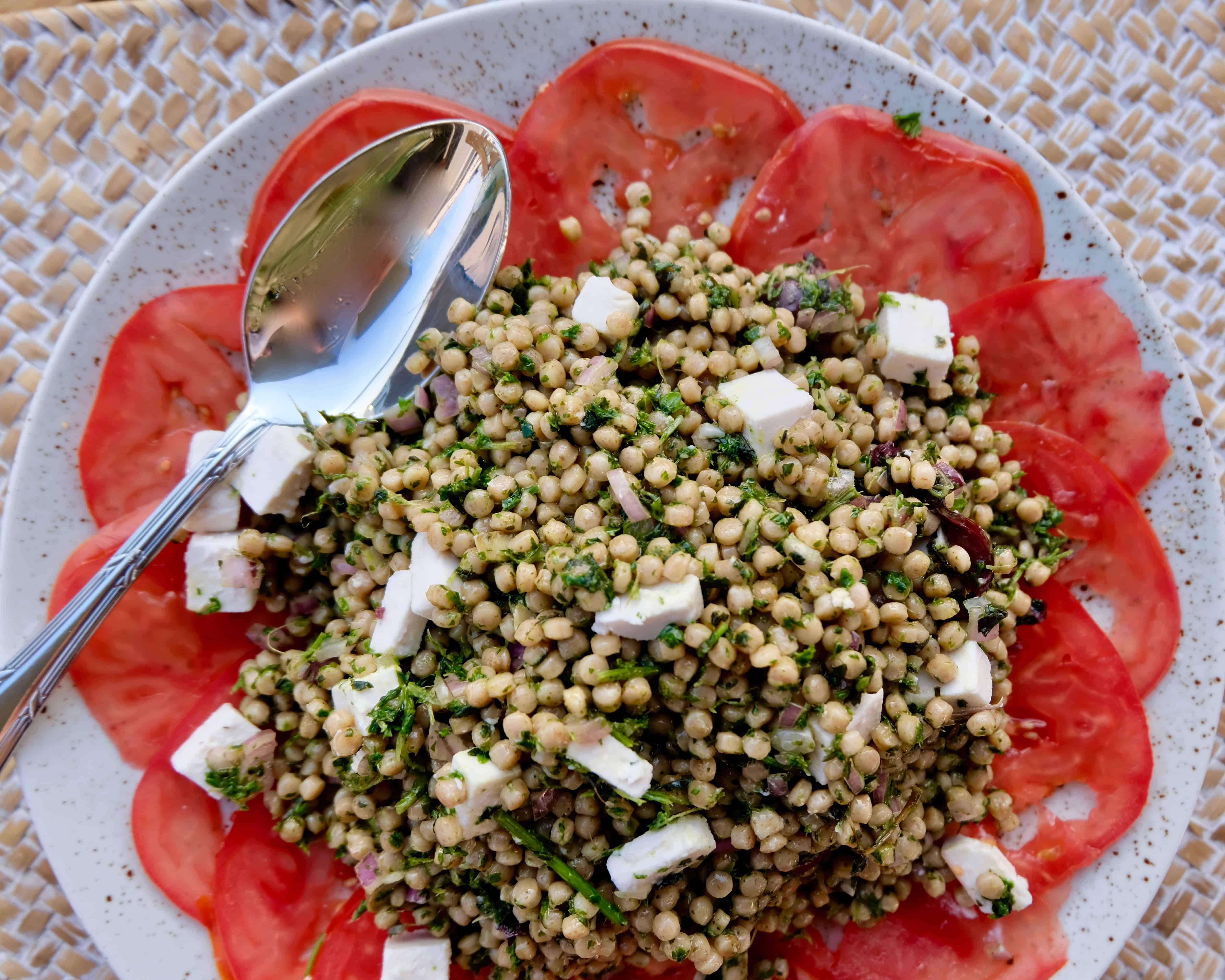 WHAT YOU WILL NEED:
for 4-6 people
1 cup raw israeli couscous(you can use fregola sarda, traditional couscous or millet grain)
2 heaped tablespoons Parsley Pesto(or traditional Pesto)
1 shallot, chopped
Juice from 1 lemon
1 tbsp olive oil
1 handful fresh parsley, chopped
½ tsp salt
100g feta cheese(I used my recipe of vegan Almond Feta cheese)
½ cup toasted almonds, sliced(optional)
2 heirloom tomatoes, sliced thinly(I use a mandoline but a knife can do it too)
Parsley Pesto Sauce:
1 bunch of fresh parsley
1 stalk basil leaves
½ cup toasted almonds

 

¼ cup cold water
¼ to ½ cup olive oil
Juice from 1/2 lemon
½ teaspoon nutritional yeast
¼ teaspoon salt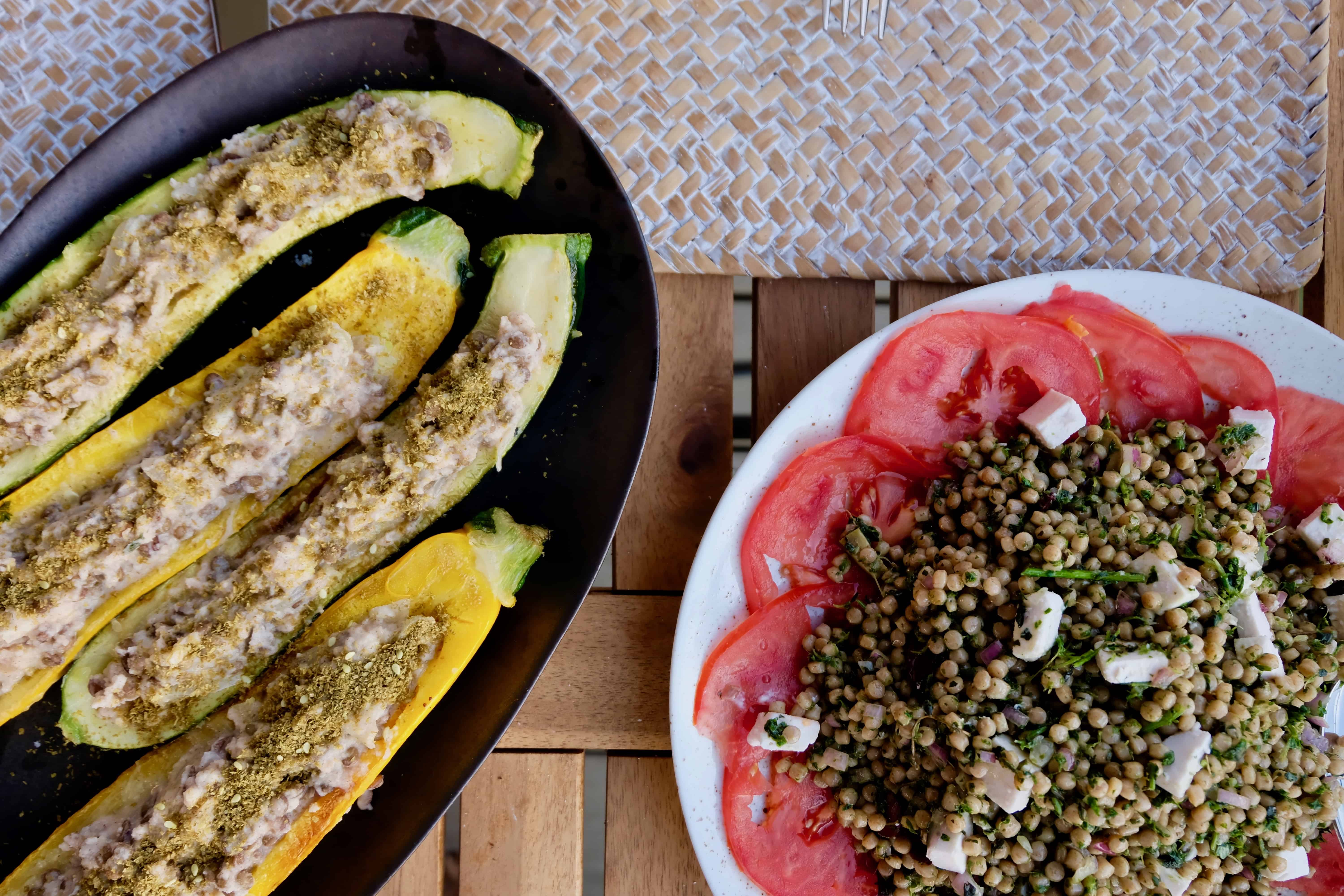 HOW TO:
Pesto: In a small food processor combine all the ingredients and blend for 1 to 2 minutes until it becomes a creamy paste. Add more olive oil if needed;
Boil water in a large pan and cook the couscous (like pasta) for about 10-15 minutes, depending on how al dente you prefer your couscous;

 

Once the couscous is cooked, rinse all the water and mix it with the rest of the ingredients;

 

Dispose the sliced tomatoes in a dish, drizzle some olive oil, sprinkle some salt and place the couscous on top of it;
This is a perfect recipe for sunny days, enjoy it at room temperature. If you like some crunchy you can add some toasted almonds on top of everything;