You probably already noticed, but I am a bit obsessed with spiced food. Even more when cold wind starts around here! There is a really good reason for that: Spices warm body and soul and can make such a big difference in my mood during this grey months. 
Believe me, even you don't like spicy food, try to add more spices to your recipes. 
Spiced and Spicy is not the same you will only feel happier from the new flavors in your life.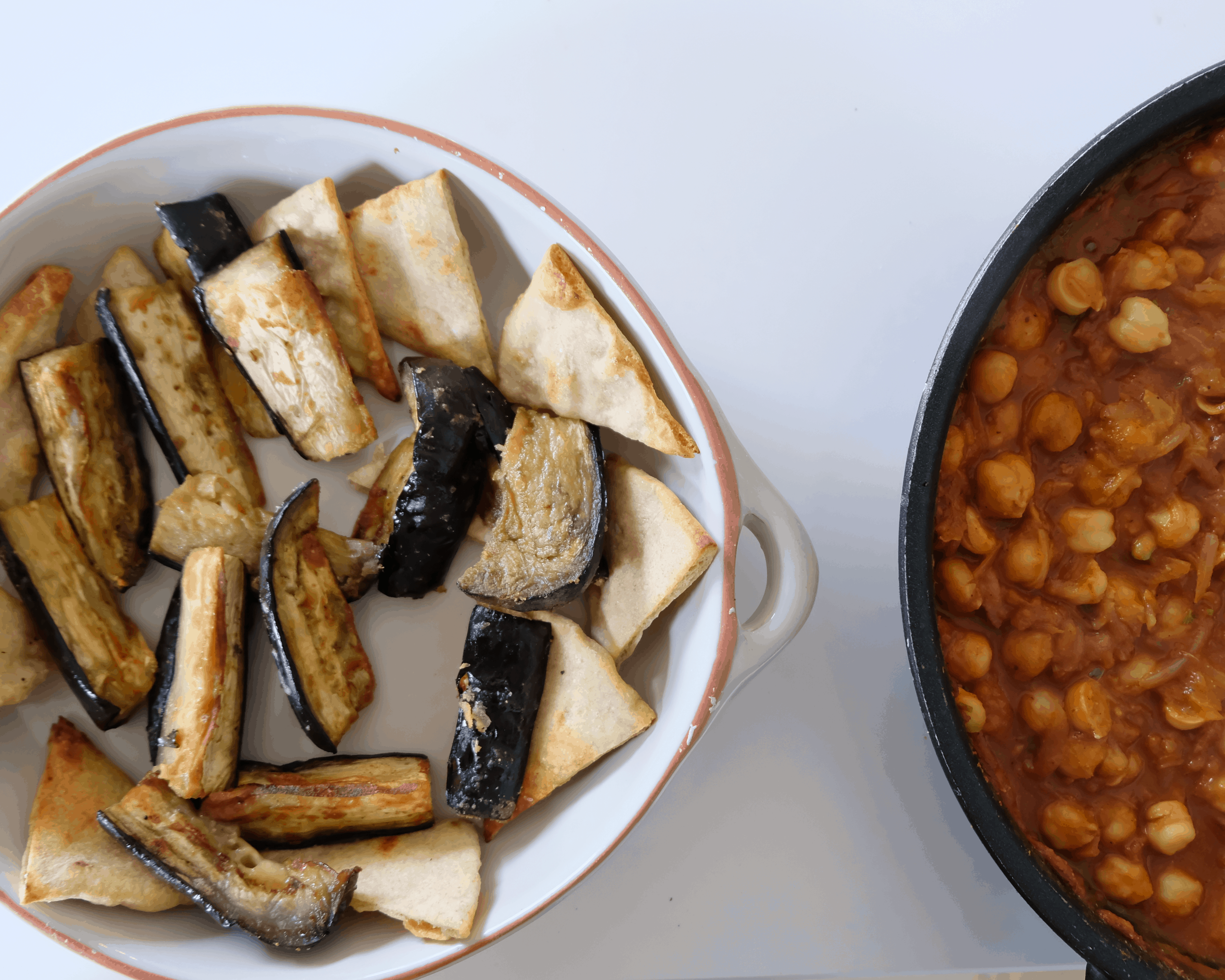 WHAT YOU WILL NEED:
for 4 people 
1 eggplants, sliced
1 onion, sliced
3 garlic clove, mashed
1-2 tbsp olive oil
1 cup canned tomatoes
1 cup cooked chickpeas(or 1 can)
1 cup plant milk(I used Almond Milk)
1 cinnamon stick
1 tbsp molasses(you can also use dark muscovado)
¼ tsp smoked paprika powder
½ tsp coriander powder
½ cumin powder
¼ tsp sumac
¼ tsp arabic all spice
1 handfull chopped fresh mint
1 handful chopped parsley
2 whole wheat pitta bread, sliced or broked;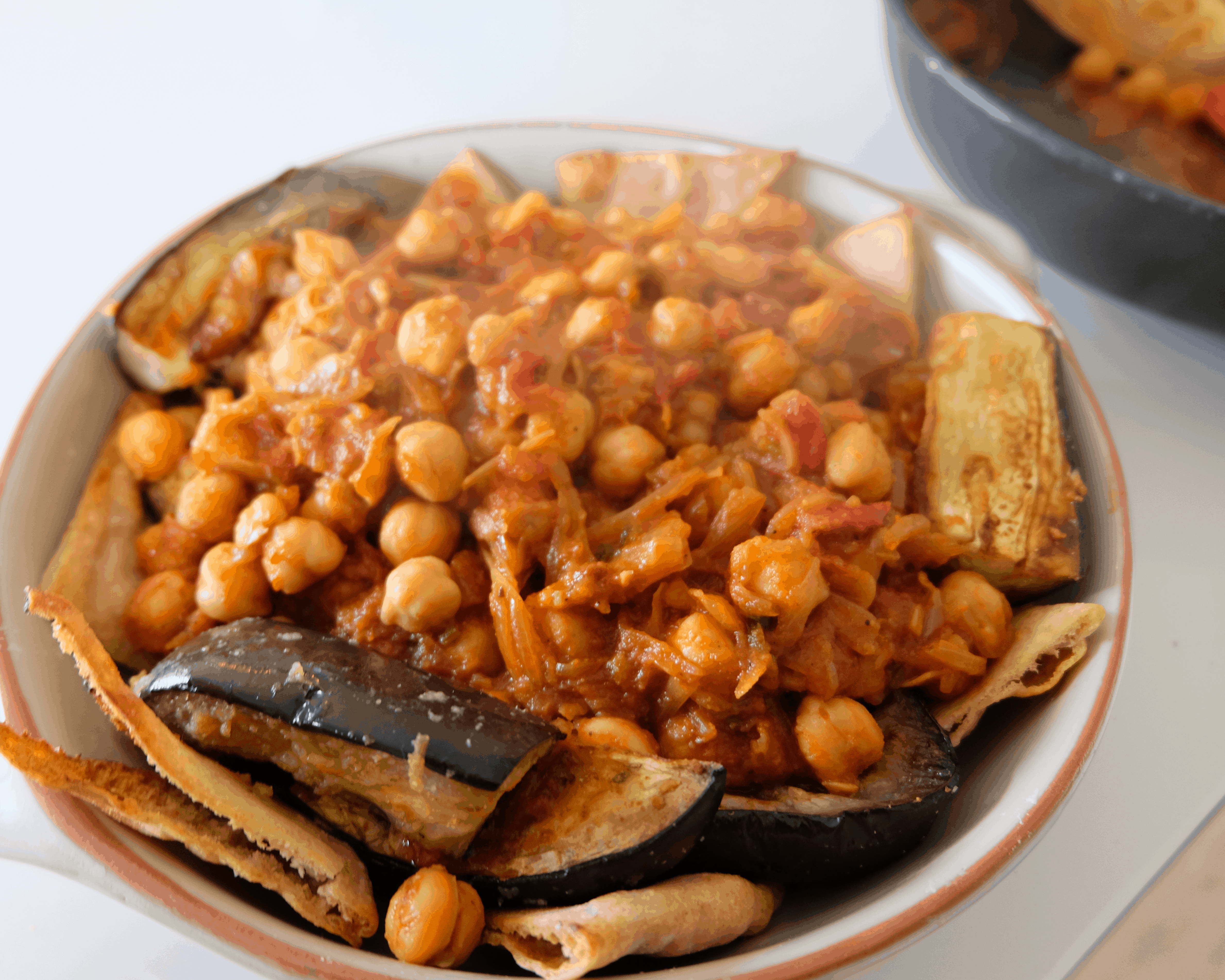 Tahini Yogurt Sauce: 
3 tbsp tahini
½ cup water
Juice from ½ lemon
¼ tsp salt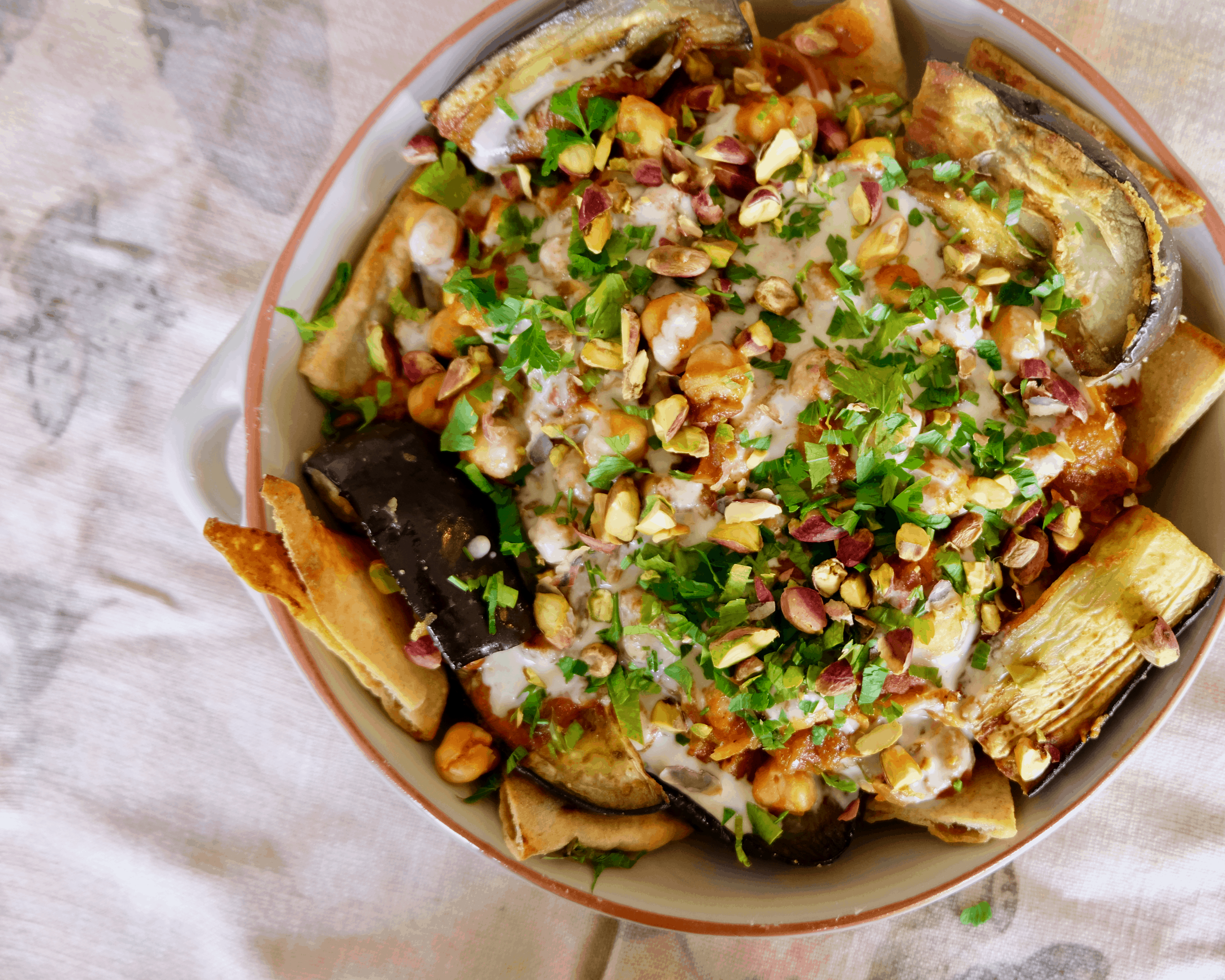 HOW TO:
Grill the eggplant slices with a pinch of salt and a drizzle of olive oil for 3-4 minutes each side until soft and golden colored in the middle of each slice. Set aside;

 

Fry the onion and garlic with the dried spices and salt for about 5 minutes, with the lid on until it becomes juicy and tender;

 

Add the tomatoes, plant milk, chickpeas and molasses and let it cook for about 5-10 minutes until the liquid reduces in half;

 

Meanwhile season the pitta bread slices with a drizzle of olive oil and a pinch of salt and toast it in the oven at 170°C for about 10-15 minutes;
Place the toasted bread and grilled eggplant into a deep dish and add the tomatoes, chickpea mixture on top;

 

Decorate with the tahini sauce on top and chopped fresh herbs.
Enjoy the delicious heat from this simple spiced dinner!